Winter Wellness Retreat
A restorative reset
JANUARY 30 - FEbruary 2, 2024
The new year brings a renewed sense of hope and the opportunity to re-focus on health and well-being. Our Winter Wellness Retreat is an opportunity to escape from daily responsibilities, relax and enjoy everything Los Poblanos has to offer this season. From creating a personalized winter skincare regime and centering with a sound healing session, to a lavender workshop in the greenhouse, and learning about botanical distillation each expert-led session will leave you relaxed and inspired with new ways to enrich your daily life.
All sessions are held in small, semi-private, socially distanced groups to ensure safety and comfort, with a thoughtful schedule that allows ample time to relax and experience the farm at your leisure. Enjoy organic meals prepared by our award-winning culinary team throughout the retreat and rest easy in our healthy, relaxing guest rooms.
This Retreat Includes
A luxurious three-night stay at the Inn - check-in after 4 pm on Tuesday, January 30, check-out before 11 am on Friday, February 2
Welcome cocktail reception
Four guided winter wellness sessions
Winter Seasonal Facial at the Hacienda Spa
Breakfast daily at Campo (excluding alcohol and gratuity)
A seat at our annual Savor de Legumbres vegetarian long table dinner
20% off in-store retail purchases at the Farm Shop, Town and Ranch and Hacienda Spa during your stay
Additional Amenities to Enjoy
Check In: Tuesday, January 30, 2024
Check Out: Friday, February 2, 2024
Single occupancy starting at: $2,839.57.
Double occupancy starting at: $4,328.69.
Please note, this retreat involves walking outdoors on gravel paths and uneven farmland. Come prepared with comfortable walking shoes and weather-appropriate attire.
In a world filled with constant noise and competing priorities it is a rare moment when one can truly set it all down and just be… THIS is what I experienced during the wellness retreat at Los Poblanos and I will forever be grateful.
Winter Wellness Sessions
Winter Lavender Experience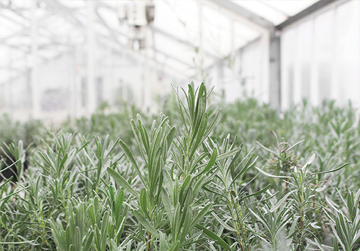 Lavender farming is a year-round process at Los Poblanos. Although most people associate the summer with peak lavender season, winter is a special time in the annual lavender cycle. Our historic greenhouse is full of young lavender plants that were hand-propagated by our farm team, waiting to be planted outside in the spring. During this session you will be treated to a behind-the-scenes tour of the greenhouse and meet some of our expert lavender farmers. We will guide you in making a bath salt kit using our organic lavender essential oil. A warm bath with a capful of calming salts is a relaxing mid-winter treat given the natural healing properties of lavender and detoxifying elements of Dead Sea salt.
Winter Skincare Workshop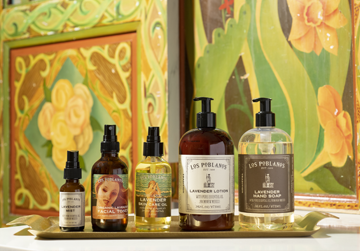 Brandilyn Fagan, Licensed Esthetician and Director of Sales at Los Poblanos, will guide you through an interactive skincare routine designed specifically for dealing with the effects of harsh winter weather. This is a unique opportunity to deepen your understanding of skincare, learn about the naturally healing properties of our organic lavender, and engage with our in-house expert. Time will be allotted to ask questions regarding a personalized routine, and you will take all the items in the regimen home.
Guided Meditation & Sound Healing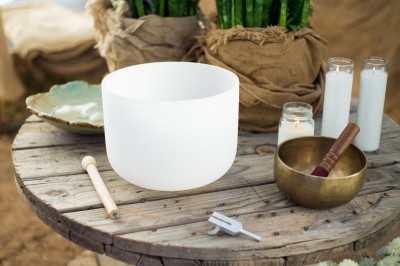 Sound has been used since ancient times as a tool for healing and awakening to our fullest potential. The practice creates an opportunity for a profound experience of release and well-being, by freeing physical tension and shifting emotional and mental blocks. Come into resonance with yourself and take home practices and tools to support and soothe. This meditative session includes breathing, light stretching and relaxation techniques involving sound. Tune in and reconnect with your breath and the earth during this guided sound healing session. Aimee Conlee is certified in Sound, Voice and Music Healing from the California Institute of Integral Studies and a teacher of the 'Yoga of the Voice' method. She has a deep connection to the land and sounds of Los Poblanos having worked in this special place for more than a decade.
Guided Nature Walk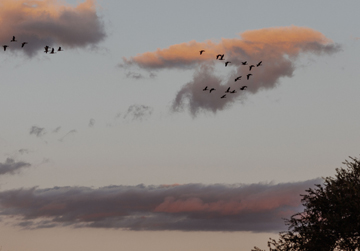 Embrace the calm, clear skies of a winter morning on the farm. As you set out on a guided nature walk you may be surprised to see such a rich variety of wildlife. Our property's location on the edge of the Rio Grande Bosque means we are perfectly situated to enjoy and explore our native ecosystem, teeming with biodiversity to explore. Each winter, the woodlands attract countless migratory birds, making New Mexico an internationally beloved birdwatching destination.
Loved the skincare class and the knowledge that was shared. The yoga was nice to relax and gain focus. Loved the sound session with Aimee - she was so full of life and energy and good tips for using sound to calm the mind.