Summer on the Farm
A Season of Abundance
June - August
As summer arrives and our lavender fields begin to showcase their shades of purple, farm life starts buzzing with excitement. Countless varieties of vegetables and herbs are now ready for harvest, and the gardens are bursting with blooms for bouquets around the property. From our field-to-fork menus at Campo to our artisan lavender product line at the Farm Shop, the bounty of summer is waiting for you to experience.
From seasonal lodging packages and innovative dining to cultural activities, there are many ways to experience Los Poblanos this summer. Relax with the calming scent of lavender amenities in each room that are made from our own plants. Find a meditative moment in the garden, explore the neighborhood on a cruiser bicycle and stargaze New Mexico's incredible night skies. We encourage you to slow down, breathe deep and enjoy farm's natural beauty and warm hospitality.
June
Community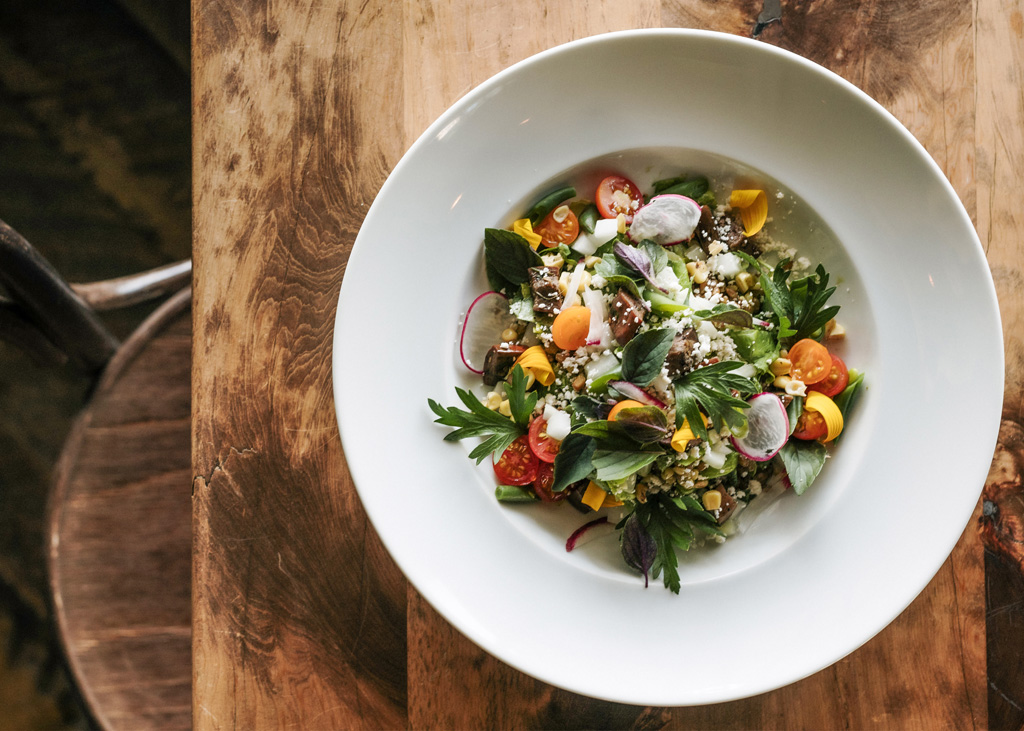 We are grateful for our community of farmers, makers, distillers, beekeepers, culinary experts and so many more. This season, we share their stories and invite guests from our community to participate in the Dr. Armin Rembe Lecture Series. Join us for an evening with artist Rose B. Simpson, a conversation with Zapata Ranch and a talk from an expert in the art of botanical distillation and perfumery. Lodging and Afternoon Tea guests are invited to view a special exhibition in the La Quinta gallery as part of our partnership with Tamarind Institute. Enjoy live music from local musicians all summer on Thursday evenings by the silos with cocktails from our Rio Grande Rescue Truck.
July
Lavender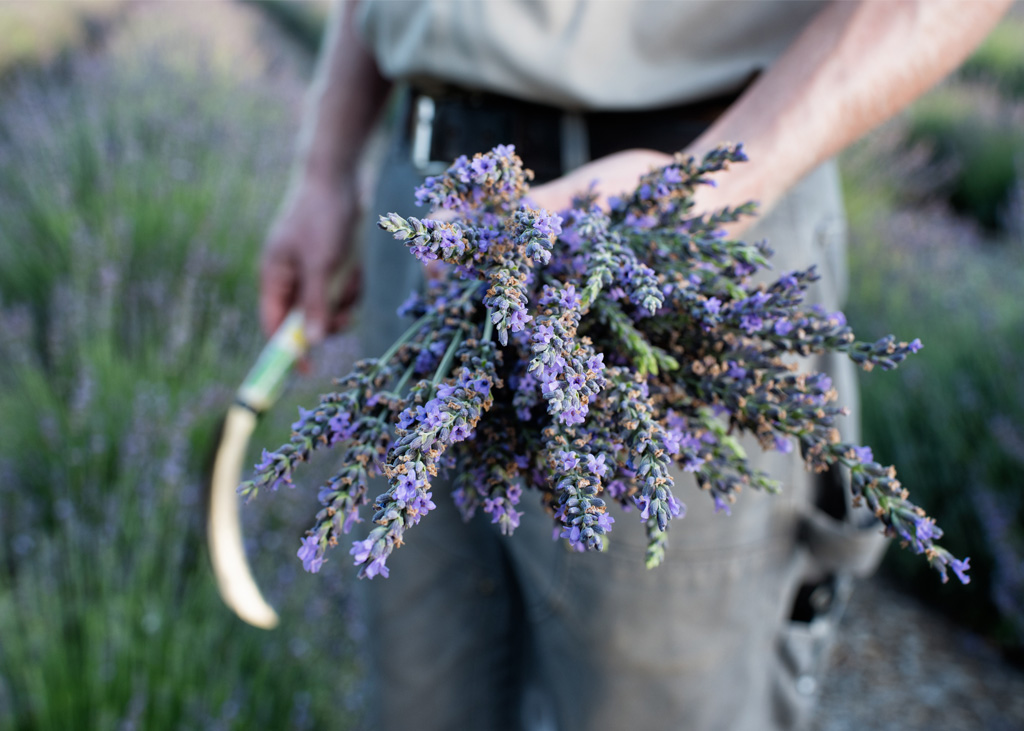 Immerse yourself in all things lavender during our favorite season on the farm. Our annual Lavender Harvest Dinner offers a wine-paired menu that infuses lavender into our Rio Grande Valley Cuisine. Our Summer Wellness Retreat is an opportunity to renew, recharge and reconnect amidst the lavender fields. We are offering drop-in lavender distillation demonstrations and tours for inn guests throughout the season. Enjoy the summer menu at Afternoon Tea under the shade of the La Quinta portal or book a seasonally tailored spa treatment for the full experience.
August
National Wellness Month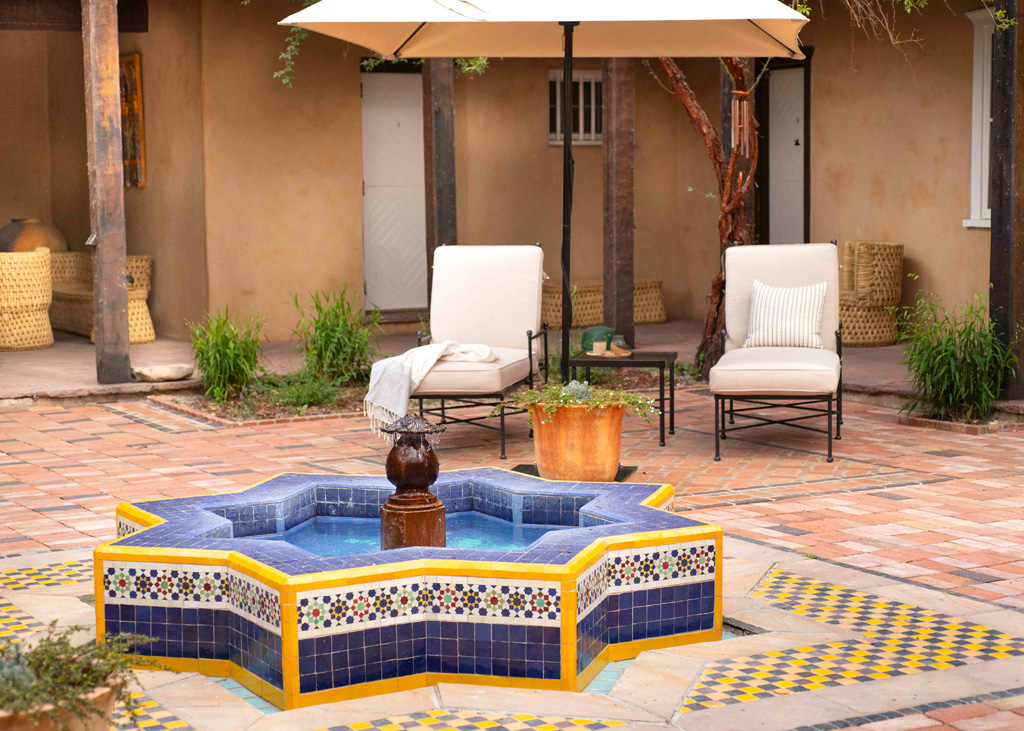 A stay on the farm brings the opportunity to slow down and re-focus on your health and well-being. Rejuvenate both mind and body with yoga classes, mindful meditation or a sound healing experience in our wellness yurt. Holistic wellness includes connecting with loved ones – whether through a quiet brunch on the Campo patio or a festive long-table dinner surrounded by nature.
All Season Long
Amenities & things to do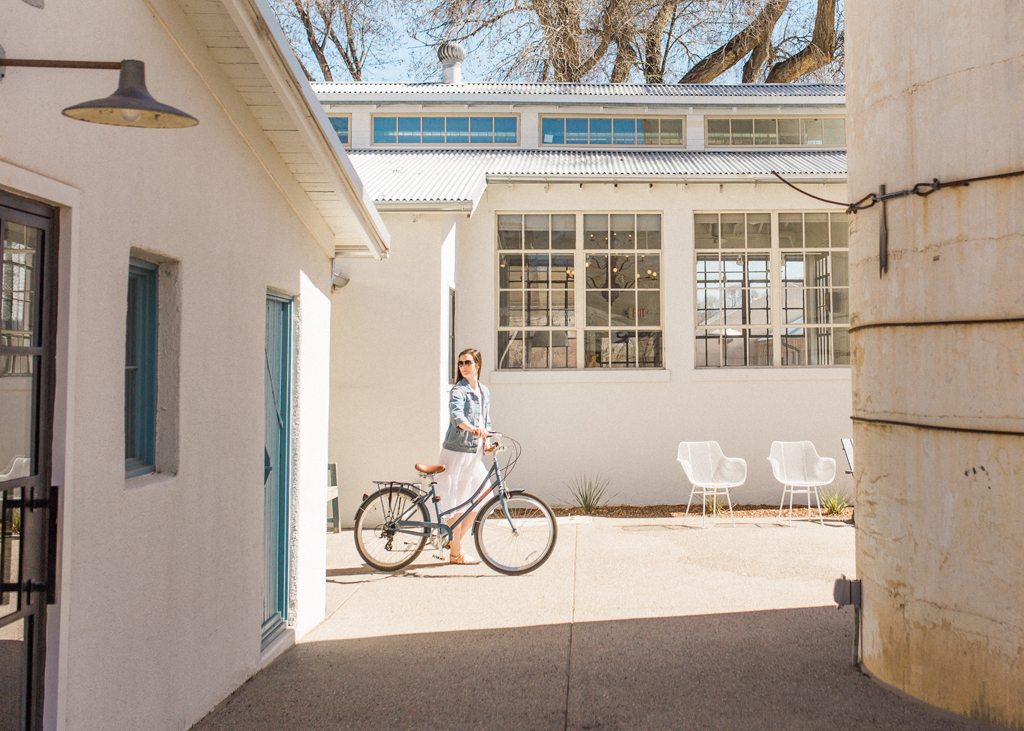 Slow down and take in the serenity and beauty of the farm with a leisurely walk or bike ride. Take a dip in our saltwater pool or sample fresh produce from the fields. Explore our artisan lavender products and many carefully curated local wares at the Farm Shop. Visit our calendar for a complete schedule of experiences.
Seasonal Room Packages & Specials
SUMMER ON THE FARM ROOM PACKAGE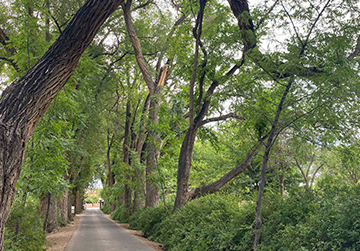 Despite our high-desert surroundings, Los Poblanos in the summertime is lush and green, with grassy lawns, canopies of trees and gorgeous gardens. Spend time on the farm during this lovely season with breakfast on the Campo patio, afternoons lounging by the saltwater pool and evenings spent stargazing on your patio. Award-winning dining, a seasonal culinary gift and thoughtfully planned activities await you with the Summer on the Farm room package.
This package is available Sunday through Thursday nights from June 1 to August 31, 2022 and includes:
A luxurious one-night stay at the Inn
Breakfast for two at Campo (alcohol and gratuity are not included)
A seasonal culinary gift from our Farm Foods collection
15% off a single purchase at the Farm Shop
LAVENDER LOVERS ROOM PACKAGE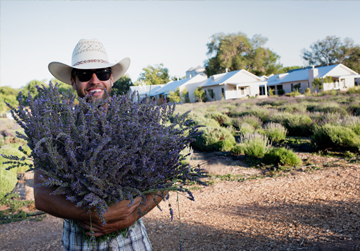 Transform your visit to our lavender farm into a luxurious retreat made even more relaxing with our Lavender Lovers Room Package. Allow yourself to truly relax and recharge with two restful nights at our boutique inn, an organic breakfast for two each morning at Campo – where you'll find lavender thoughtfully incorporated into the menu – and a special collection of our favorite lavender products for the season.
This package is available year-round and includes:
A luxurious two-night stay at the Inn
Breakfast for two at Campo both mornings (alcohol and gratuity are not included)
A seasonal selection of our Los Poblanos lavender products (assortment changes seasonally)
Culinary Experiences
Dine with Us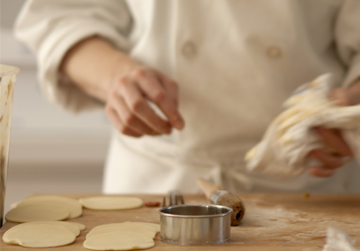 Our kitchen gardens represent the collaboration between the culinary team and farmers. Harvested at just the right moment for peak flavor, these ingredients find their way to the thoughtfully developed dishes at Campo, Afternoon Tea and Private Events. While a visit to Campo for brunch, dinner or bar service alone is a spectacular experience, there is even more to experience. We invite you to join us in celebrating the bounty of summer and experience our themed menu collaborations, special dinners and more throughout the season.
Summer Activities
EXPLORE THE FARM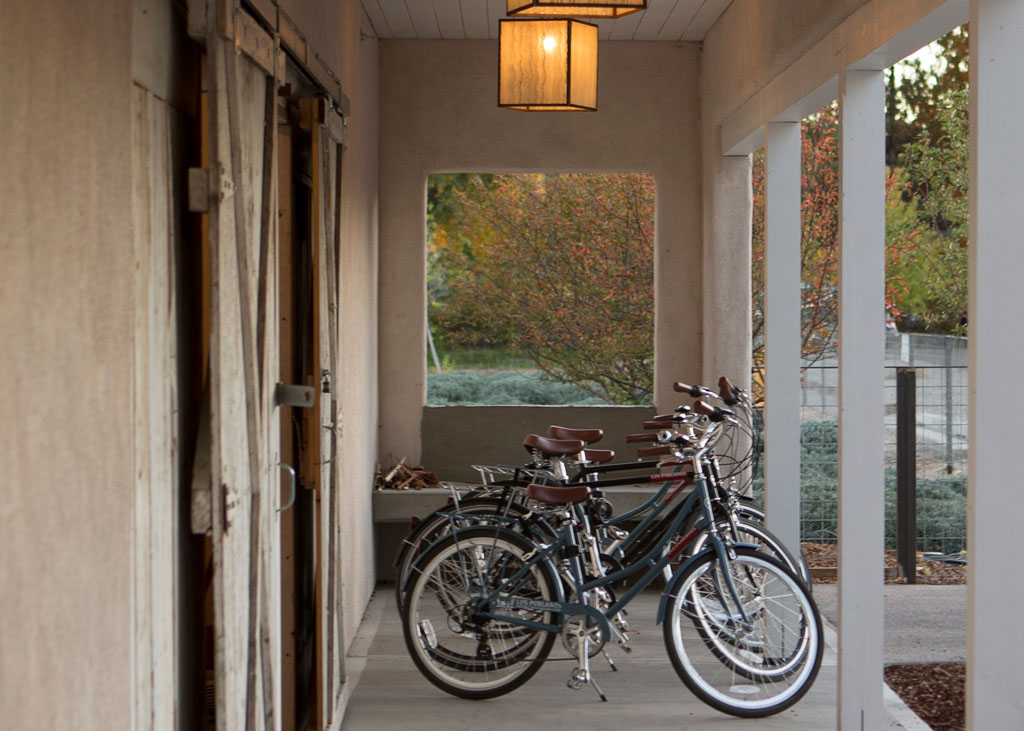 Whether you're ready to hop on a cruiser bicycle and explore all 16 miles of the Paseo del Bosque Trail, or you prefer to spend hours birdwatching by day and stargazing by night, there are many ways to discover the natural beauty of our farm and neighborhood. Right across the street, the Los Poblanos Open Space is a wildlife habitat with miles of walkable farm roads to wander. If you're seeking more adventure, we have favorite trails for hiking and mountain biking to share.
TAKE A DIP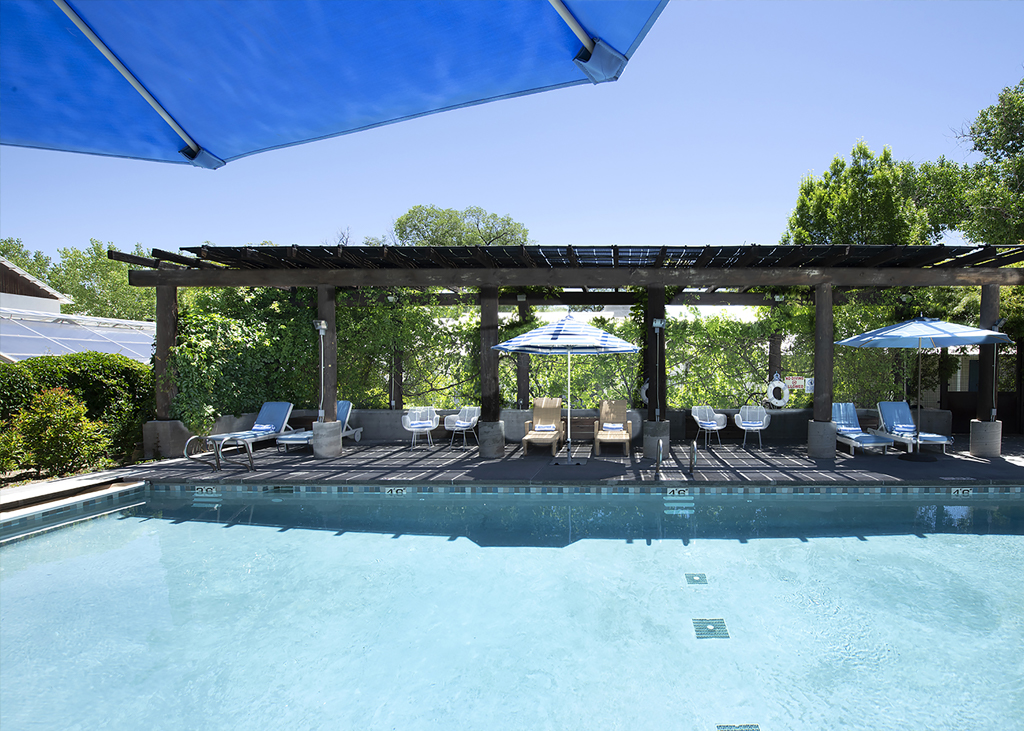 There's no better way to spend a warm summer afternoon than lounging poolside. With shaded seating and a grassy lawn, we recommend picking up provisions from the Farm Shop, grabbing a good book and enjoying a leisurely couple of hours with nowhere to be. If you need a little more activity, hop on the treadmill in our fitness center before you kick back and relax.
Join Our Lavender Harvest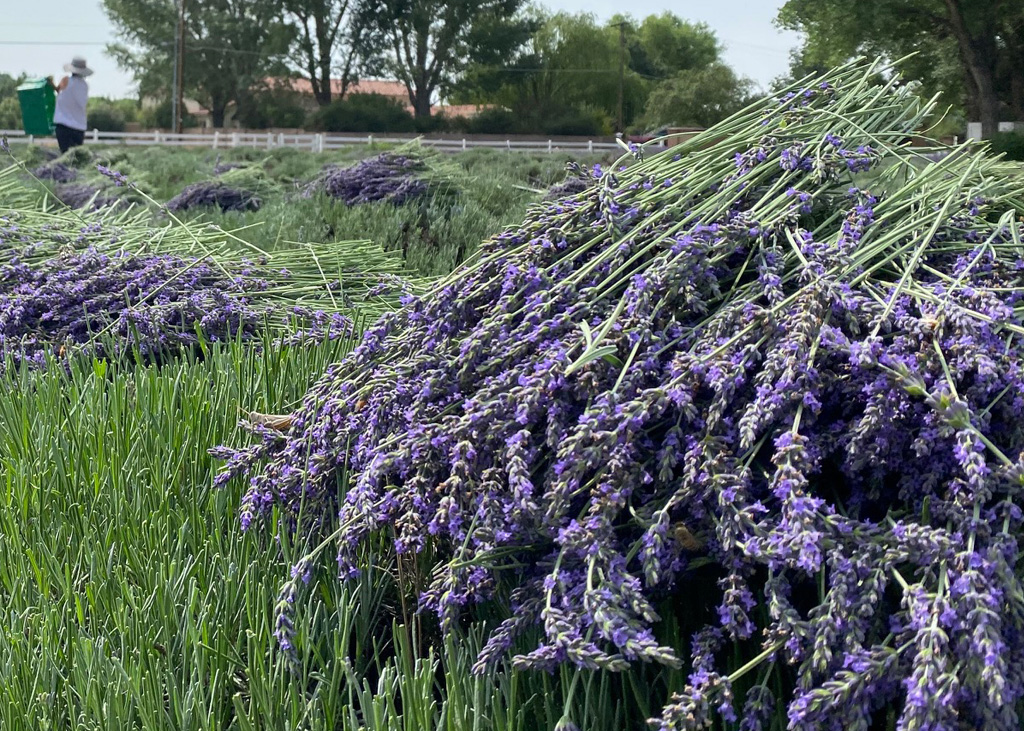 Los Poblanos has been growing, harvesting and distilling certified organic 'Grosso' lavender since 1999. Each summer, as our fields turn purple, our farmers spend mornings harvesting as the sun rises over the Sandia Mountains. Guests staying at Los Poblanos Inn are invited to join the harvest and learn more about our agricultural history. Contact the ambassador for the details and sign-up information.
Enjoy Bites from the Fields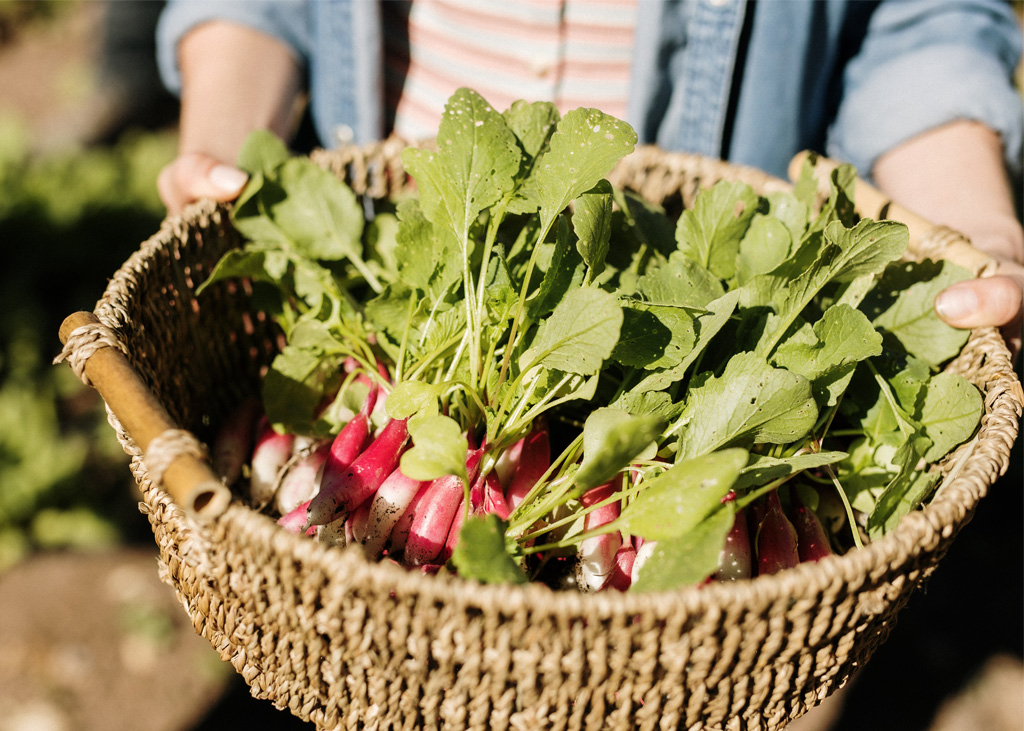 Drop by the Inn's Front Desk to taste fresh produce harvested from the Los Poblanos farm fields that same day. A member of our farm team will share wisdom about our regenerative growing practices, and you will get to sample the delicious results. Bites could include a juicy tomato in the summertime or a sweet, crisp carrot from the fall harvest.
Visit the Farm Shop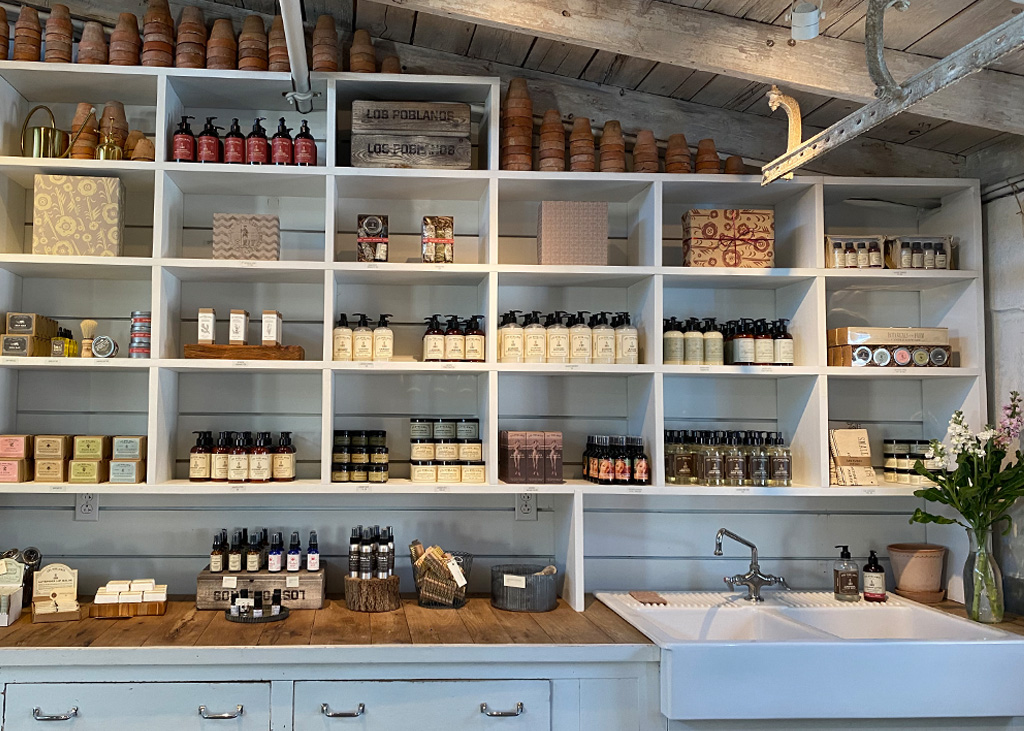 After spending a night at the Inn, in a room stocked with our artisan lavender products, you're sure to want to bring them home with you. From these beloved lavender products and handmade jewelry to local ceramics and charming children's toys, visit the Farm Shop and find the perfect gift for each of your loved ones. Check out the Farm Foods Market at the shop entrance, and make sure to peruse our seasonal baked goods, artisan breads and espresso counter.
Learn about THE FARM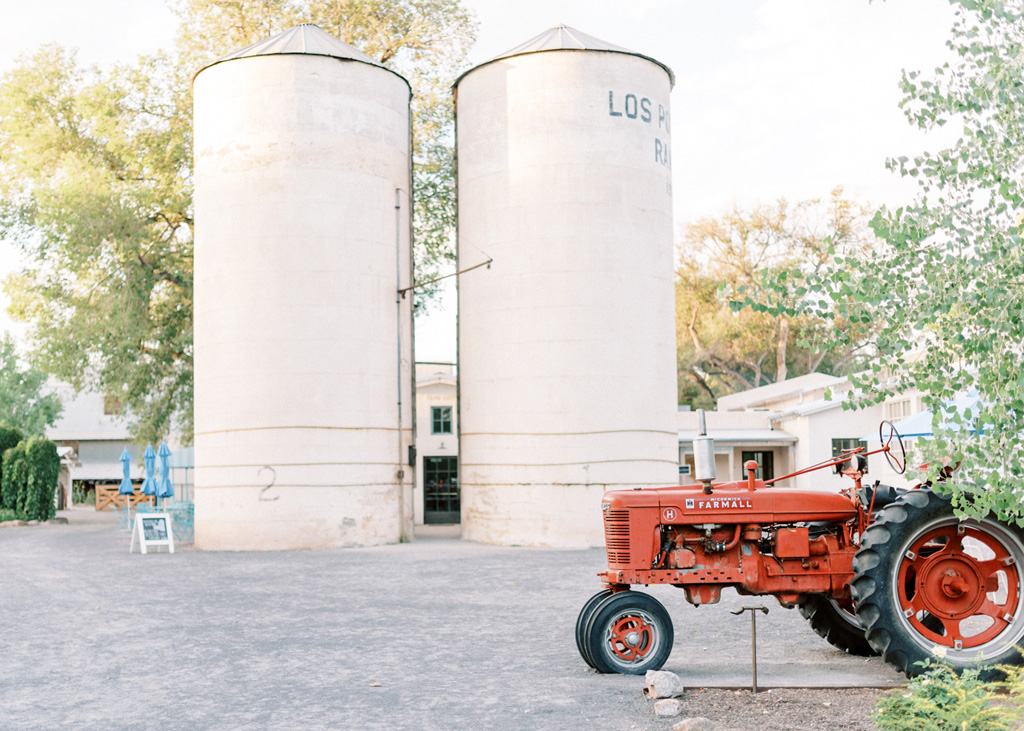 Our dynamic property draws guests in for a range of reasons. From our regenerative farming model and field-to-fork dining to breathtaking historic art and architecture, there is a lot to see, taste and learn. Our property tours are crafted to share a specific aspect of our mission and allow guests to connect on a deeper level with our culture and values. We offer a variety of complimentary tours for inn guests.