Winter on the Farm
The Season To Rest and Restore
December - February
From the first deep breath of refreshing high desert air on a crisp, sunny morning to the scent of piñon wood burning in fireplaces and chimeneas across our property, the winter season at Los Poblanos is nothing short of magical. Just ask our many repeat visitors: there's something indescribable, but utterly enchanting, about Los Poblanos this time of year.
Escape to the farm for an immersive agritourism experience complete with luxurious lodging, plenty of fresh air and sweeping pastoral views. With restorative spa treatments, organic field-to-fork menus, plenty of activities and 25 acres to explore, it's easy to spend several days on the farm without ever turning on your car. Discover a deeply relaxing environment at the Hacienda Spa and experience unique, botanically based treatments. Indulge with seasonally-driven menus at Campo that feature locally-sourced, organic ingredients. Wander through the Farm Shop to discover our artisan lavender and Farm Foods collections, and view our calendar for upcoming tours, tastings and more. Trust us, a one night stay won't be long enough.
Winter Wellness Retreat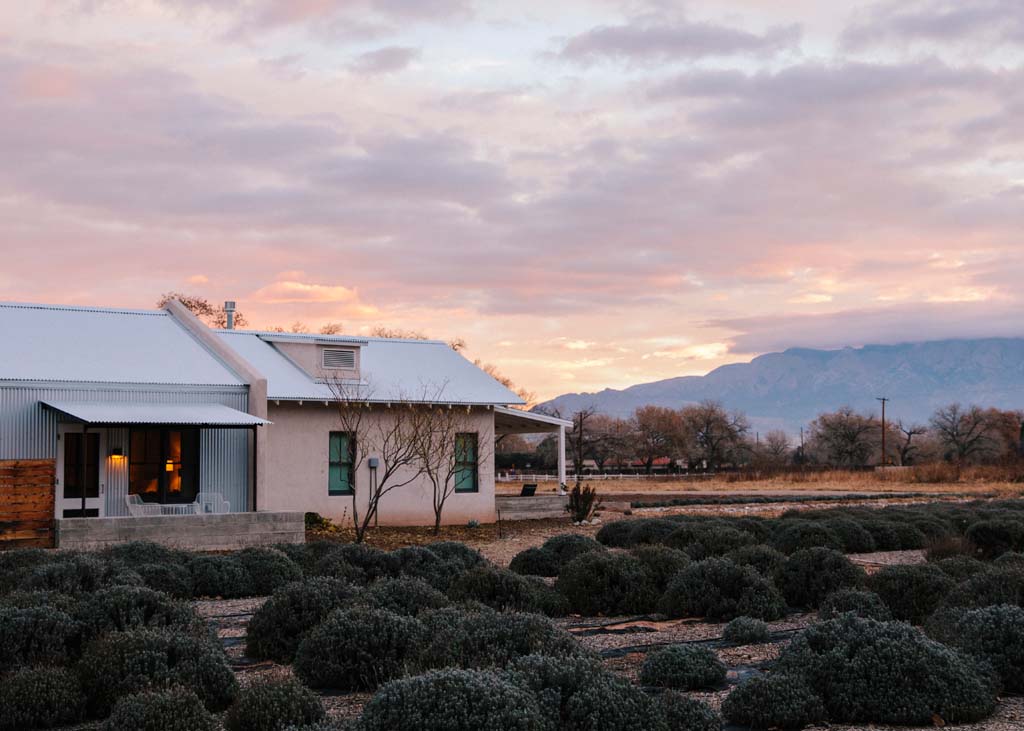 February 16 - 19, 2022
This February, join us for our very special Winter Wellness Retreat at Los Poblanos. The new year brings a renewed sense of hope and the opportunity to pause and focus on one's health and well-being. Here at Los Poblanos, we define well-being in a holistic way, and have designed this retreat experience to enlighten four areas: physical, mental, social and personal growth. From creating a personalized wintertime skincare regimen and centering with a sound healing session to a guided tea tasting demo, each expert-led session will help you come away refreshed and equipped with new ways to incorporate wellness into your daily life.
Seasonal Room Packages
Spend the Holidays Here
Warm hospitality and festive decor - like chile ristras, Christmas trees and classic New Mexican folk art decorations - set the tone for an unforgettable holiday season on the farm. Campo's field-to-fork menus will feature seasonal ingredients that highlight the holiday traditions of our Rio Grande Valley, and the Farm Shop will be stocked full with wonderful gifts to help check off everyone on your holiday shopping list. Gather your nearest and dearest and indulge in exquisitely prepared meals, fine wines and all the comforts our luxurious guest rooms afford.
On Christmas Eve, Campo will be open to the public and serving the regular menu, along with classic New Mexican holiday dishes. Reservations tend to fill up quickly, so make a reservation soon. This season, Los Poblanos would like to allow our family to spend time with their families as a way to express gratitude for the dedication and long hours worked through the pandemic. We will be limiting our hours at Campo and the Hacienda Spa on Christmas Day, and will be offering reservations to our lodging guests only. The Farm Shop will be closed on Christmas Day and New Year's Day. We are so thankful for your understanding in this decision and we look forward to serving you this holiday season. Please note, dining reservations between December 24 and 31 may only be made by calling our Food & Beverage Administrator at 505-338-1626.
Bid farewell to 2021 and spend New Year's Eve at Campo, which promises be a decadent, festive affair. Enjoy the regular Campo menu alongside celebratory specials, and indulge with selections from the Bar Campo special reserve list. To reserve, call 505-338-1626. Please note, a credit card will be required to hold the reservation.
Embrace the new year with a quiet retreat on the farm. The austere landscape provides a serene backdrop to reflect, reset and look ahead. Celebrate with champagne toasts on your guest room patio, take a meditative walk around the neighborhood in the brisk winter air, indulge with a restorative spa treatment and begin 2022 with intention.
Los Poblanos is the perfect place to celebrate Valentine's Day with the one you love.
Treat your someone special (and yourself) to a romantic, cozy experience at the Hacienda Spa. Embrace quality time together while you indulge with our signature 80-minute couple's Hacienda Massage and a botanical food scrub to exfoliate and improve circulation, followed with a Lavender Salve massage and hot towel wrap. After your treatment, toast to your love with a glass of champagne in one of our serene lounges. The Valentine's Hacienda Massage for Two will be available the entire month of February. $500 per couple. Please call the Hacienda Spa at 505-308-3543 to book.
Complete your Valentine's Day celebration at Los Poblanos with lodging, dining and shopping. Our Inn offers guest rooms with cozy fireplaces, luxurious bedding and the option to order room service and enjoy Campo cuisine without leaving the comfort of your room. Chef Jonathan Perno and his talented team have created an extra-special à la carte dinner menu for the weekend, February 11 - 14, that is indulgent and celebratory, made even more special if you choose to add on paired wines thoughtfully selected by our Sommelier, Dylan Storment. These specials will be offered in addition to the standard Campo menu. The Farm Shop will also have a lovely selection of sweet treats made by our bakery team that make for the perfect last-minute gift.
Holiday Gifting at the Farm
Shop the Farm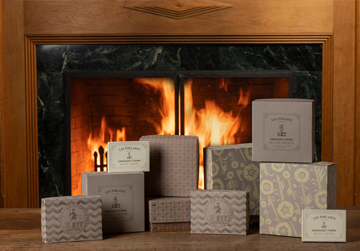 At the Hacienda Spa
Visit the retail space at the Hacienda Spa for our curated selection of products from Sorella Apothecary, EmerginC Organics, Vapour Beauty and, of course, Los Poblanos.
At the Farm Shop
The Farm Shop at Los Poblanos is the one-stop shop you need to tick everyone off your shopping list. From our artisan lavender products to handmade jewelry and local ceramics to charming children's toys, you'll find the perfect gift for each of your loved ones.
Check out the Farm Foods Market at the shop entrance, and make sure to peruse our seasonal baked goods, artisan breads and house-made sausages.
A Winter of Well-being
Relax & Restore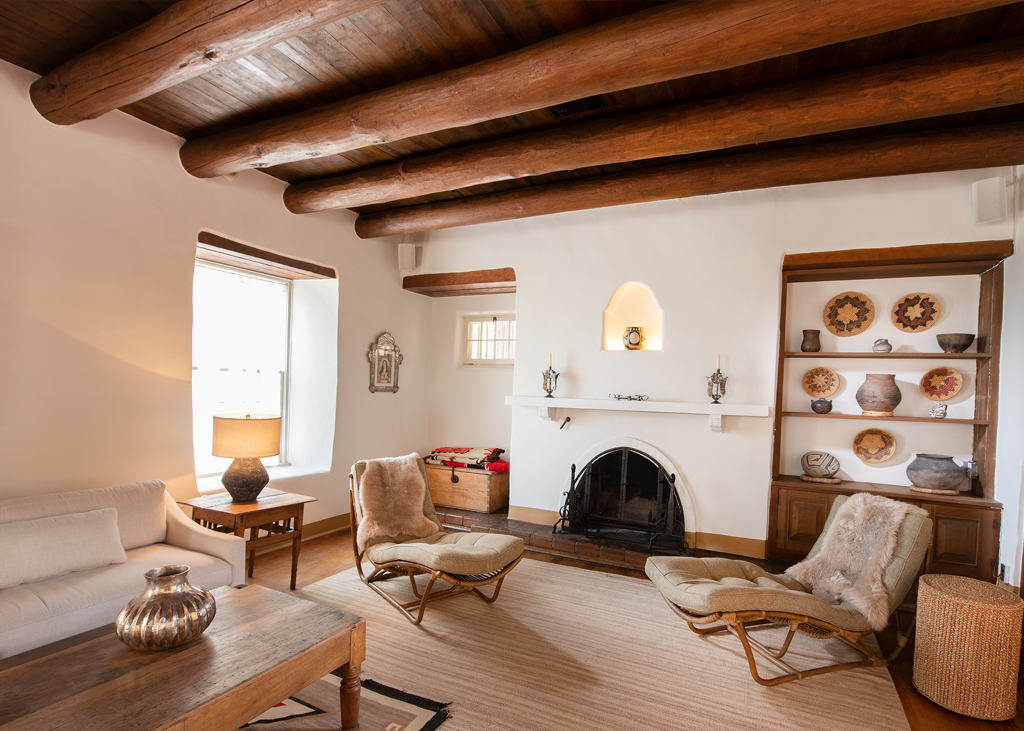 Whether you're in the throes of the holiday season or setting a mindful tone in the new year, set time aside for yourself at the Hacienda Spa. From seasonal facials crafted to combat the elements to deeply therapeutic massages infused with aromatherapy, discover a deep sense of serenity and well-being at the spa. Continue your journey at our Wellness Yurt, tucked in a quiet, forested area of the property. Led by skilled instructors, our daily yoga classes are relaxing and enjoyable for all skill levels and are complimentary for lodging guests.
Explore Los Poblanos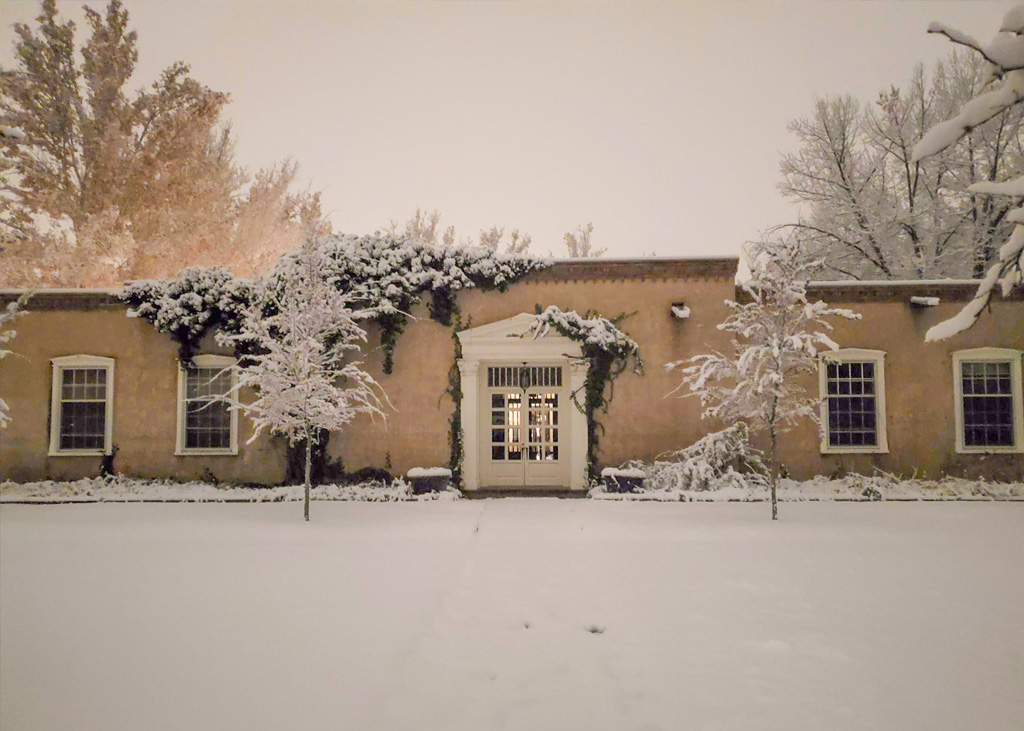 Take in the splendor of our John Gaw Meem-designed buildings decked out in their holiday finest with a self-guided tour, Art & Architecture Tour or Afternoon Tea & Tour that explores the grounds and brings our rich history to life. Borrow a pair of binoculars and a checklist of birds that past guests have been spotted around property and start exploring. And for the lil' farmers, pick up a scavenger hunt that will introduce them to the wonders of our farm.
Slow down & reconnect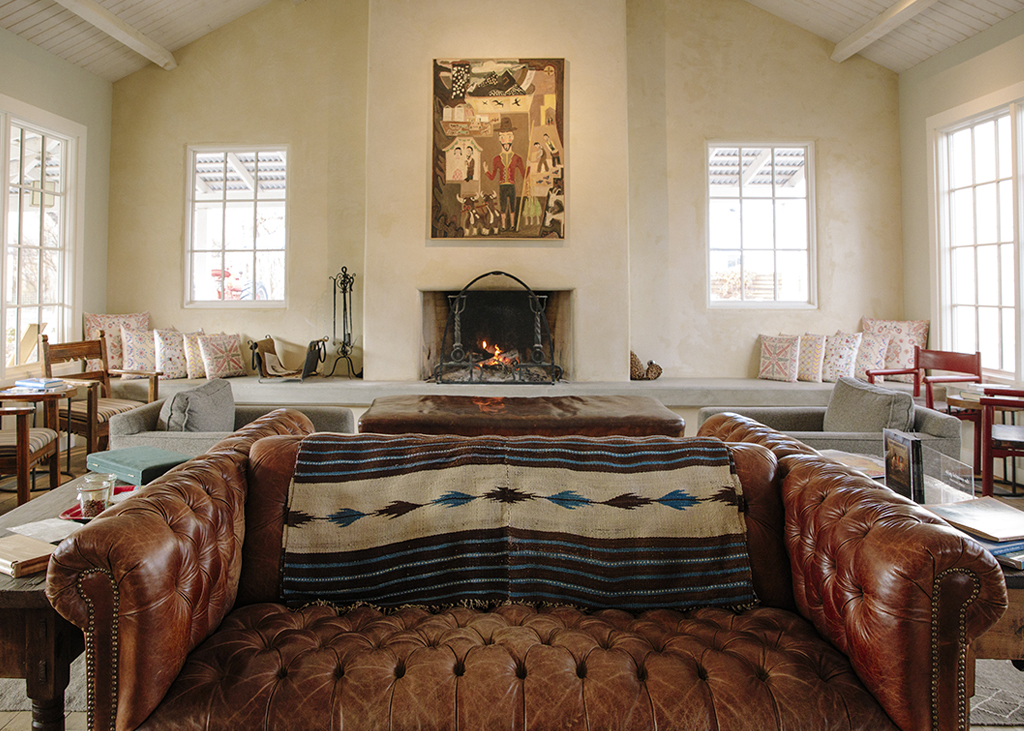 Gather with your nearest and dearest and make memories over a rousing board game, available at the Front Desk. Attend a daily class together in our Wellness Yurt, breathe deep and embrace a moment of calm. Wander into the lobby for a warm up of hot cocoa and take a brisk walk around the farm or join our Birdwatching Tours, offered monthly this winter season. The crisp air, cozy wood-burning fireplaces and glowing luminarias set the tone for a quintessential New Mexican winter in a restorative and relaxing landscape.
GET OUTSIDE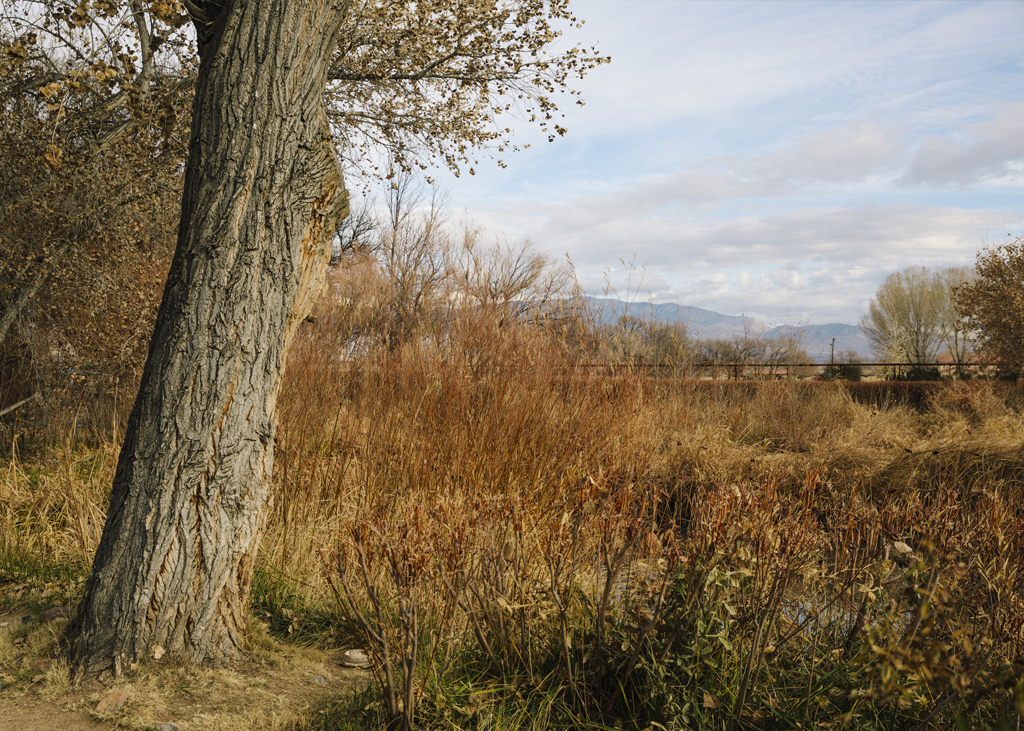 Slow down and take in the serenity and beauty of the farm with a leisurely walk or bike ride. Los Poblanos is adjacent to the Bosque Trail, with several routes alongside the Rio Grande River that are lovely for walking or cycling. Right across the street, the Los Poblanos Open Space is a wildlife habitat with miles of walkable farm roads that hosts impressive amounts of migrating birds this time of year. If you're seeking more adventure, we have favorite trails for hiking, mountain biking and showshoeing to share.