Summer on the Farm
A Season of Abundance
June - August
As summer arrives and our organic lavender fields begin to showcase shades of purple, farm life starts buzzing with excitement. Countless varieties of vegetables and herbs are ready for harvest, and the gardens are bursting with blooms for bouquets around the property. From our field-to-fork menus at Campo to our artisan lavender product line at the Farm Shop, the bounty of summer is waiting for you to experience. Find a meditative moment in the garden, explore the neighborhood on two wheels and stargaze New Mexico's incredible night skies. We encourage you to slow down, breathe deep and enjoy la vida generosa.
REVEL IN LAVENDER SEASON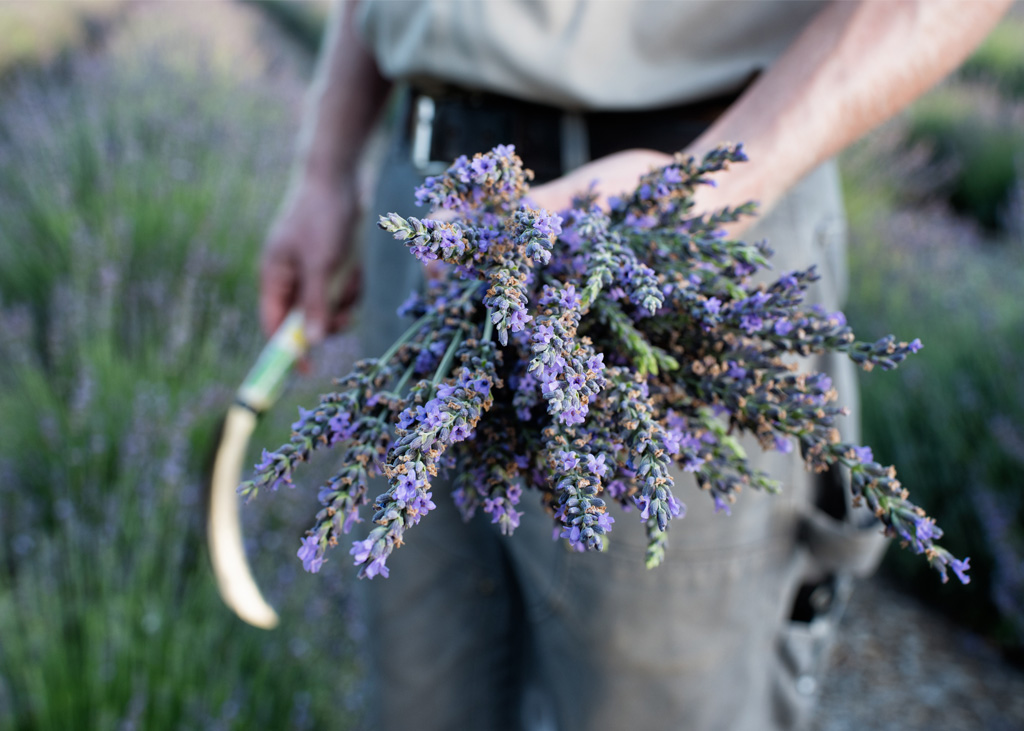 Immerse yourself in all things lavender during our favorite season on the farm. Our annual Lavender Harvest Dinner offers a wine-paired menu that infuses lavender into our Rio Grande Valley Cuisine. We offer drop-in lavender distillation demonstrations, lavender farm and production tours and botanical workshops throughout the season. Indulge in a restorative massage or facial at the Hacienda Spa featuring our organic lavender spa products or sip a lavender latte overlooking the fields.
Sip and Savor Botanical Spirits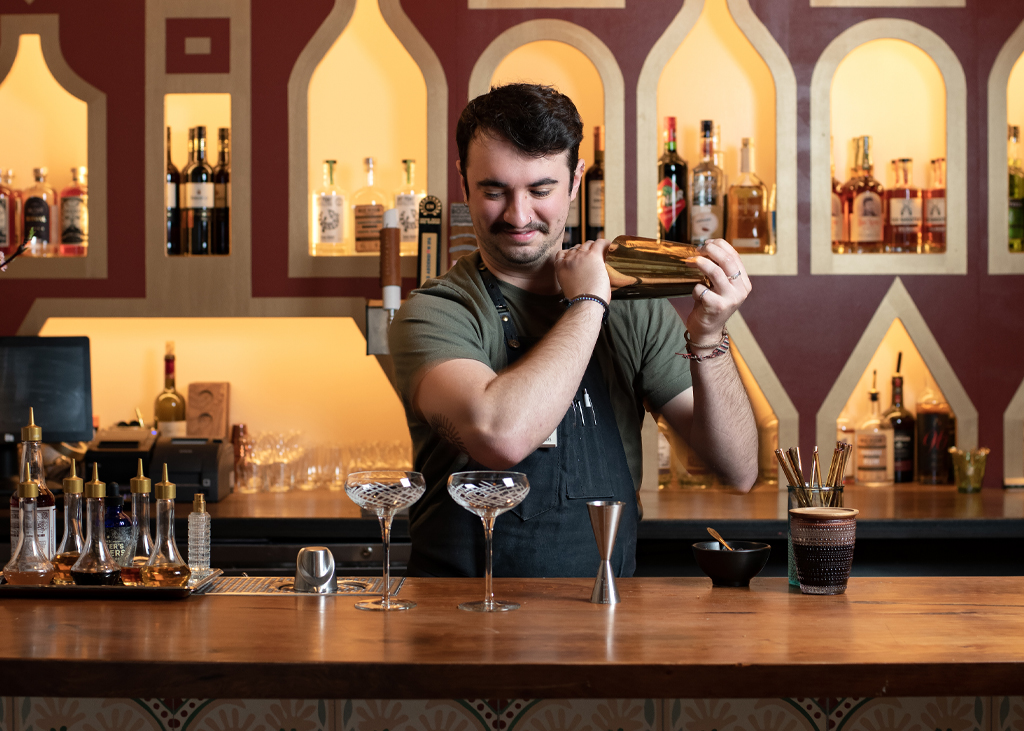 The farm and gardens inspire both our culinary and cocktail teams. Experience botanical spirits and an array of cocktails infused with the flavors of flowers, herbs, fruits and finesse of the farm. Bar Norte, Town and Ranch, Campo, the Library Bar and Rescue Truck each offer a unique experience with a distinct Los Poblanos touch. Lodging guests can join behind-the-scenes tours of our production space and distillery or drop into a cocktail demo in the Library Bar to explore the world of mixology.
Experience holistic well-being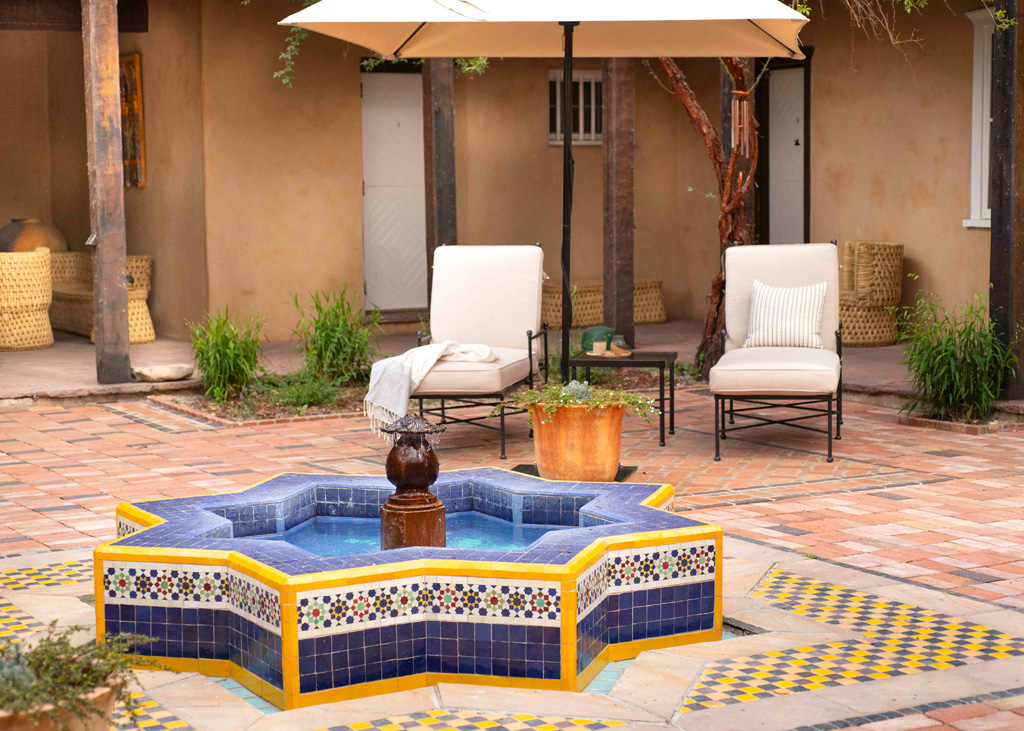 Take a deep breath, slow down and soak in the serenity of the farm with a seasonal treatment at the Hacienda Spa, a leisurely walk or a dip in our saltwater pool. For something more active, try a guided e-bike tour along the Rio Grande or yoga, meditation and Pilates classes in the wellness yurt. Pick up provisions from the Farm Shop and enjoy a peaceful picnic on the grounds or an evening of outdoor music.
LEARN AND EXPLORE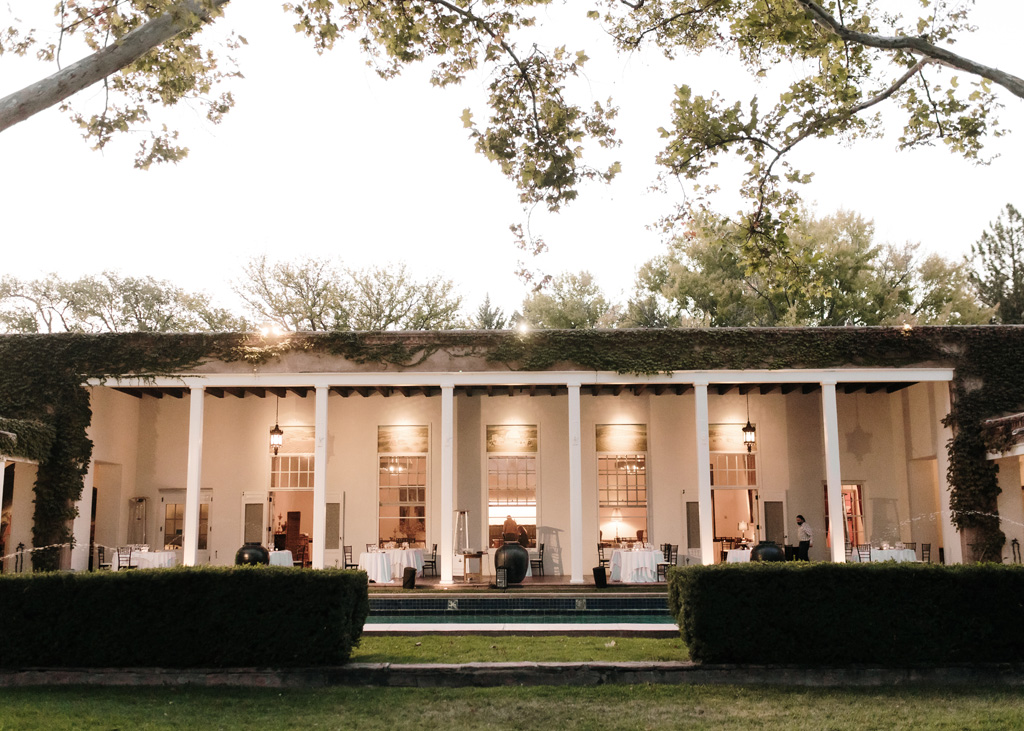 Attend the Dr. Armin Rembe Lecture Series for an elegant evening of chamber music or dynamic conversations about botanical distillation and regenerative farming. The La Quinta Gallery is hosting the Tamarind Institute Summer Season, a special lithography exhibition with opportunities to go behind the scenes and hear from artists and master printers. Visit our calendar for a complete schedule of events.
Seasonal Room Packages & Specials
SUMMER ON THE FARM ROOM PACKAGE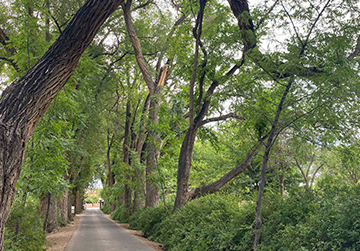 Despite our high-desert surroundings, Los Poblanos in the summertime is lush and green, with grassy lawns, canopies of trees and gorgeous gardens. Spend time on the farm during this lovely season with breakfast on the Campo patio, afternoons lounging by the saltwater pool and evenings spent stargazing on your patio. Award-winning dining, a seasonal culinary gift and thoughtfully planned activities await you with the Summer on the Farm room package.
This package is available Sunday through Thursday nights from June 1 to August 31, 2023 and includes:
A luxurious one-night stay at the Inn
Breakfast for two at Campo (alcohol and gratuity are not included)
A seasonal culinary gift from our Farm Foods collection
15% off a single purchase at the Farm Shop
LAVENDER LOVERS ROOM PACKAGE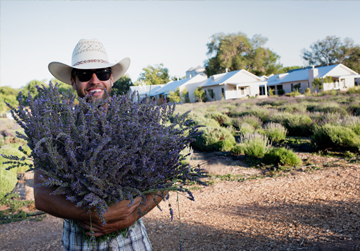 Transform your visit to our lavender farm into a luxurious retreat made even more relaxing with our Lavender Lovers Room Package. Allow yourself to truly relax and recharge with two restful nights at our boutique inn, an organic breakfast for two each morning at Campo – where you'll find lavender thoughtfully incorporated into the menu – and a special collection of our favorite lavender products for the season.
This package is available year-round and includes:
A luxurious two-night stay at the Inn
Breakfast for two at Campo both mornings (alcohol and gratuity are not included)
A seasonal selection of our Los Poblanos lavender products (assortment changes seasonally)
Culinary Experiences
Dine With Us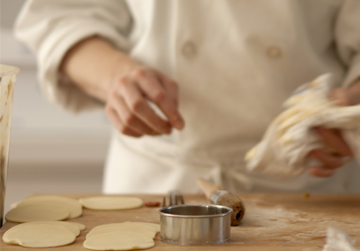 Our kitchen gardens represent the collaboration between the culinary team and farmers. Harvested at just the right moment for peak flavor, these ingredients find their way to the thoughtfully developed dishes at Campo, Afternoon Tea and Private Events. While a visit to Campo for brunch, dinner or bar service alone is a spectacular experience, there is even more to experience. We invite you to join us in celebrating the bounty of summer and experience our themed menu collaborations, special dinners and more throughout the season.
Upcoming Events