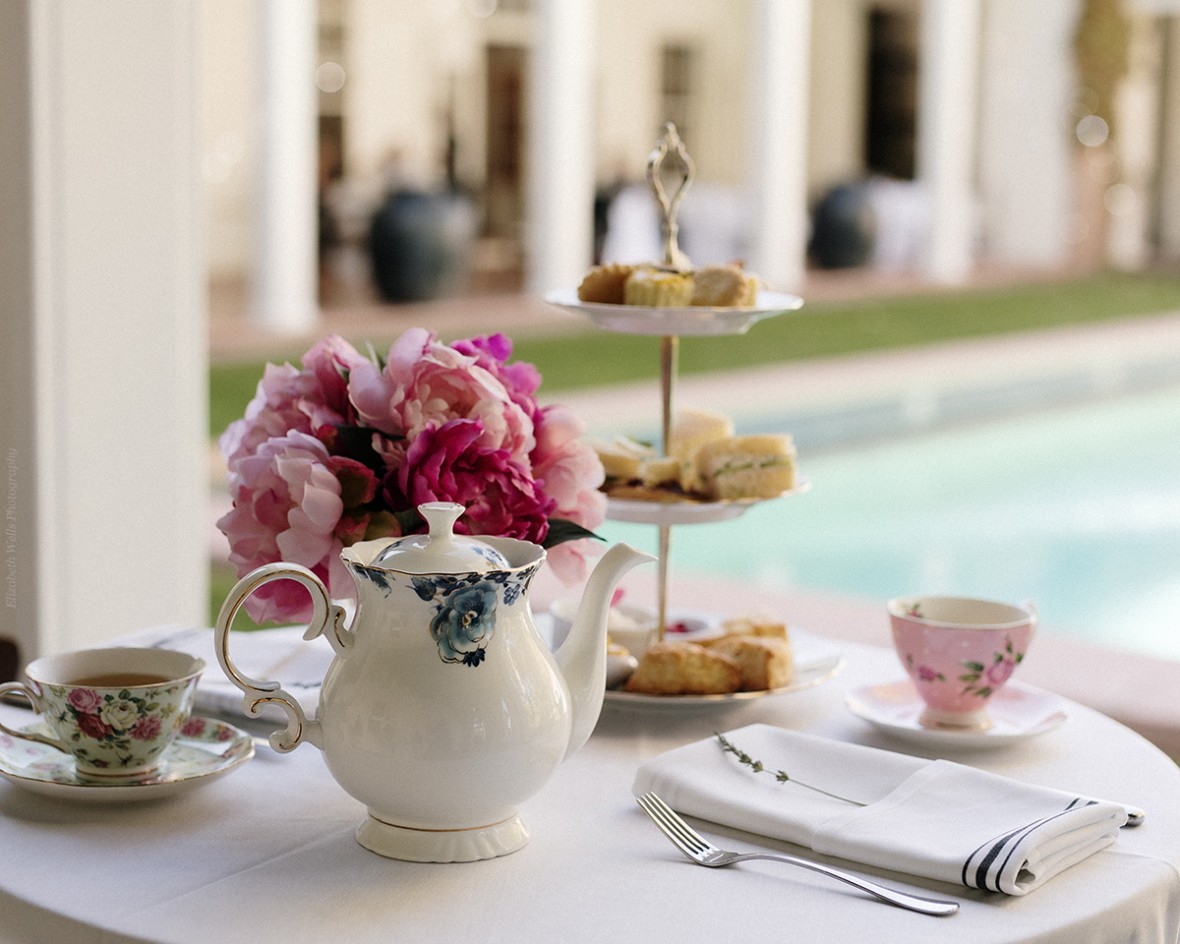 As the historic Los Poblanos gardens burst into bloom, we are thrilled to announce tea season at La Quinta this May. The season will begin with Mother's Day Tea, followed by Afternoon Tea served each Wednesday and Sunday afternoon from May 12 through October 10. As our previous guests can attest, there's something transportive about spending an afternoon at La Quinta, and we can't wait to welcome you back for tea.
Mother's Day Tea | May 9, 2021
In celebration of Mother's Day, join us for a very special afternoon with a magnificent tea service and an immersive guided experience around the property. You'll enjoy lovely organic teas from Taos' handcrafted tea company, tea.o.graphy, alongside a sweet and savory menu prepared by Campo's award-winning culinary team. With live music from accomplished classical guitarist, Daniel Golden, setting a festive tone, take in the stunning East Lawn, sweeping views of the Sandia Mountains, historic art and important architecture of La Quinta. Following an elegant tea service, you'll be invited to tour the Los Poblanos property, stopping along they way to chat with our talented team and learn about our historic gardens, botanical distillation practices and artisan products on the farm, and to meet Dana Blair, our incredible teaographer.
Afternoon Tea | May 12 - October 10, 2021
Hosted at John Gaw Meem's 1935 masterpiece, Afternoon Tea at La Quinta promises to be an immersive cultural experience. Revel in the magnificence of Meem's architectural gem, La Quinta, alongside stunning work by artists from the WPA era. Enjoy a beautiful selection of tea.o.graphy teas and our culinary team's seasonally-driven take on a traditional afternoon tea menu, with a selection of sweet and savory bites. Following tea service, you'll be invited to join a short, 20 minute docent-led tour highlighting some of the remarkable features of the historic La Quinta building and the artists who contributed to it. Seatings are available Wednesday and Sunday from May 12 through October 10.
Women of Los Poblanos
As Women's History Month comes to a close, we continue to celebrate the talented team at Los Poblanos. The Culture and Community team manages many of the experiences around the farm, from intimate weddings and retreats to private tours and tastings. Read on to meet the team.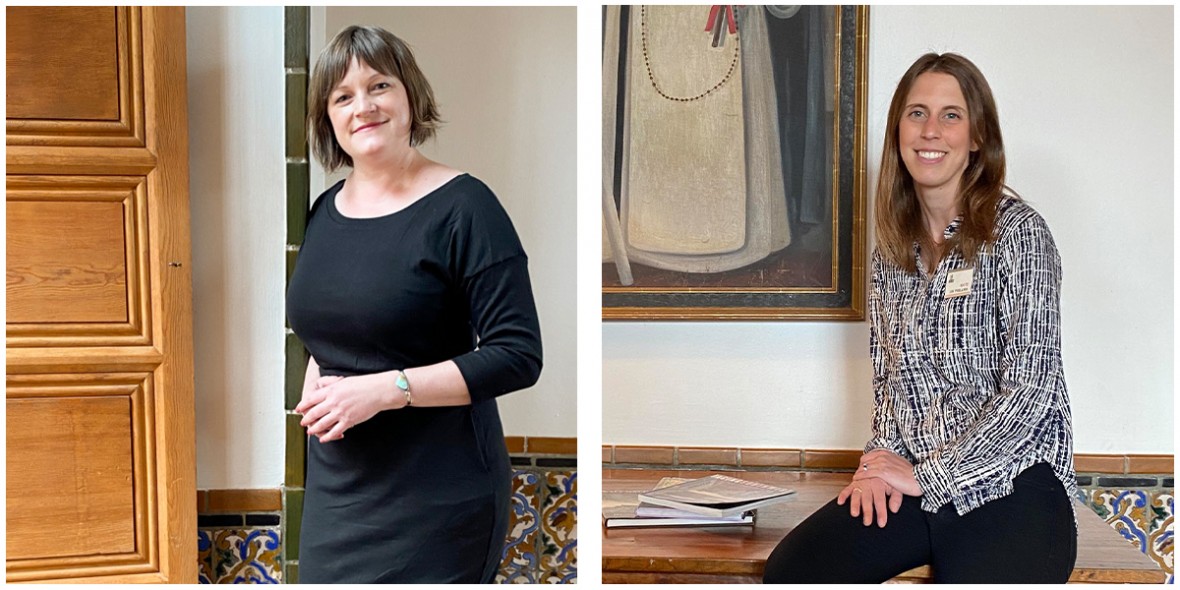 From left to right:
Shaelyn
Our Director of Event Sales, Shaelyn Hesch, takes intimate weddings, private dinners and multi-day private retreats from conception to reality. In a year filled with restrictions on gatherings, paired with our strategic shift to refine the private celebration model at Los Poblanos, Shaelyn has gracefully remained adaptive and accommodating. Her ability to handle seemingly unending change with professionalism and poise is a testament to her character, as she strives to take the very best care of our valued clients.
Kate
Kate Garner, our Cultural Coordinator, is the face behind many of our new programming offerings. Her curious nature and passion for history have spurred new experiences that dig deep into the rich culture of Los Poblanos, including seasonal tours, retreats and workshops. A well-traveled Canadian, Kate is passionate about providing a truly transformative hospitality experience for our guests, and works diligently to incorporate the many layers of Los Poblanos into the guest experience.