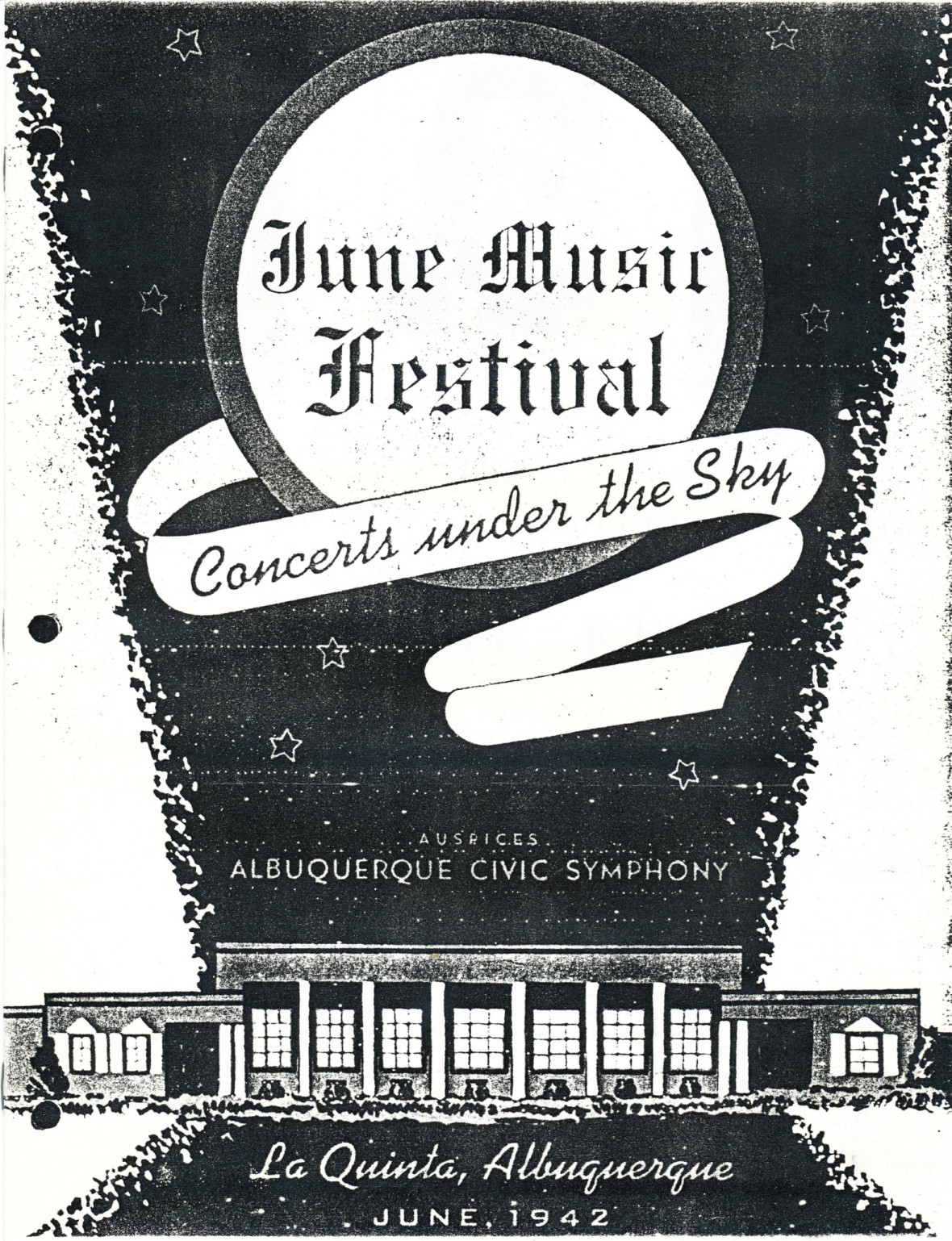 On Wednesday, June 14th Los Poblanos will host a performance in the La Quinta Ballroom in collaboration with Chamber Music Albuquerque as part of the 2023 Dr. Armin Rembe Lecture Series. Chamber Music Albuquerque was founded in 1942 as the June Music Festival by Ruth and Albert Simms, and re-named in 1997 by the Board of Directors to better describe the scope of the organization's programs. The series was the first of its kind in New Mexico and attracted guests from around the state as well as visitors from far as New York and Detroit and was broadcasted live on radio station KOB. We are excited to revive this connection between CMA and the La Quinta Cultural Center.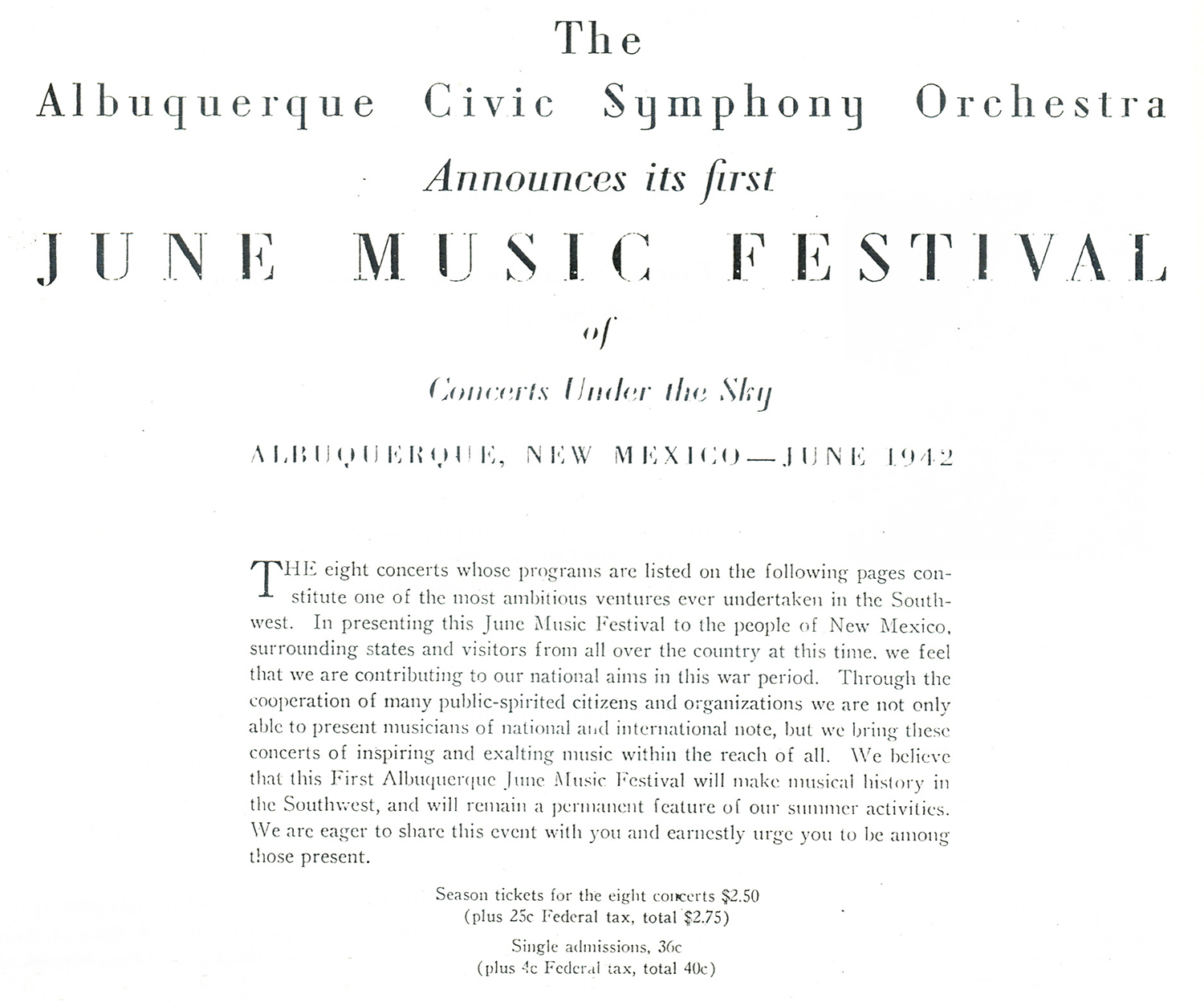 Program excerpts (top and above) from the first June music festival held at La Quinta Cultural Center in 1942
The La Quinta Cultural Center was built by Albert and Ruth Sims in 1934 and designed by architect John Gaw Meem to be used for civil, social and cultural purposes. The art gallery held frequent exhibitions, which were open to the public. The ballroom and catering kitchen were designed to host meetings, lectures and concerts for up to 200 people. It boasted the first swimming pool in Albuquerque, complete with men's and women's changing rooms painted by Paul Lantz. A lecture series began in 1937, where Thornton Wilder, Rockwell Kent, Elmer Rice, and Paul Horgan were some of the speakers. We are honored to continue this mission of providing a beautiful space for the community to gather and offering cultural, educational and culinary programming.
All ticket proceeds from the June 14th performance will go directly to CMA, a non-profit organization dedicated to continuing the Simms' vision of providing the people of Albuquerque "the chance to hear and enjoy the great and beautiful works written by the great masters in the field of chamber music" (Albert Simms, 1952).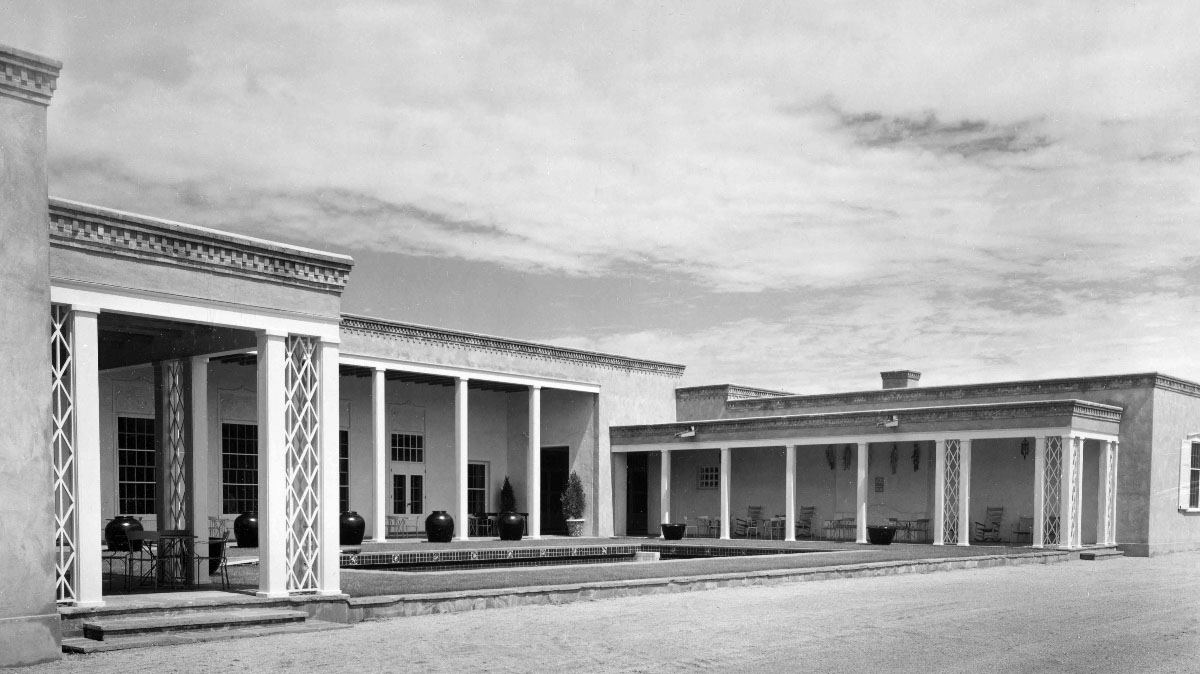 Historic photograph of La Quinta by Laura Gilpin from the Los Poblanos collection.
Special thanks to CMA for archival research and documentation. www.chambermusicabq.com​​​​​​​