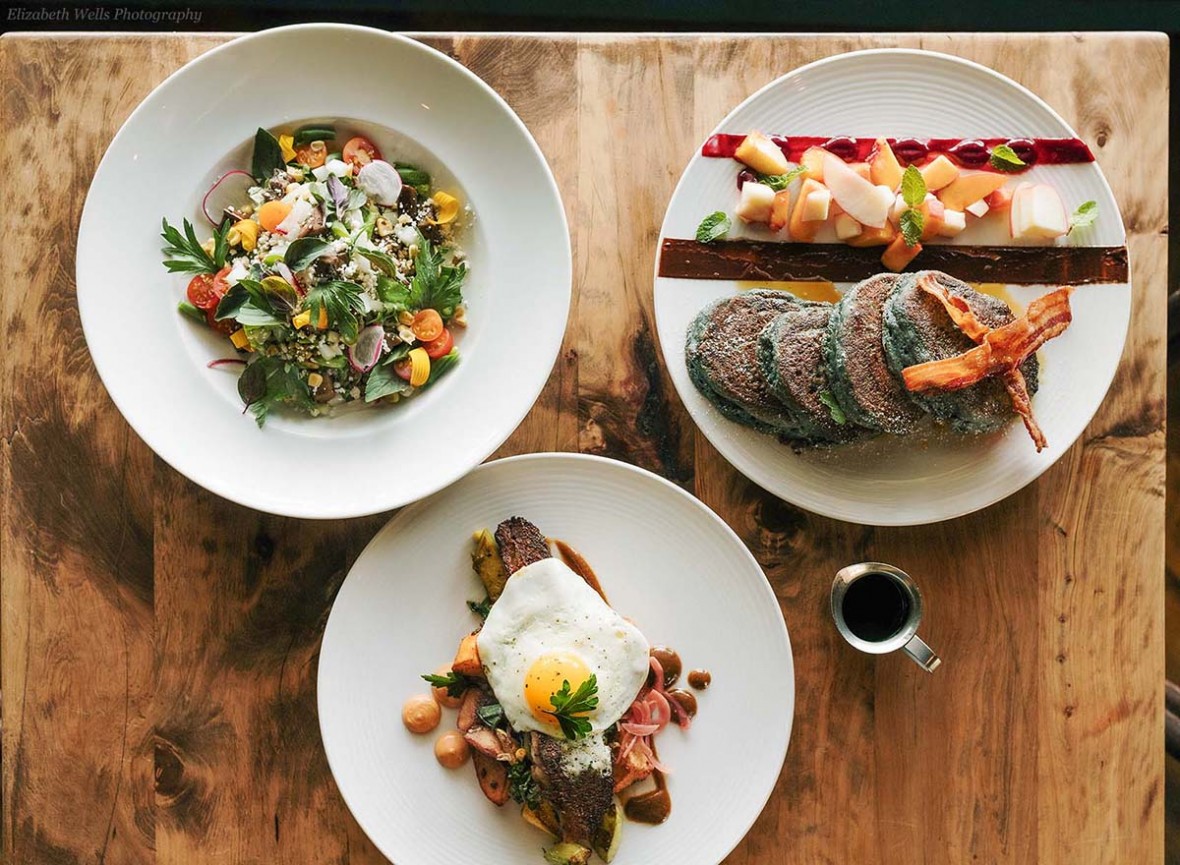 Brunch at Campo always proves delicious, and the current menu is undeniably a treat. From the return of our mouthwatering Blue Corn Pancakes, paired with seasonal fruit and a decadent chocolate ganache, to the savory Brisket & Eggs with underground corn and a house-made barbecue sauce, our inventive breakfast favorites always delight. The Local Grains & Vegetable Salad is a beautiful medley of flavors that represent our state's agricultural bounty, with stunning, fresh ingredients harvested from our own farm and local agricultural partners.
And if you're looking for something a bit more hearty, our Green Chile Bacon Cheeseburger, with Tucumcari cheddar, Rosales green chile and a house-made milk bun is sure to deliver. Join us for brunch, offered daily from 8:00 until 2:00 by reservation.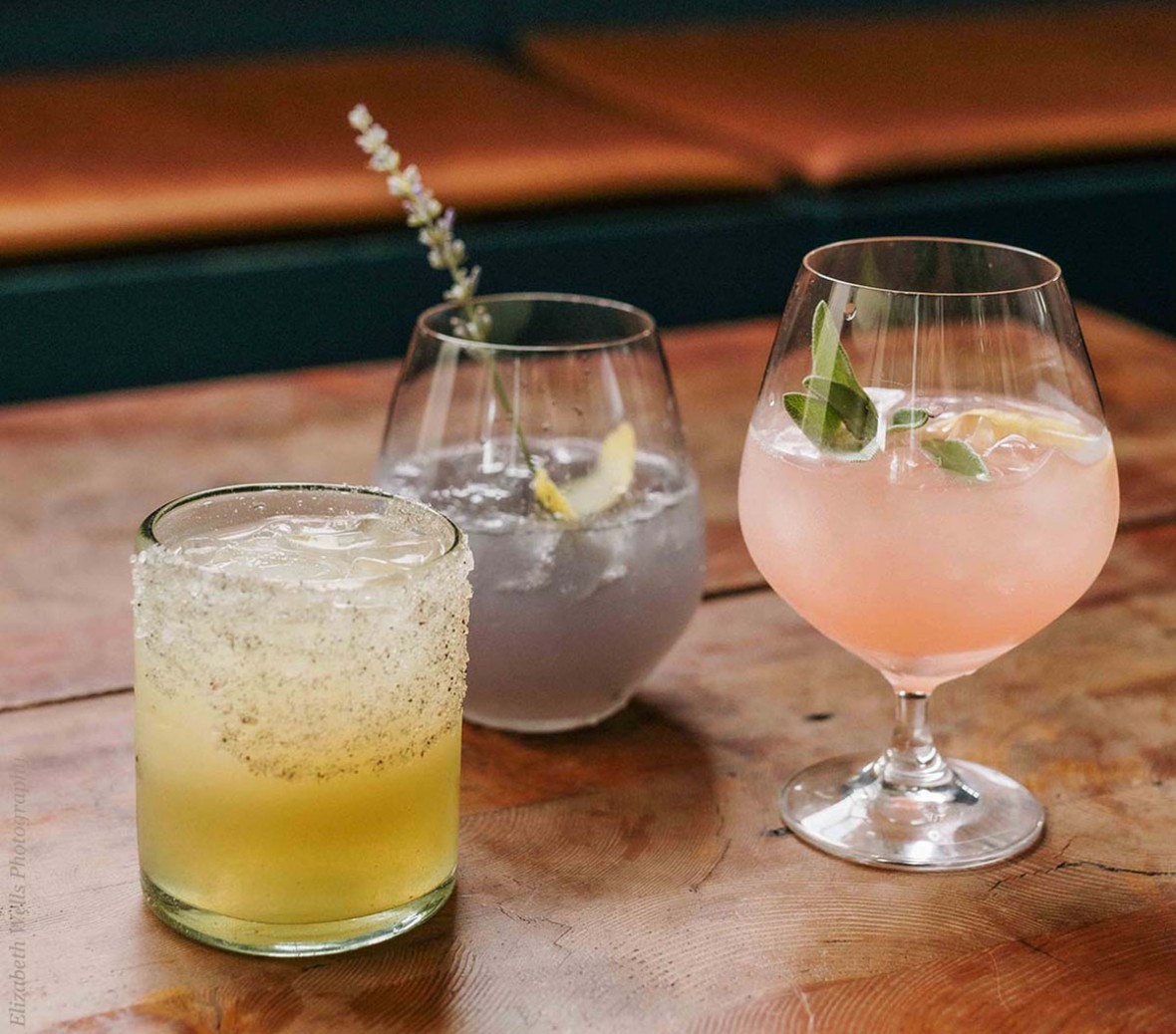 Enjoy a Botanical Cocktail or Two
Bar Campo's botanical cocktails infuse the flavors of the farm and always hit the spot. Packed with bright citrus and our very own Lavender Simple Syrup, our Campo Margarita is best enjoyed on our patio, overlooking the farm fields as the Sandia Mountains begin to glow pink. Sourced from the surrounding fields and local distillers, our beautifully refreshing Lavender '99 is infused with our favorite botanical and pays homage to 1999, the year lavender was first planted on our farm. Named after our farm fowl, The Three Guineas is a lively herbal punch with house-made sage syrup and can be enjoyed any time of day.

Bar Campo's entire cocktail program is a stellar example of the culinary model at Los Poblanos, which uses fresh herbs, fruits and other botanicals that are harvested steps from the kitchen. For the wine connoisseur, our Wine Spectator-celebrated list incorporates producers spanning the globe, with special attention paid to those offering the best examples from their region, and producers that follow our sustainable organic practices. Enjoy the dynamic beverage program at Bar Campo alongside brunch and dinner service, or come by for a drink from 2:00 - 5:00 pm when only the bar is open.