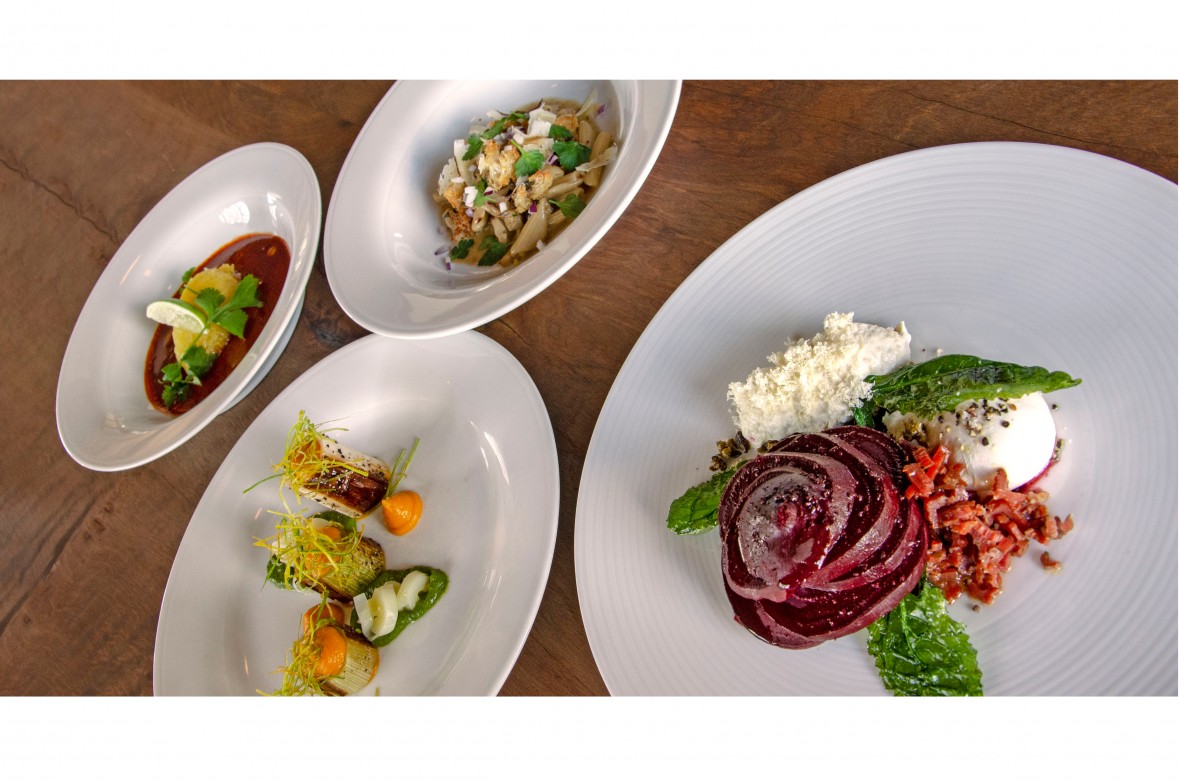 Savour de Legumbres
Using fresh, Rio Grande River Valley harvested ingredients, this vegetable-forward menu invites you to experience a dinner creatively explores flavors in a refreshing new way. Included are offerings such as the fresh Cavatelli with Mushroom. This beautiful noodle is crafted in-house and is the foundation for this complex and richly comforting take on a classic dish. In the third course, roasted leeks and deconstructed and reassimilated with carrots and chimichurri into a stunning and tastey presentation. The beet, from root to leaf, is celebrated in the fifth course and is a striking dish that will intrigue the palate and satisfy the soul.
Executive Chef Jonathan Perno's passion radiates from these studiously developed dishes that celebrate the pure and flavorful characteristics the vegetables bring to the plate.
March 30, 2019
6:00 PM
Visit our website for tickets, information and complete menu.