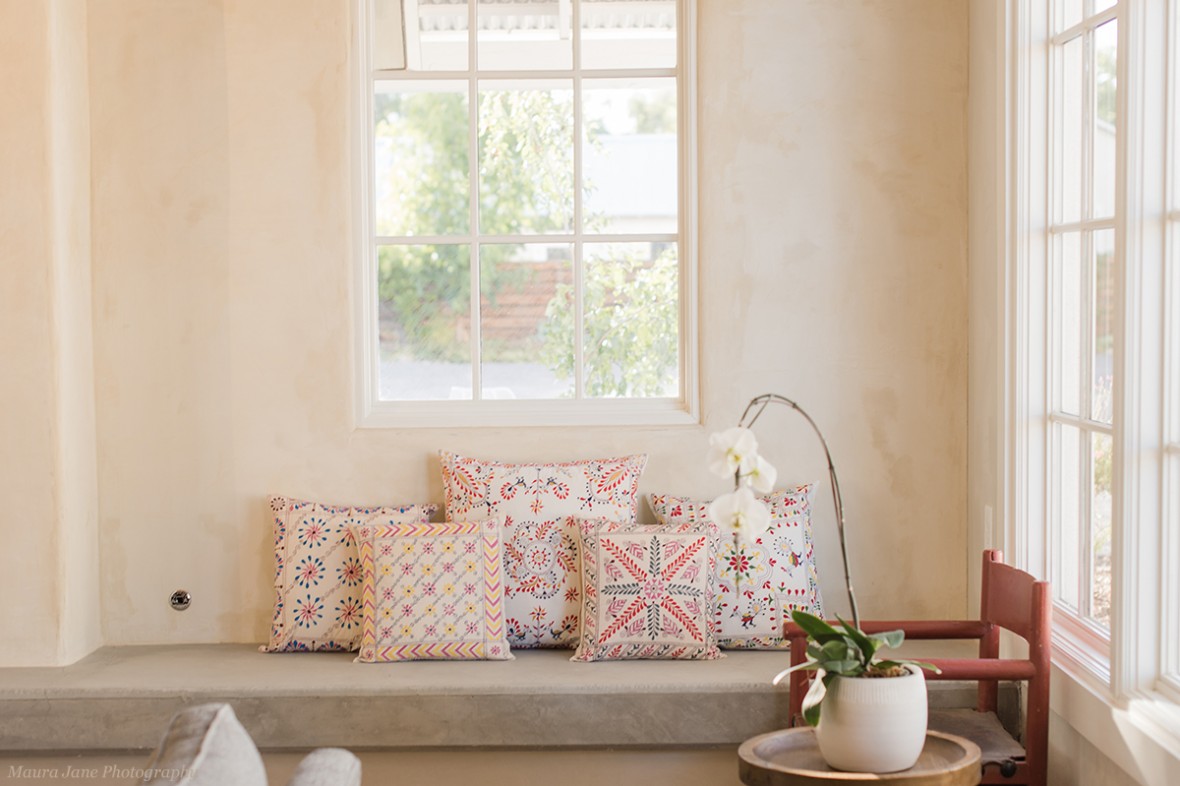 We continue looking around the property to celebrate more of the talented, dedicated women here at Los Poblanos. If you've stayed with us, there's no doubt you've engaged with this wonderful team, from a warm welcome at check in to a crisply made bed.

From left to right:
KIM
Leading the hospitality team at Los Poblanos is our Director of Hospitality Operations, Kim Vollers. Not only does she oversee the lodging team, Kim plays a pivotal role in connecting the dots between all the guest experiences around the farm. She can be found welcoming guests at the Inn, checking in on Campo diners and ensuring top hospitality is being provided to our valued guests. She's approaching her one year anniversary at LP, boldly taking on the challenges the past year has thrown at us.
SARAH
Our Guest Services Manager, Sarah Morrow, has a true passion for providing the best possible experience for our guests. Well-traveled herself, Sarah understands the significance of a memorable trip and strives to create personalized experiences that will be forever cherished. Her earnest nature is felt by all guests lucky enough to interact with her, proven by customer feedback filled with glowing reviews. Make sure to say hello to Sarah the next time you visit.
Chelsea
To those of you who celebrated a wedding, anniversary or birthday at Los Poblanos, Chelsea Martinez is sure to be a familiar friendly face. Joining the Inn team last fall, Chelsea's enthusiasm, leadership and hard work have been recognized as she was recently promoted from Reservations Supervisor to Guest Services Assistant Manager. Her infectious laughter and passion for the Los Poblanos mission make her a true asset to the Inn team. Join us in congratulating her when you see her next.
Camille
Housekeeping Manager, Camille Gonzalez, plays an invaluable role at the Inn, ensuring each guest is greeted with a room that is clean and sanitized, with fresh linens and a tightly made bed. It goes without saying that the past year threw even more challenges her way, and Camille welcomed each new requirement or initiative with true grace. With rooms spread out across several acres, her job is no easy feat, but she takes on each day with a big smile, always prioritizing safety, health and comfort.