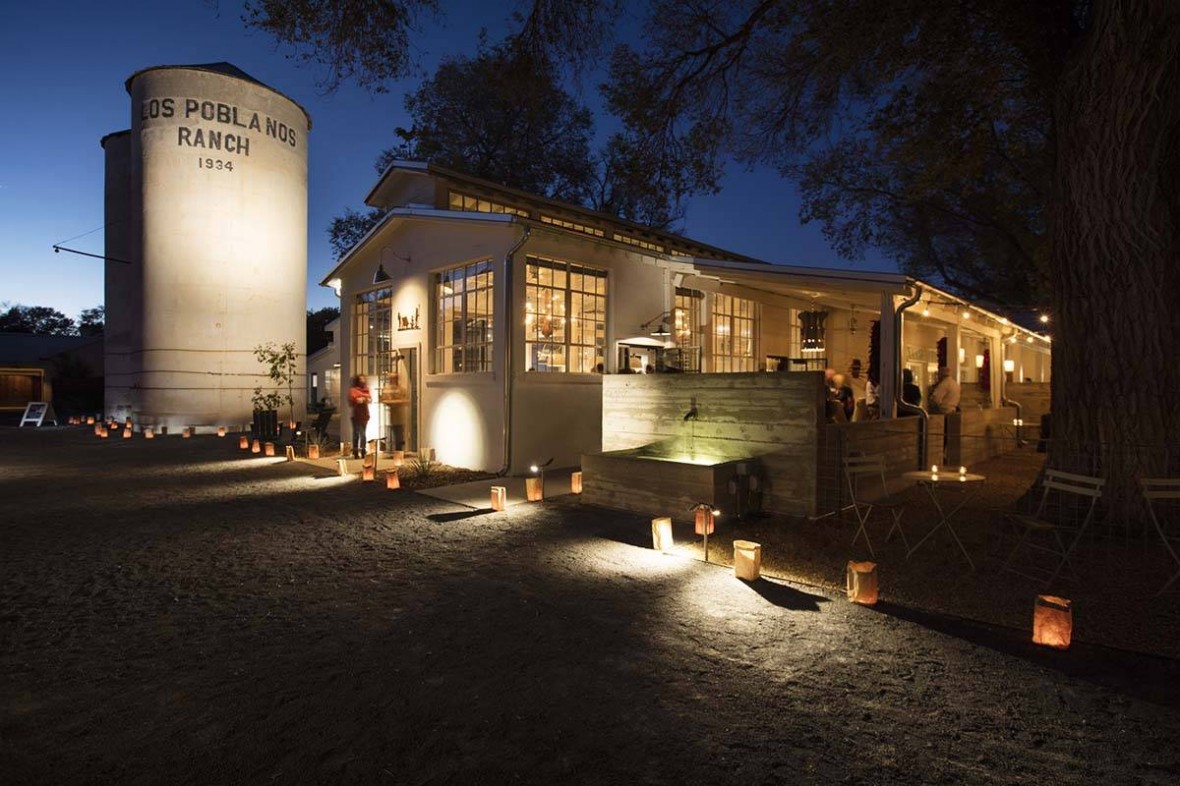 We are pleased to announce the opening of breakfast and dinner service at Campo, our new restaurant located in the newly-restored dairy buildings at Los Poblanos. Meaning "field" in Spanish, Campo is the perfect name this new venture. With Executive Chef Jonathan Perno at the helm, Campo is the most authentic field-to-fork dining experience in the city. We would like to take this opportunity to invite friends, family, guests, and colleagues to come experience two new fire-centric menus while dining amidst the fields of the Rio Grande River Valley.

The center piece of the new kitchen is undoubtedly the impressive open fire hearth. The kitchen was designed to be visible as soon as you walk through the door, giving diners the chance to see live fire cooking in process. Additionally, guests can now enjoy hand-crafted artisan cocktails at Bar Campo or experience a variety of dining locations, including a chef's table and a spacious private dining room which boasts a historic wine cellar and stunning mountain views.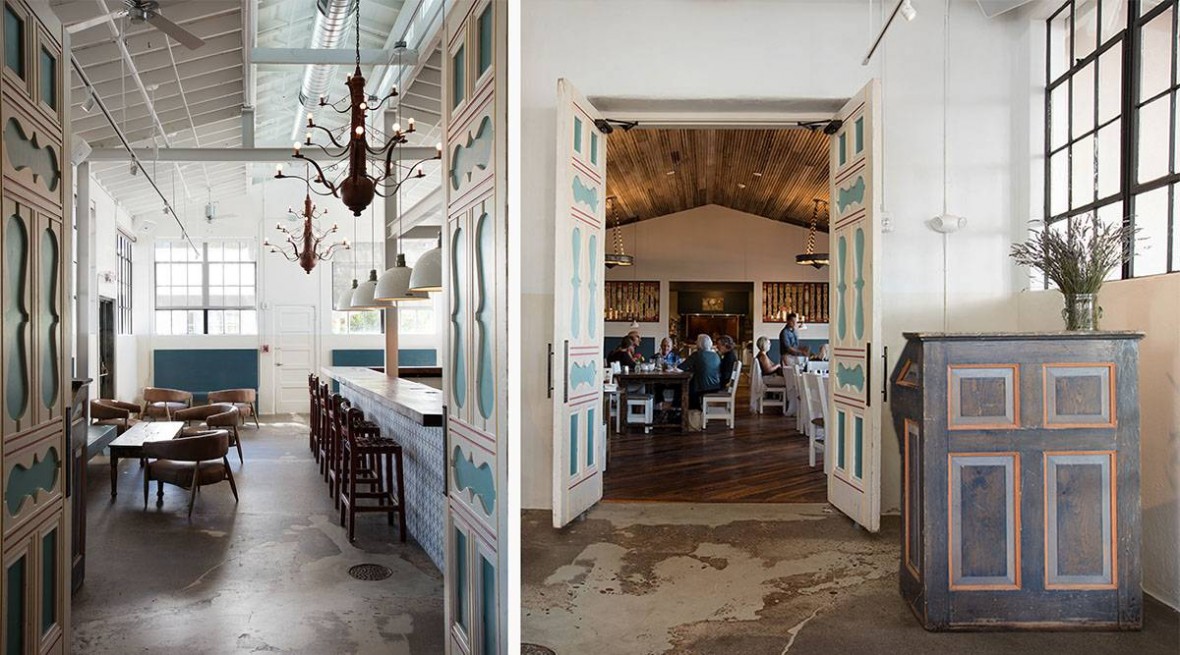 Join us for breakfast daily from 7:30 am to 10:30 am Monday through Friday and until 11:30 am on weekends. Dinner is served from 5:00 pm to 9:00 pm Wednesday through Sunday, and Bar Campo is open daily from 4:00 pm until 9:00 pm. Reservations for breakfast are no longer required, however we do still request reservations for dinner. You may call us at 505-338-1615 or visit our reservation page to make yours. We hope to see you soon!
Photos courtesy of Kate Russell.