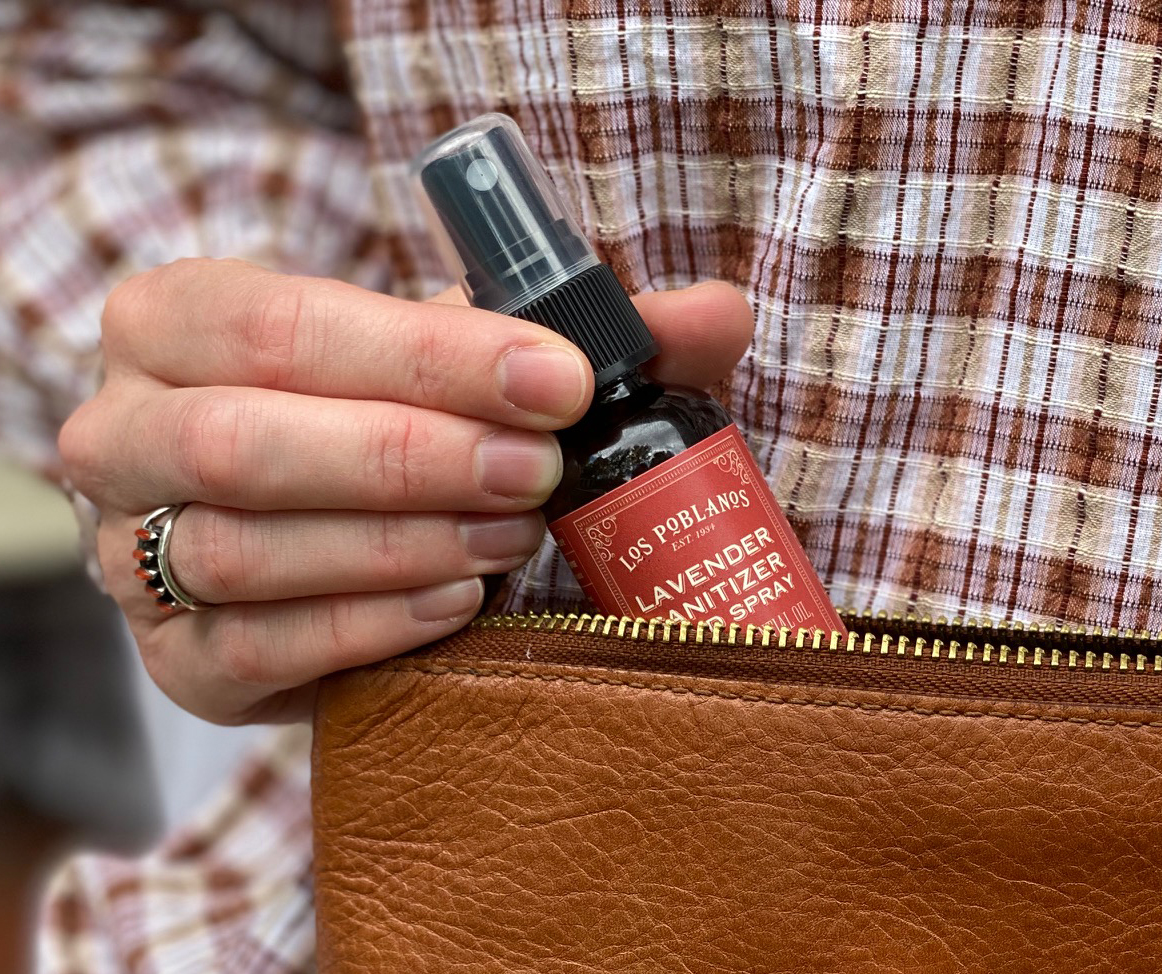 With a mission dedicated to sustainability and historic preservation, we say Los Poblanos is "rooted in history, planting seeds for the future." Finding a way to create refill options for our product line has always been important to us, and we are thrilled to launch our refill program with our essential sanitizer collection. To minimize single-use plastic waste, keep our refill options on hand and keep clean no matter where the day takes you.

Sanitizer Sets for homes and offices
Modeled after the well-being program at Los Poblanos, our hard working team has created a special program to ensure the safety and comfort of your own family, staff and guests. In preparing our farm for reopening, we decided to create hand sanitizing stations around the property to ensure the well-being of our guests and staff, and are now offering the same materials in a convenient package for families, offices and hospitality environments. The quality and value of our sanitizer, made on our family farm in New Mexico, will elevate the spirit of your most important assets, as well as keep them safe. The custom lockable bracket dispensers, handmade by a local craftsman, will keep sanitizer handy in your mud room, office lobby or wherever you need it most.
Donation update
We are honored to donate 10% of all Lavender Hand Sanitizer we produce to our community, including local hospitals, fire stations and the Navajo Nation. Lavender has been used for thousands of years for its natural healing and antiseptic properties. We are thrilled to share this essential product with those on the front lines and who need it the most.
Purchase our sanitizer products from the Farm Shop.