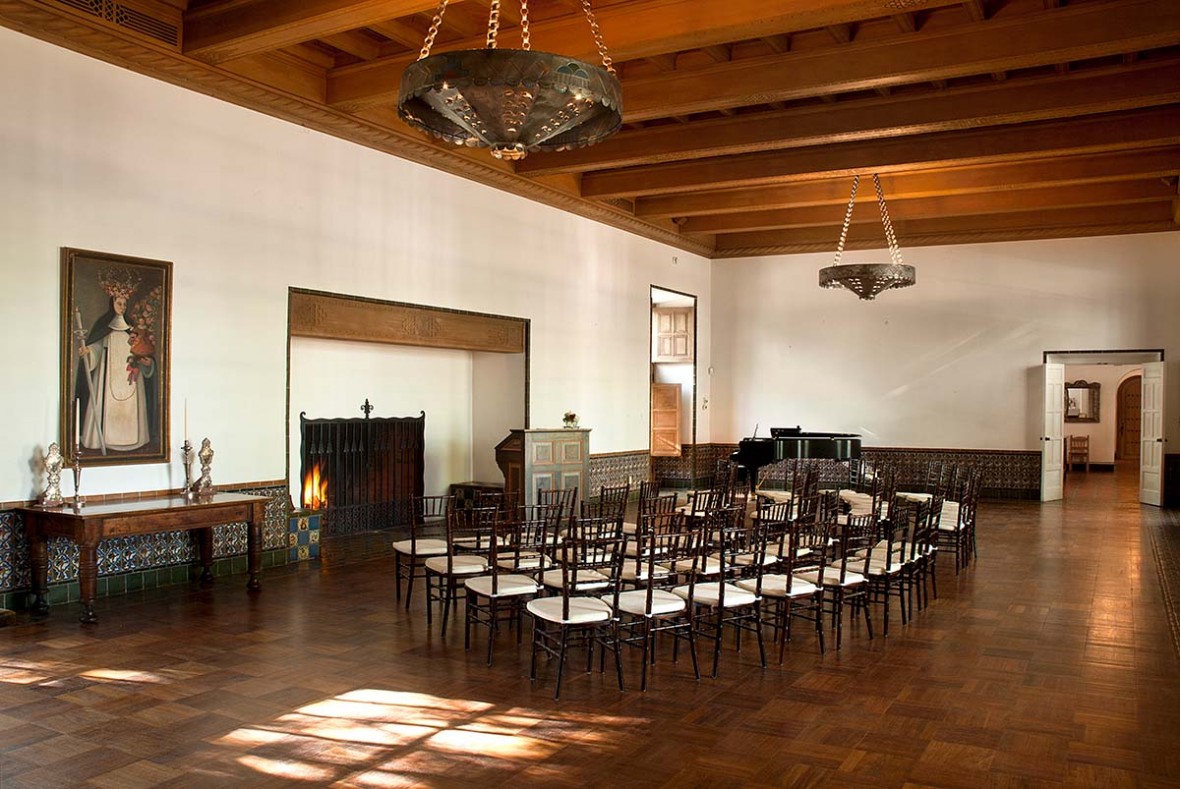 We are thrilled to introduce the Dr. Armin Rembe Lecture Series at La Quinta, occurring monthly beginning on October 20. Named in honor of Dr. Rembe, who passed away this spring, and inspired by his love of Los Poblanos, his curiosity, intelligence and community relations, this series aims to celebrate his legacy by promoting stimulating conversations rooted in the core values and mission of Los Poblanos. The lecture series is also a nod to the rich history of La Quinta Cultural Center of the 1930s and 1940s, when the Simms family held lectures and events that promoted the arts.
As we work to preserve La Quinta as an important architectural landmark, we also aim to emulate its dynamic programming through our own curated events and experiences. Join us for a culturally rich day at La Quinta by joining us for afternoon tea before the evening lecture.
Upcoming Lectures
Reflections on the Los Poblanos Farm with Wes Brittenham
October 20, 2021

For our inaugural lecture, Los Poblanos Director of Horticulture, Wes Brittenham, will illuminate the ideas behind our sustainable farming practices at Los Poblanos, along with discussing Healthy Soil Principles that are foundational for our holistic approach to organic farming.
The Evolution of Los Poblanos Architecture & Landscape with Professor Chris Wilson
November 10, 2021

As the author of Facing Southwest: The Life & Houses of John Gaw Meem, Chris Wilson knows the deep history of Los Poblanos. Learn about the development of Territorial Revival and design principles behind our property expansion.
Gustave Baumann, Holiday Printmaking Traditions
December 8, 2021

Presented by Thomas Leech, co-author of Gustave Baumann and Friends: Artist Cards from Holidays Past, to hear about Baumann's renowned wood-block printmaking skills, whimsical sense of humor and role within the local art community.
Flamenco in Albuquerque, presented with the Cervantes Institute
January 5, 2022

In partnership with the Cervantes Institute, an international non-profit focused on celebrating Spanish language and culture, join us as we dive into the world of Flamenco, complete with a performance.
View more details on the full lecture series on our calendar.