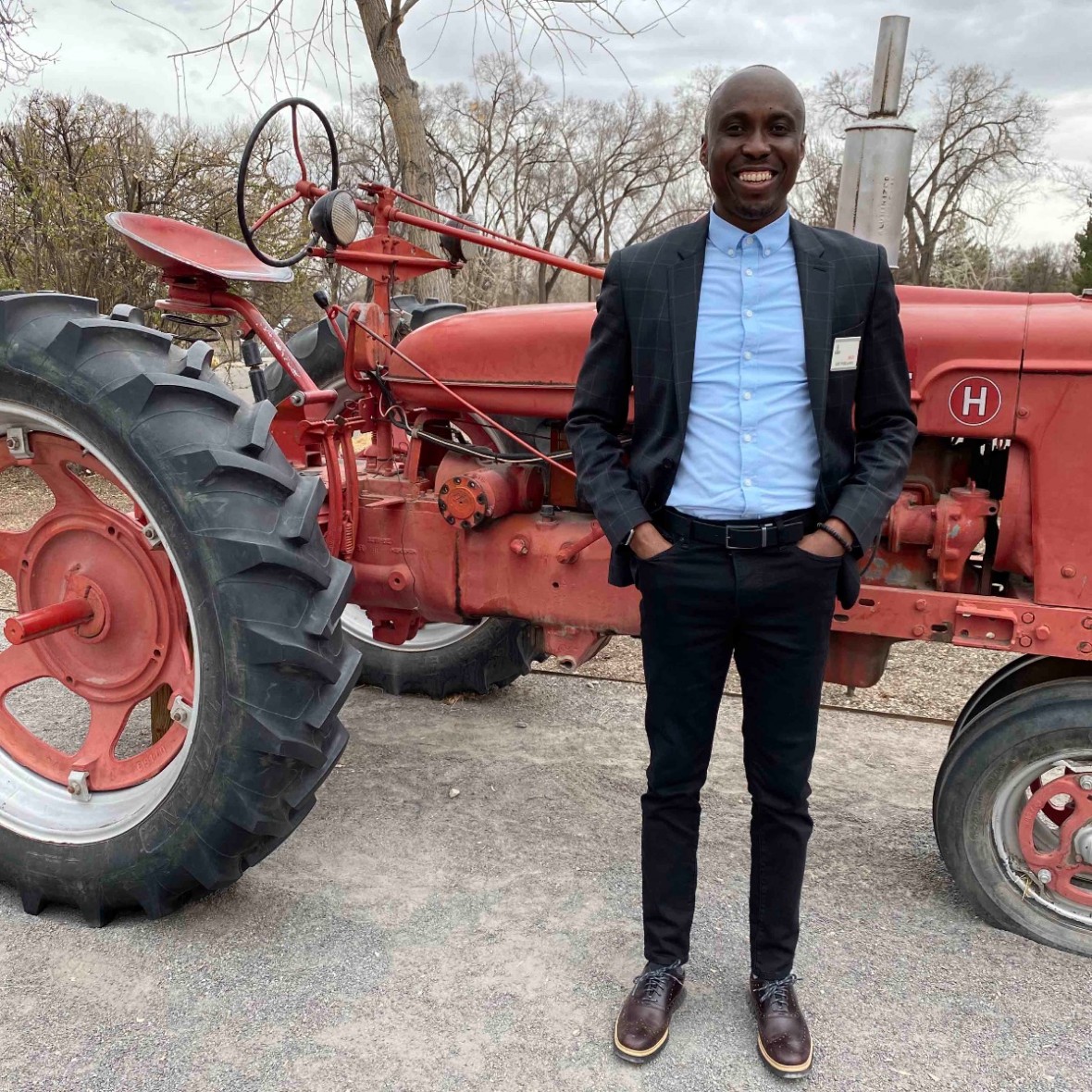 Welcome Our New Rooms Manager, Beo Afantodji
It is our great pleasure to welcome new, dynamic personalities to the farm. With a complex and growing business model, we know that the success of Los Poblanos truly lies in the strength of the team. Searching high and low, we aspire to employ the best in the industry, whether they're coming from down the street or across the country. Today, we're thrilled to introduce Beo Afantodji, our new Rooms Manager, who moved cross-country from New England to join the Los Poblanos family.
Born and raised in West Africa, Lomé, Togo, Beo Afantodji received his master's degree in business administration and management there, and then relocated to Vermont where he fell in love with hospitality. Over a decade, Beo has grown and built his experience in hospitality by working primarily in housekeeping and guest services. Throughout his journey, Beo met his wife, Jamie, and has two wonderful children, Leo and Adi. Beo joins us as Rooms Manager, overseeing all lodging operations and guest services at the Inn.

Beo says, "I came to Los Poblanos in quest of career advancement and better work and life balance, and I can happily say that I am fortunate and proud to be part of this great organization. Everything about Los Poblanos is authentic - the people, the products, the food, the service and the hospitality. In the modern world, it is very difficult to find a business like Los Poblanos that cares so deeply about its community and stays true to its core values."

Beo's passion for hospitality and drive for exceptional and authentic service is what led him to Los Poblanos, and we are thrilled to welcome his energy and excitement to the family. Look out for his smiling face the next time you check in, and join us in welcoming him to New Mexico!