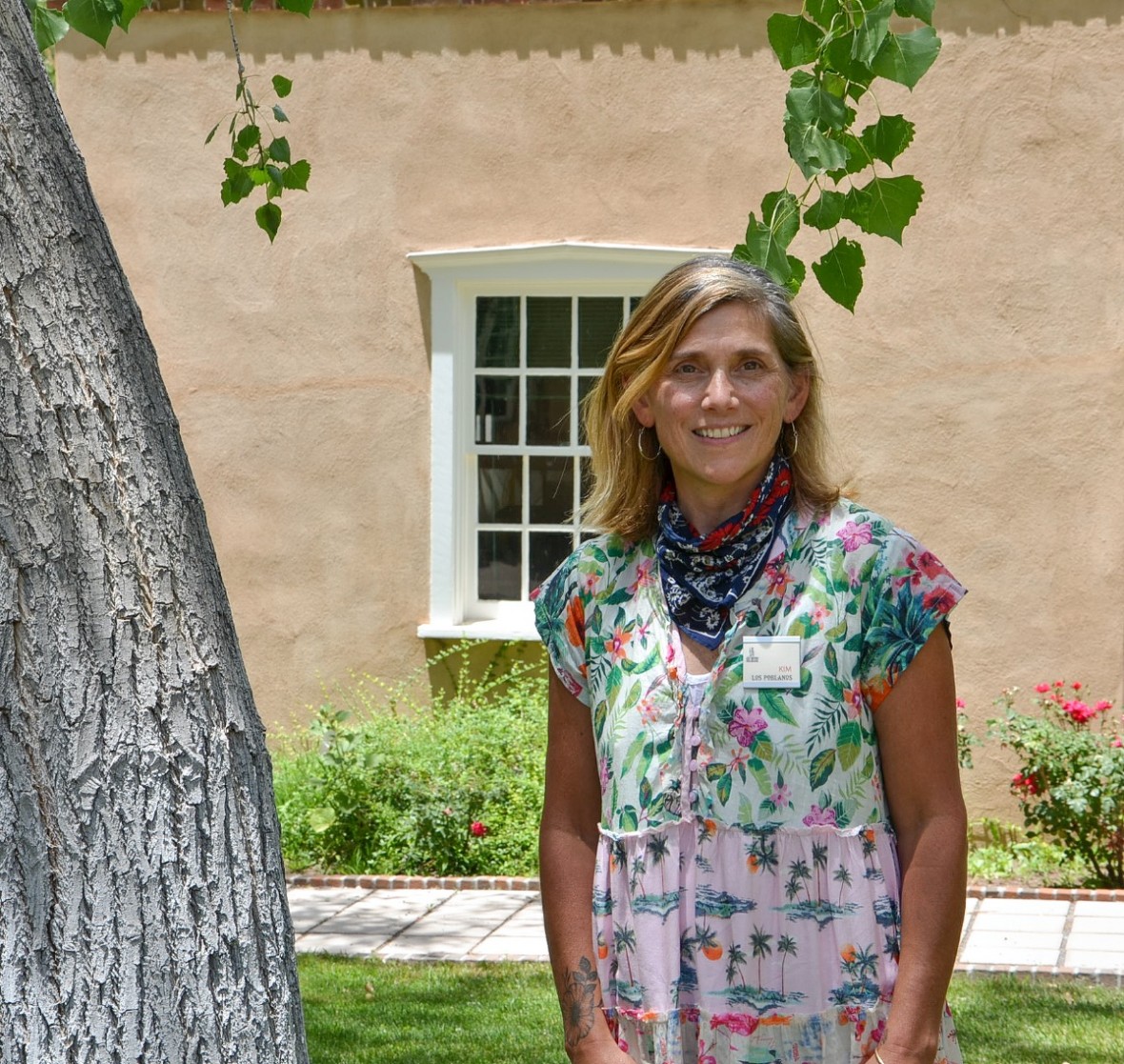 Bienvenidos a Nuevo México, Kim!
We are absolutely thrilled to welcome Kim Vollers and her wonderful family to New Mexico and into the Los Poblanos community. If you've been on the property since May 1st, you've likely seen her as she is constantly on the move and loves meeting guests. As our new Director of Hospitality Operations, Kim oversees lodging, guest services, dining operations, events, programming, grounds maintenance and facilities on our small-but-mighty 25 acre farm. It's a huge job and with over 25 years of hospitality experience, the majority of which was spent at the Woodstock Inn & Resort in Vermont, she is an ideal fit for Los Poblanos.
At Woodstock, Kim oversaw guest services, spa and housekeeping, and was involved with dining and farming operations. Woodstock Inn & Resort was built by Laurance and Mary Rockefeller to help preserve Woodstock's rich hospitality history and maintains a dedication to sustainable farming and environmental stewardship. As you can see, her background is a unique, wonderful fit for Los Poblanos.
Kim fell in love with Los Poblanos during a visit with her family in 2013 and couldn't shake New Mexico from her mind. "From the moment I drove down the tree-lined drive I was hooked," said Kim. "Los Poblanos immediately became my happy place and a place I only dreamed of working for." Deeply interested in food, cooking, gardening and sustainability, she found herself making plans to attend a sustainable food conference in Santa Fe hosted by Edible Communities. As she was making a reservation to stay at Los Poblanos during her visit, she discovered the job posting, and the rest is history. Los Poblanos had been doing a quiet national search for her position, and Kim making plans to come out for a conference related to food and farming was a fortunate stroke of serendipity.

"Los Poblanos is a family with an unmatched dedication to the mission of authenticity, sustainability, excellence and community," said Kim. "I am truly honored to be a part of this team."
With a passion for creating a truly authentic and lasting experience for guests, Kim's expertise and perspective always places our guests first as we explore creative new ways of operating in this climate. As we introduced in-room dining, curbside pick up, new sanitation procedures and more, she has been instrumental in reopening the farm. You'll find her chatting with our farm team and learning about the hundreds of plant varieties on the property, sampling new menu offerings with our award-winning culinary team and greeting everyone with a warm welcome. Kim and her husband Peter have two adult children and they are all serious outdoor enthusiasts with a passion for biking, camping, running and hiking. New Mexico is a giant playground to them and when Kim is not on the farm, she is most likely exploring the endless trail options within a 100 mile radius of Los Poblanos.

We look forward to your next visit to Los Poblanos, and invite you to help us in welcoming Kim to Nuevo México!