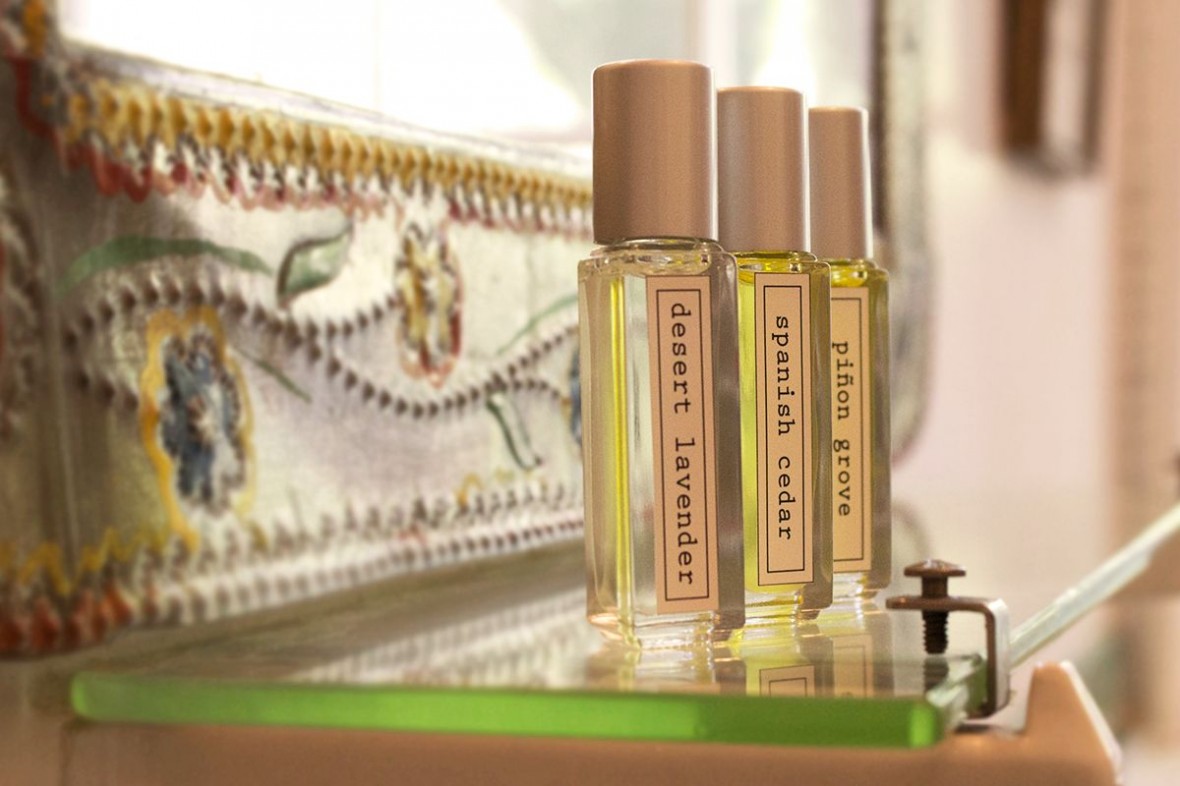 Breathe in the scent of the desert after rain, New Mexican piñon trees or the Los Poblanos lavender fields with our botanical fragrance collection. Each fragrance is made with pure essential oils distilled in small batches from locally sourced botanicals. Add a touch of aromatherapy to your day or give the perfect gift for anyone with a connection to the Land of Enchantment.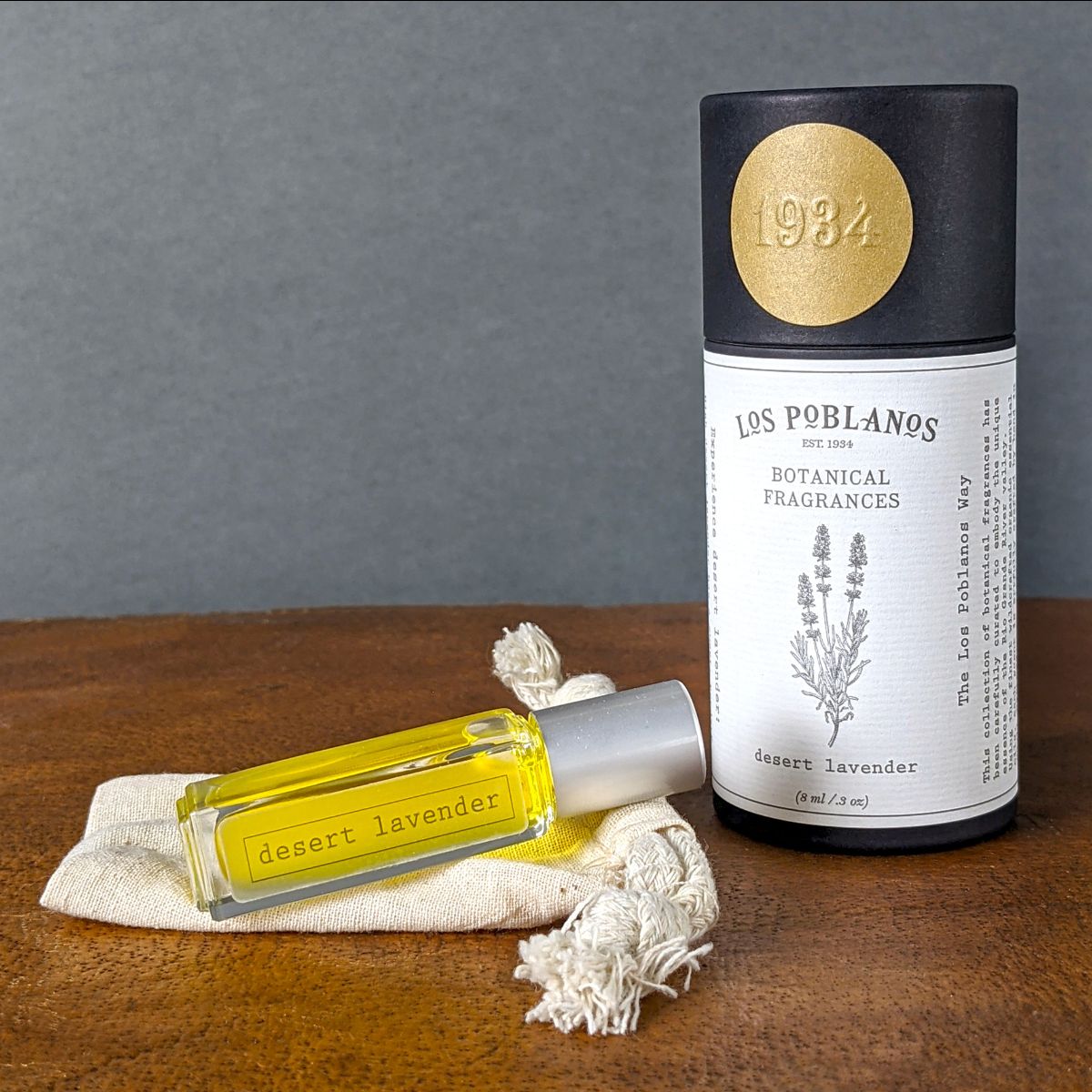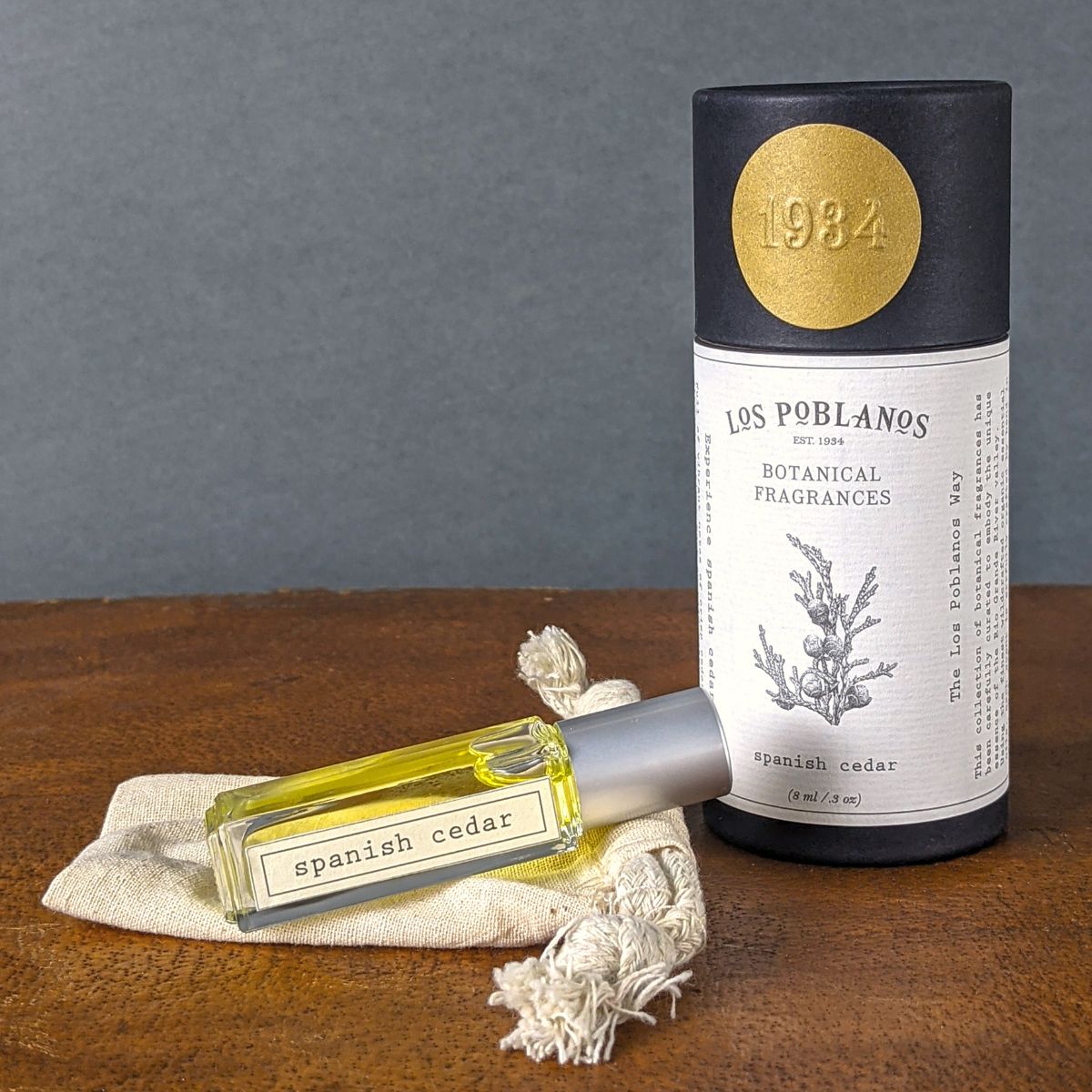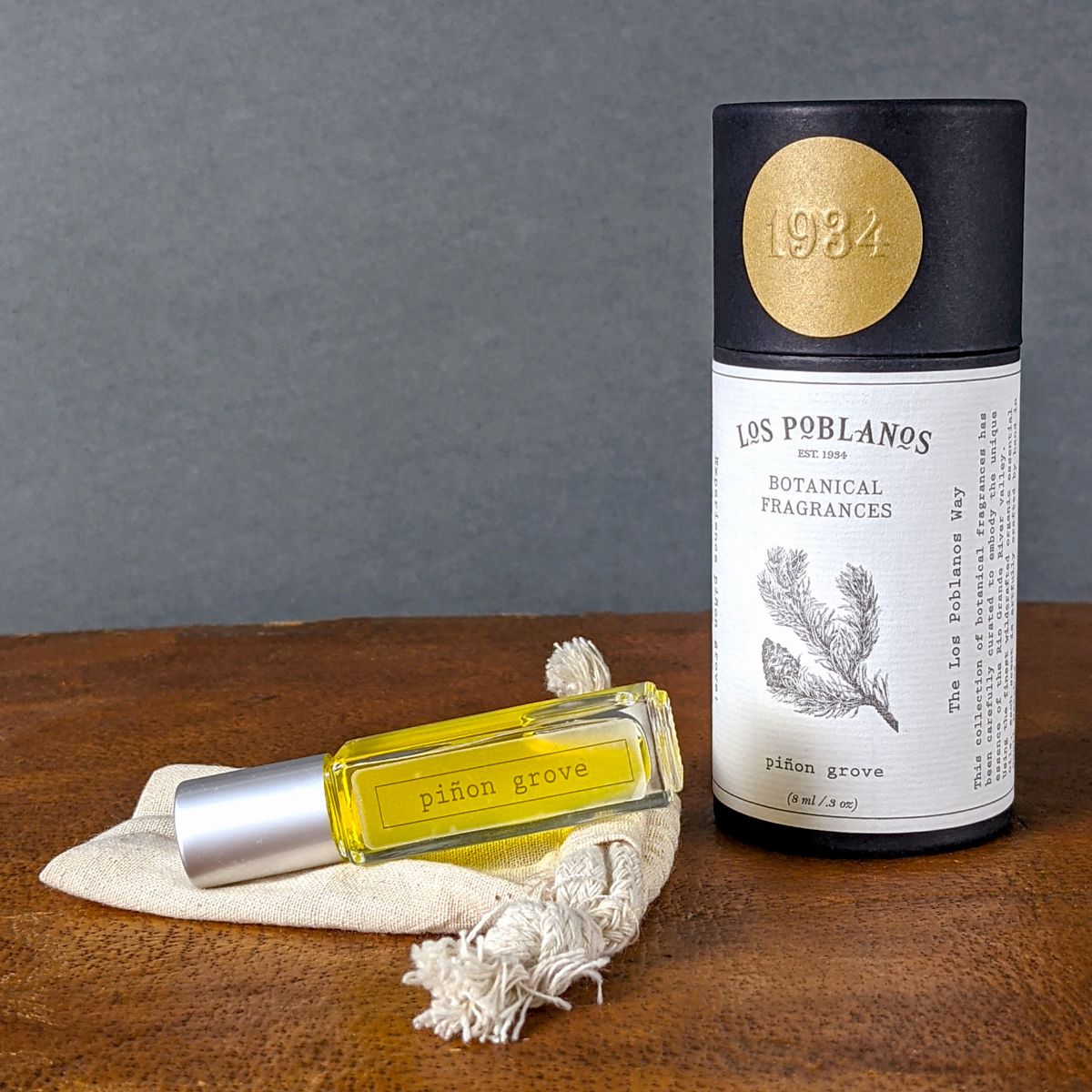 Desert Lavender
Three types of lavender - Grosso, Maillette and Angustifolia - combine for a potent trio with a delicate, layered fragrance. These essential oils are distilled using only the flowers of the lavender to create a slightly sweet, pure scent. Once blended with neutral, all-natural jojoba seed oil, it becomes our Desert Lavender Botanical Fragrance.
Spanish Cedar
Like the Sandia Mountains after a rainstorm, our Spanish Cedar Botanical Fragrance evokes the essence of New Mexico, from vibrant notes of crisp cedar to aromatic florals. It is made with a blend of pure essential oils distilled from native plants including fir, spruce, piñon and cedar trees, as well as fruity verbena and earthy sage.
Piñon Grove
Native to New Mexican forests, the piñon tree provides three distinct components for our Piñon Grove Botanical Fragrance: twigs, pinecones and tree resin. When distilled together, the resulting essential oil has a sweet, round scent. The natural aromatherapy properties found in piñon help to engage the mind and relax the body with an elegant, woodsy fragrance.
---
About our process

Our botanical fragrance collection was developed in close collaboration with the talented Christa J. Obuchowski, a traditional naturopath, botanical perfumer, distiller and educator based in New Mexico. Christa was introduced to plants at a young age, helping her grandfather make plant medicines, macerations and tinctures in Germany. She went on to study aromatherapy and plant medicine with leading authorities in the field. Christa has been a biodynamic gardener, studied with Mayan healers in Belize, and currently travels the world researching plants and incense. For the last twenty years, she has devoted herself to the art and science of blending plant extracts and healing with scent. Christa teaches classes on plant medicine, the art of perfume making and self-care, and facilitates health retreats around the world including New Mexico, Hawaii and Nepal. Stay tuned for opportunities to learn with Christa at Los Poblanos in the future!