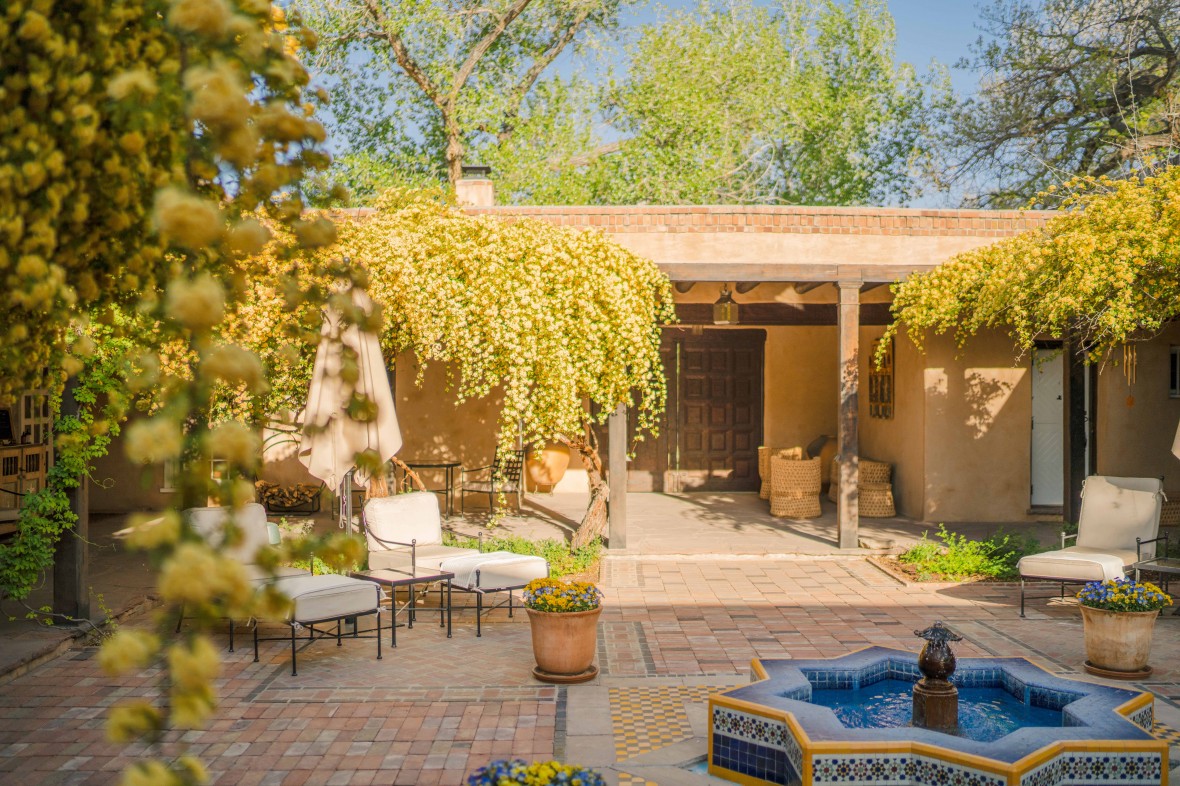 With longer days and our fields turning purple with lavender, it's time to prepare your skin for summer. As our daily routines shift with the changing weather, our skincare routines should do the same. Seasonal treatments at the Hacienda Spa change every few months and are thoughtfully crafted with our climate and seasonal habits in mind.
Our summer seasonal facial is loaded with antioxidants to defend and heal the skin during extended exposure to the sun. We use specially formulated products to increase circulation and give your skin a fresh rosy glow including luxurious facial massage with Los Poblanos Organic Skincare Oil to lock in hydration. The seasonal summer poultice massage features Los Poblanos lavender, chamomile, calendula and peppermint to soothe and refresh.
Photo credit Wes Walker @southwes

Spa Wellness Night | August 8, 2022
Our August Wellness Night will introduce you to our steam distillation with a live distillation lead by Brandilyn Fagan, Licensed Esthetician and Director of Sales. Learn more about the history of our signature hydrosols and how they are experienced at the Hacienda Spa.
Spa Patio Saturdays | June - August
Join us on the spa patio every Saturday June through August from 11am to 2pm to learn more about our spa and wellness offerings. Enjoy light refreshments and sample our signature retail products.
Wellness Yurt Classes
We offer regular meditation and yoga classes to restore both body and mind in our Wellness Yurt. Allow our serene property to provide a peaceful backdrop as you are guided through a wellness practice.
Our Favorite Products for Summer
Before opening the Hacienda Spa, our team went to great lengths to thoughtfully select skincare lines that are botanically based and would combat the stresses of our high desert environment. Along with our own artisan lavender line, we're proud to use Sorella Apothecary and EmerginC Organics in our spa treatments. A few of our favorite summer products are featured below. To shop these products and more, visit the Hacienda Spa, open daily. If you're not local, we'd be happy to ship products to you - simply call the Spa at (505) 308-3453 for assistance.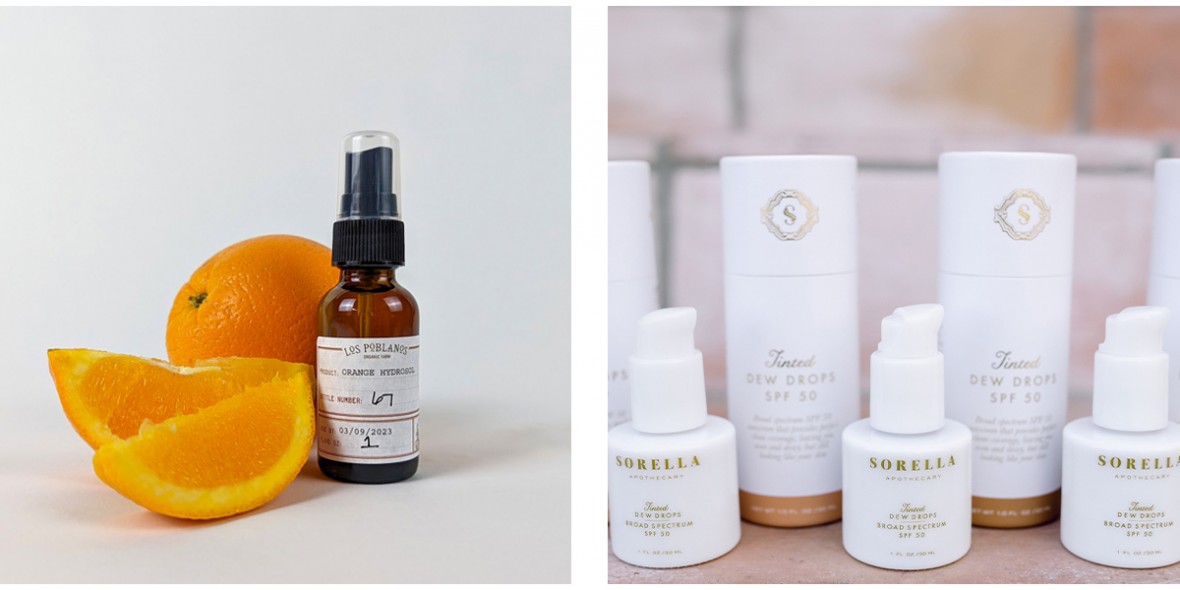 LP Limited Edition Orange Hydrosol
Orange (Citrus X Sinensis) Hydrosol has a bright sweet aroma. It has historically been used to brighten, soothe and detoxify the skin. Orange has also been used to invigorate the senses and to uplift one's mood. Mist your skin before moisturizing or applying serums. Or for exfoliation benefits, spray on a cotton round and wipe face instead of misting.
Sorella Dew Drops
Skip the filter with this tinted, broad spectrum SPF 50 that provides the perfect light to medium coverage. It is filled with hydrating squalane and powerful antioxidants including green tea to provide extra protection from the elements. Our Summer Facial concludes with a light application of the Sorella Dew Drops to protect you from the summer sun and give you a beautiful glow.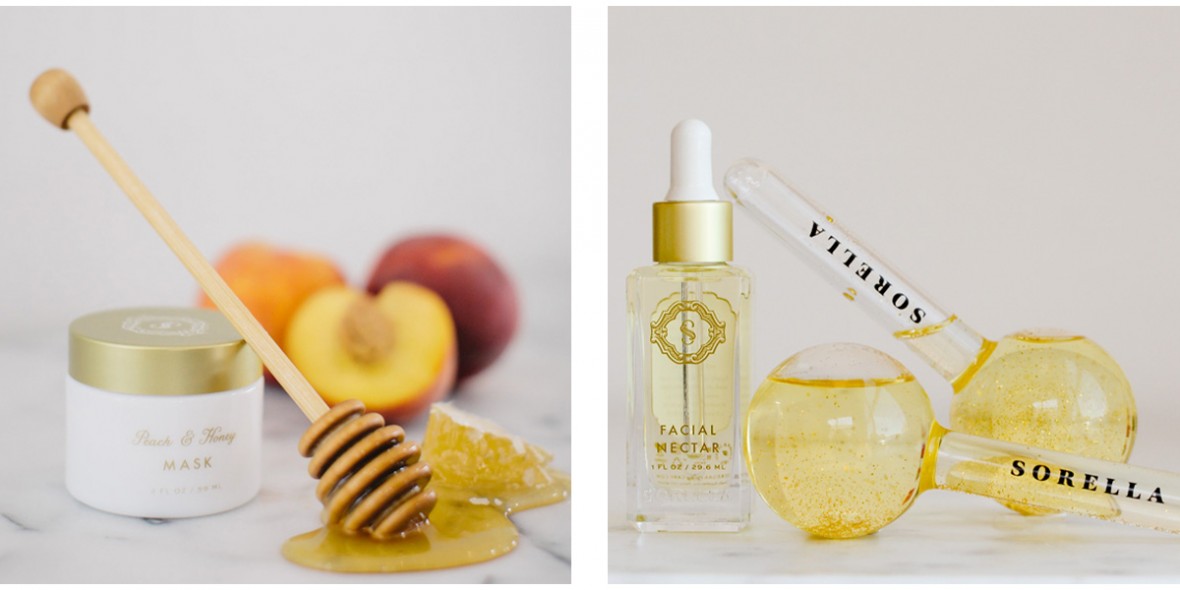 Sorella Peach & Honey Mask
Peaches tighten pores and brighten skin while honey plumps, nourishes and hydrates. This mask instantly firms with skin-regenerating ingredients that leave you looking and feeling refreshed. As part of our summer facial, it's easy to see why this is a favorite among our talented estheticians.
Sorella Glacier Ice Globes
Cool and calm your skin this summer with Sorella's soothing Glacier Ice Globes. Take the spa experience home to reduce inflammation, under eye puffiness and redness while feeling relaxed and revitalized. Find relief from sinus pressure and headaches while stimulating circulation and firming your skin.
Extend your Spa Experience
With luxurious lounges at the Hacienda Spa and daily yoga classes in our Wellness Yurt, it's easy to spend hours slowing down and soaking up the serenity. For an even more restorative time on the farm, extend your visit with our Spa Room Package and indulge with a one-night stay at the Inn, $100 credit at the Hacienda Spa, complimentary daily wellness classes and brunch for two at Campo. You will be amazed at how much renewal even one night away can provide.