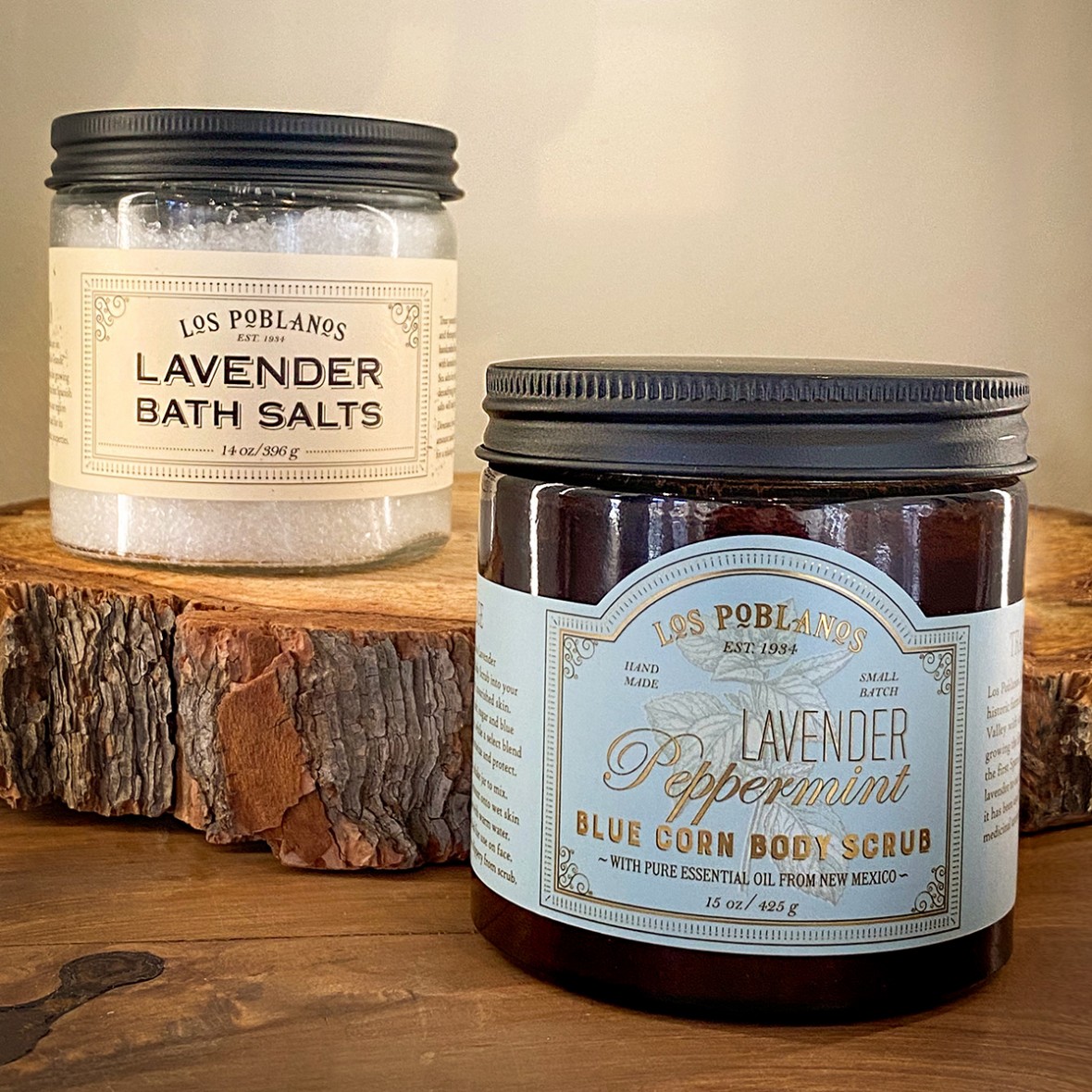 Shop for your Sweetie with Free Shipping on Orders of $75 or More
It's the first day of February and before we know it, Valentine's Day will be upon us. Whether your loved ones are near or far, we have a delightful assortment of gifts to pick up in the Farm Shop or order online and ship. To make gifting a little easier, we're offering free standard shipping on orders of $75 or more through tomorrow, February 2, 2022.
Salts and Scrubs
We're delighted to introduce our Lavender Peppermint Blue Corn Body Scrub. Originally developed for our Hacienda Spa, this luxurious scrub quickly became a favorite product among therapists and spa guests alike. Our unique blend of sugar, salt and blue corn work together as a gentle yet effective exfoliant, leaving skin soft and nourished. While blue corn may seem an unusual ingredient to find in a body scrub, it's an important ingredient in the Southwest that was originally planted by the Hopi tribe and has grown in New Mexico for centuries. Blue corn is known to be anti-inflammatory and is an antioxidant, and will gently slough off dry skin. This scrub also provides an aromatherapeutic experience with calming organic, farm-grown lavender and uplifting, energizing peppermint essential oils.

In creating this new scrub, we decided it was time to upgrade our Lavender Bath Salts. Although the formula has not changed, we are now offering our bath salts in a 14-ounce glass jar, with an average of three baths per jar instead of just one.

Relax & Restore Crate

A stunning and abundant presentation of many of our apothecary favorites.
Lavender Simple Syrup

The sweetest addition to a seltzer water, latte or their favorite cocktail.
Chocolate de Nuevo Mexico

An indulgent and undeniably sweet addition to morning coffee or milk.

Botanical Candles

Hand-poured using natural soy wax blended with essential oils, our Botanical Candles now come in a votive size, too.
La Rosa Bar Soap

Delicately fragranced with petals from our historic Greely Garden.
Botanical Fragrances

With three pure fragrances to choose from, there's a perfect scent for everyone.