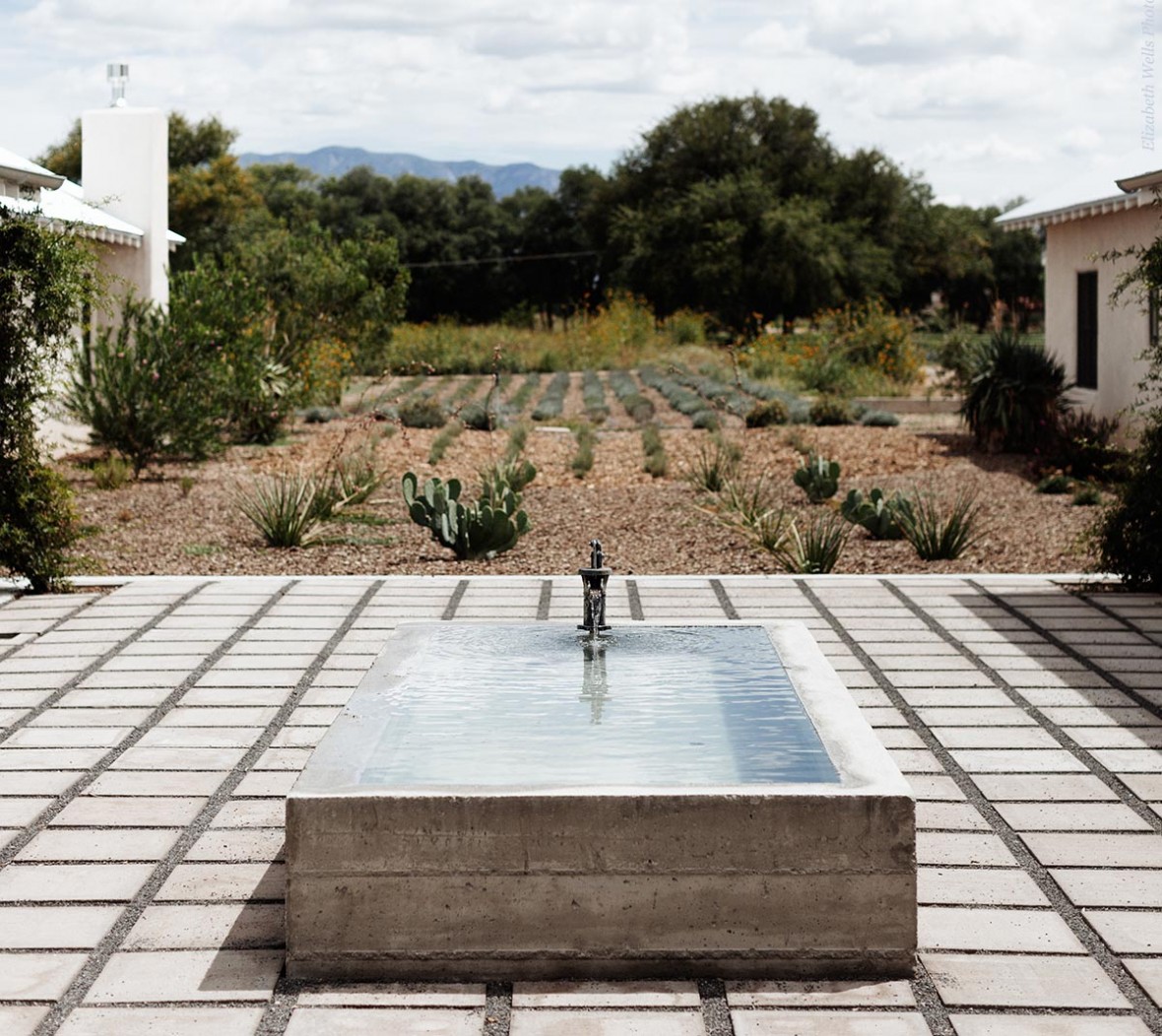 It's hard to believe we are halfway through this year already, and it's time to get a vacation on the calendar before any more time slips away. If you've been considering a visit to the farm, don't let any more time go by before booking your escape. Late August and early September are the perfect times to sneak in a trip as the weather is still warm and it still feels like summer here in the North Valley. Read on for our favorite ways to spend a few summer days on the farm.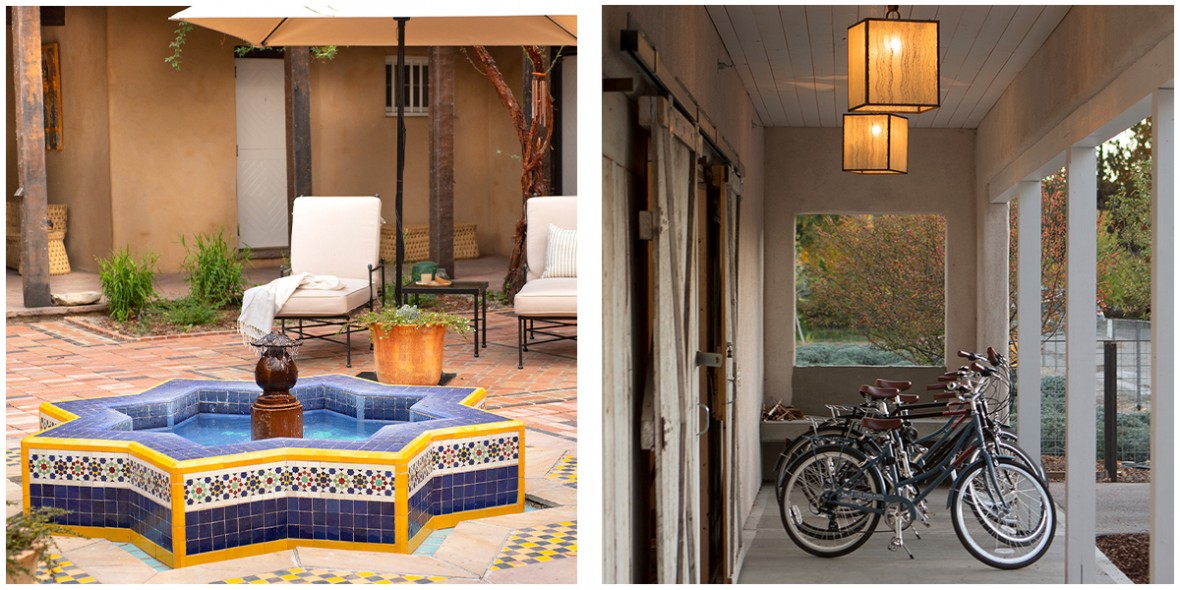 Relax at the Spa
Welcome a profound sense of well-being and experience true relaxation with treatments from the Hacienda Spa. Informed by the elements of nature, the unique treatments and elegant space work harmoniously to provide the ultimate immersive experience that is both relaxing and rejuvenating.

View Hacienda Spa Treatments
Bikes & Birdwatching
Borrow a cruiser bicycle and explore our beautiful North Valley neighborhood or cruise for miles along the paved Bosque Trail along the Rio Grande's cottonwood bosque. Slow down with a nature walk and birdwatching along the acequias and Los Poblanos Open Space, right across the street.

View Additional Amenities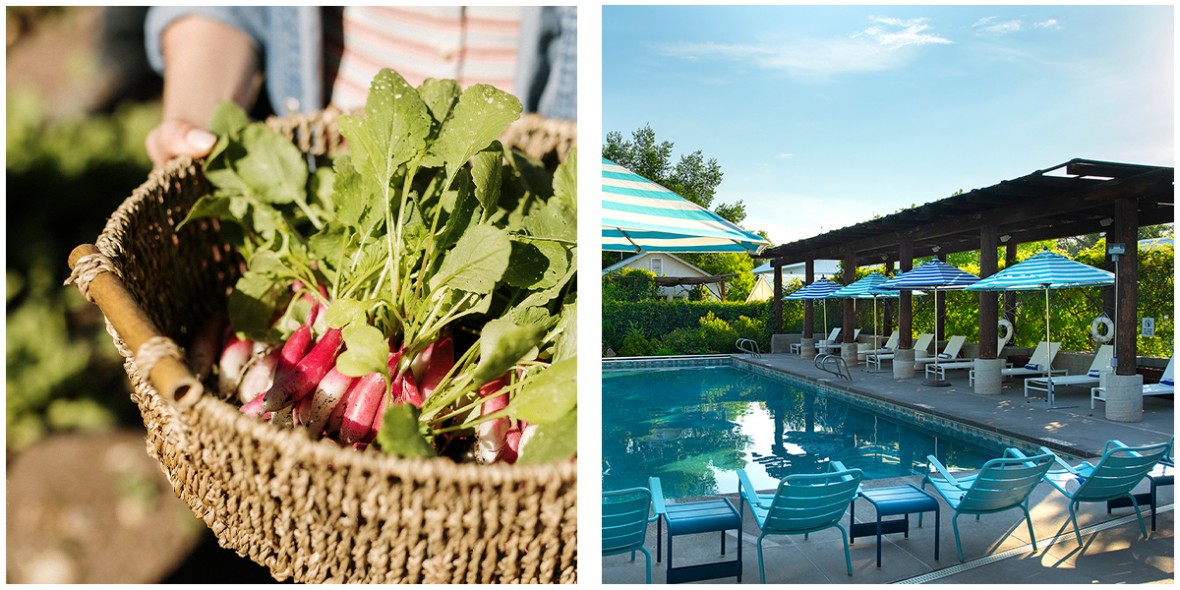 Experience the Harvest
Our farm's harvest provides lavender for our artisan products and plenty of vegetables for our Farm Foods collection, both available at the Farm Shop. During harvest season, lodging guests can even experience bites of freshly harvested vegetables with our Tuesday afternoon Farm Harvest Tasting.
Lounge by the Pool
Grab a book from the Farm Shop and spend a lazy morning or afternoon lounging in the shade by our outdoor, heated saltwater pool, located inside the Barn Commons complex. Need a little more activity before you kick back? No problem, our fitness center is conveniently located right next door.
Tours & Tea
With a variety of tours and our unmatched Afternoon Tea experience, our calendar is packed with exciting opportunities to experience Los Poblanos. Make sure to check out what's going on before you book your trip to ensure an unforgettable visit.

View the Calendar
Indulge at Campo
Our Rio Grande Valley Cuisine is rooted in seasonal, organic ingredients from our own farm harvest as well as provisions sourced from longstanding relationships with local farmers and herdsmen. Join us daily for brunch, dinner and bar service overlooking our farm fields and gardens.

View Dining Experiences