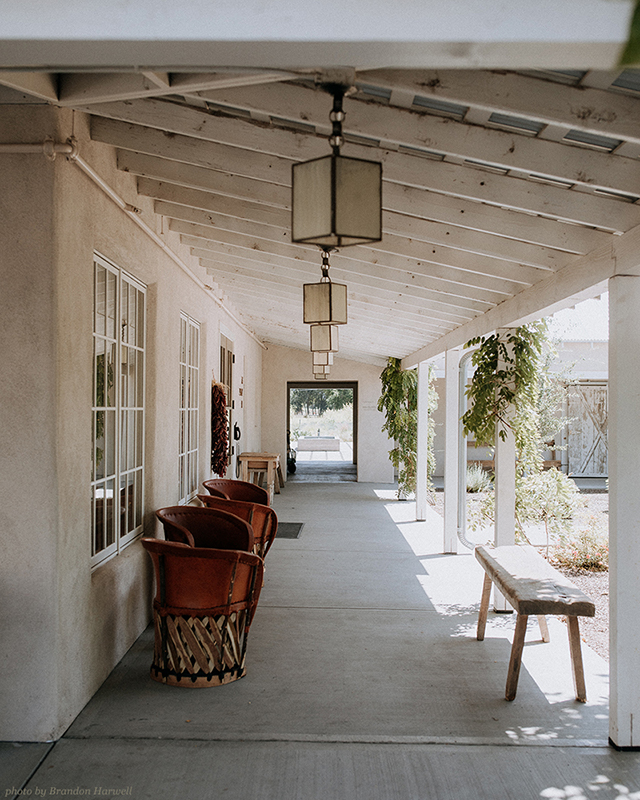 Escape to the North Valley and spend time relaxing on the farm and getting back to nature. Call the Inn directly at 505-344-9297 to book your getaway and we'll help you create the perfect itinerary for a lovely and memorable experience.

Day 1
After checking in, head over to Bar Campo for a complimentary arrival cocktail. Relax on the bar patio or around the fire pit, take a look at our Event Calendar and attend a dining event or join an Art and Architecture tour. Move into the dining room and enjoy the award-winning Rio Grande Valley Cuisine at Campo, rooted in ingredients from our own harvestand many local farms. Take in the stars as you head to your room.
Day 2
With an innovative, seasonal menu, you'll want to start the day with breakfast at Campo. Take a stroll through the Farm Shop, where you'll find our line of lavender products, Farm Foods and many locally sourced treasures. Grab a picnic lunch from the shop and play a game of bocce, pétanque or corn hole. After an afternoon nap or dip in our salt water pool, indulge with the Chef's Tablefor an unforgettable eight-course meal.
Day 3
With organic Coyuchi linens, operable windows and our organic lavender amenities, guests say they sleep better here than anywhere else. Wake up refreshed, borrow a bike and explore local trails that will take to you the Rio Grande River. After breakfast, enjoy a relaxing morning in the Sala Grande or take a slow walk around the property. Pick up a picnic lunch from the Farm Shop as you head out to explore more of our beautiful state.
Easter on the farm
Book a stay over Easter weekend and and enjoy afternoon picnics and egg hunts on the East Lawn. Make reservations for Sunday brunch at Campo and keep an eye out for animals on the farm. Several geese have been spotted around the property and we're expecting to see many goslings as the weather warms!