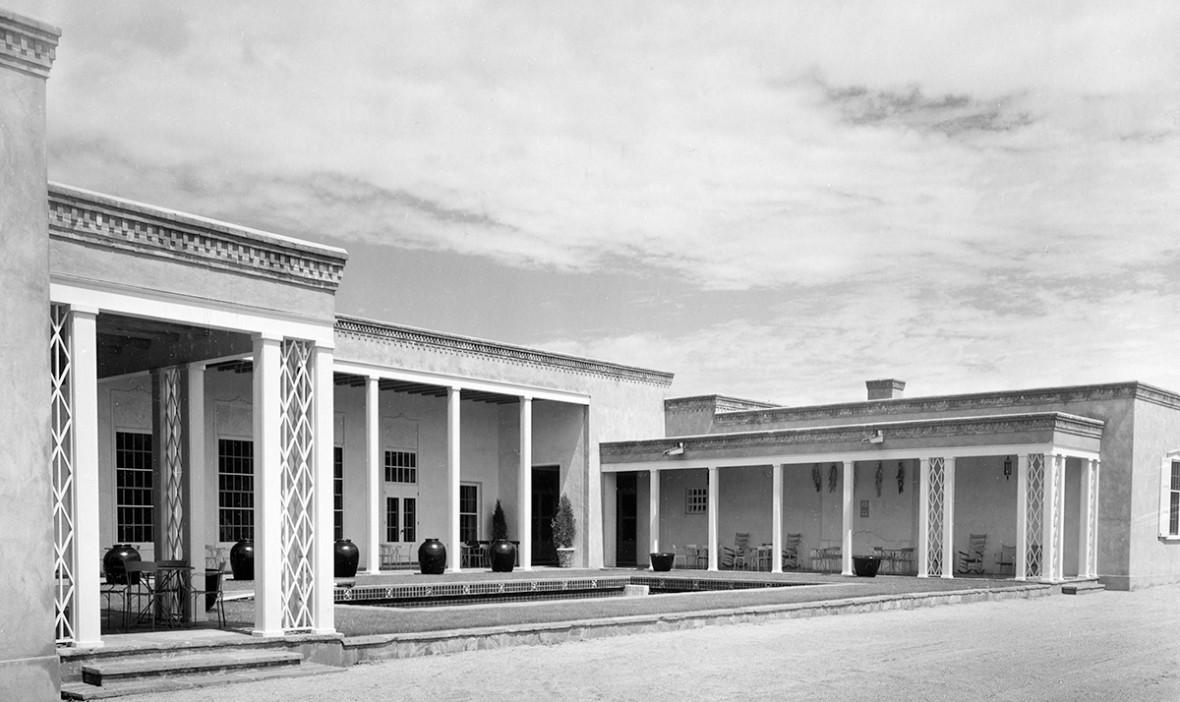 Spring is in full swing with exciting opportunities to dine, learn, relax and experience Los Poblanos. Visit our Events Calendar for a complete listing.
Upcoming Events

1934 Dinner in La Quinta Grand Ballroom | April 29, 2022
Step back in time to 1934, when La Quinta was designed by John Gaw Meem and Los Poblanos was a thriving ranch owned by Ruth and Albert Simms. This dinner will be a unique culinary and cultural experience rooted in LP history. We'll kick off the evening in style with classic cocktails enjoyed in the historic La Quinta Library, followed by a formal dinner in the Grand Ballroom. This multi-course, wine-paired dining experience will be inspired by vintage 1930s menus infused with a distinctly Rio Grande Valley Cuisine flair, and will conclude with dessert paired with a very special port from the year 1934. Dinner guests are eligible for special rates at the inn for the fully immersive Los Poblanos experience.
Spa Wellness Night | April 12, 2022
Don't miss a special Spa Wellness Night where we'll be in conversation with our partners at Sorella Apothecary. Tour the Hacienda Spa, enjoy a skincare consultation and a mini treatment from our expert estheticians and indulge with light hors d'oeuvres from the Campo kitchen.
Mother's Day Tea | May 8, 2022
Celebrate Mother's Day at Los Poblanos with a magnificent tea service and an immersive guided experience around the property. Enjoy lovely organic teas from Taos' small-batch, handcrafted tea company, tea.o.graphy, and a sweet and savory menu prepared by Campo's award-winning culinary team.
Dr. Armin Rembe Lecture Series at La Quinta
Join us in celebrating the legacy of Dr. Armin Rembe by engaging in stimulating conversations rooted in Los Poblanos' mission and core values. The series honors the rich history of La Quinta Cultural Center of the 1930s and 1940s, when the Simms family held lectures and events to promote the arts.

Wednesday, April 13, 5:30 - 6:30 pm
An Evening with Lone Piñon

Wednesday, May 11, 5:30 - 6:30 pm
The Gardens of Los Poblanos, Past and Present with Judith Phillips