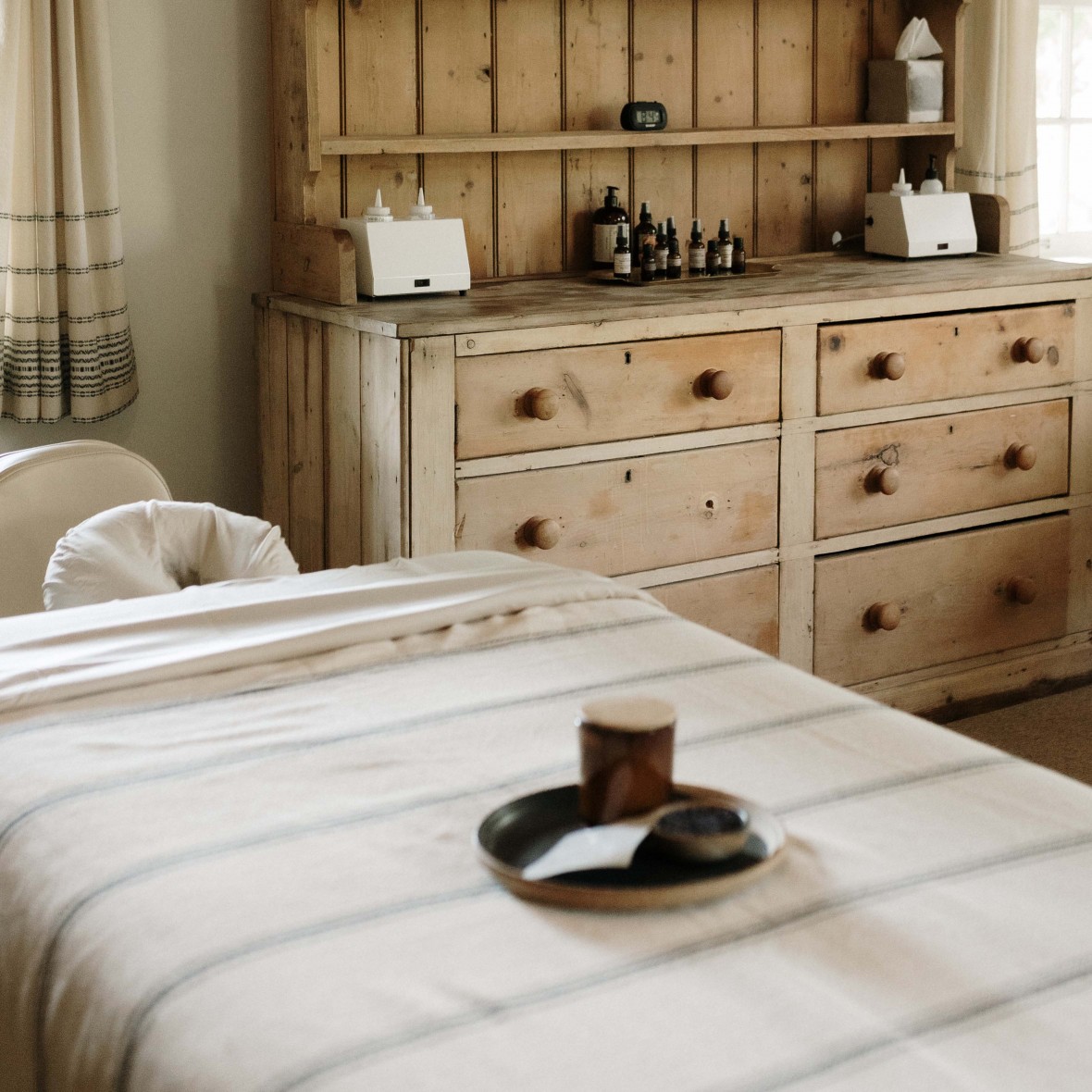 As we settle into winter, our daily routines adapt to the daylight hours and we shift our self-care and skincare routines to align with the season. Whether you are searching for the perfect last-minute gift, planning your recovery from a busy holiday season or looking forward to a reset for the new year, the Hacienda Spa awaits. View our treatment menu, seasonal specials and wellness offerings to plan the ultimate luxurious experience.
---
Seasonal specials and packages
Schedule a seasonal facial designed to hydrate and heal winter skin or immerse yourself with a Restorative Lavender Experience to calm and soothe tense muscles and dry skin. The Valentines Hacienda Massage is a perfect way to connect with your loved one this special season. Move into a new year with the Reflect and Renew package that includes guided yoga in the Wellness Yurt. If you are a New Mexico resident, schedule your treatments for a Tuesday or Wednesday to receive 20% off.
---
Our favorite products for winter
Just in time for last-minute gifts or a re-boot to your winter skincare routine, our skilled estheticians and massage therapists have some great recommendations. Visit the Hacienda Spa retail space at Los Poblanos or find select products online.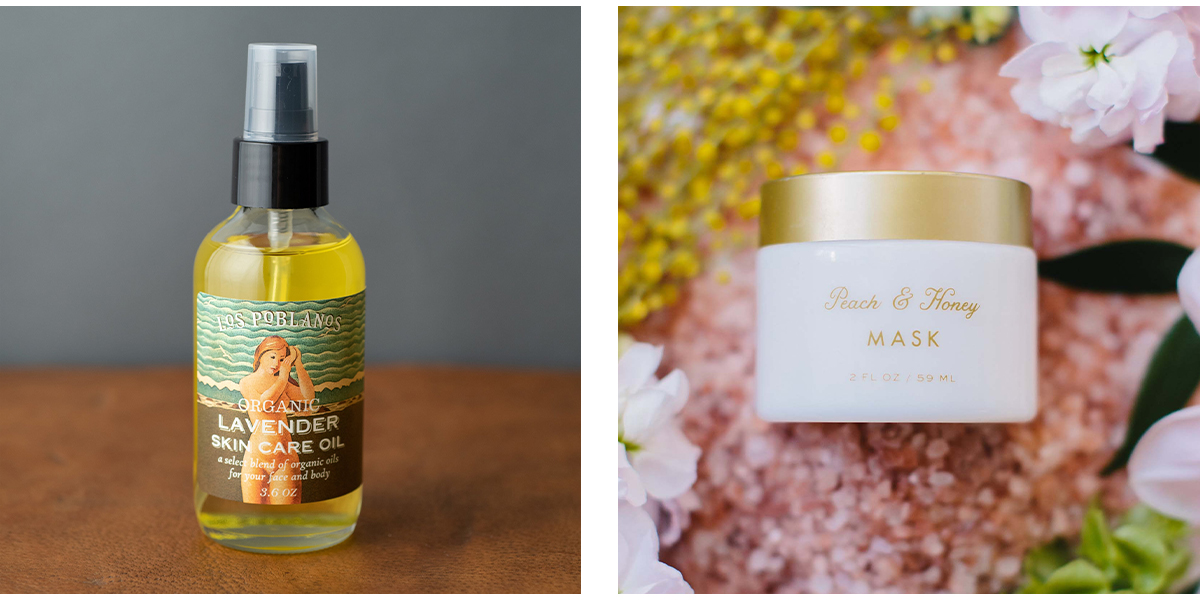 LP Lavender Skincare Oil
As our farmers know all too well, dry air can wreak havoc on our skin. This blend of five organic oils deeply restores, hydrates and protects all skin types. With a formula that's delicate enough for the face and body, Lavender Skin Care Oil is incorporated into every treatment at the Hacienda Spa.
Peach & Honey Mask by Sorella
Peaches tighten pores and brighten skin while honey plumps, nourishes and hydrates. This mask instantly firms with skin-regenerating ingredients that leave you looking and feeling refreshed. Available in the Hacienda Spa retail shop.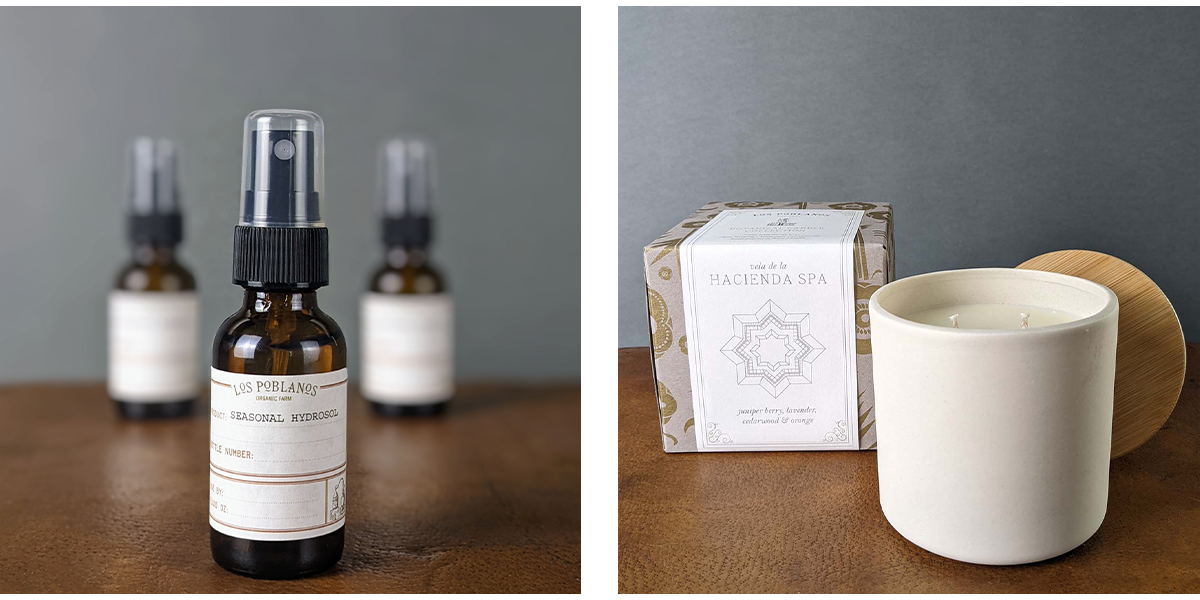 Pine Tree Hydrosol
Our farm team grows and harvests botanicals year-round and distills their essential oil and hydrosol for the kitchen, spa and our artisan products. Christmas Tree Pine Hydrosol is a pure plant water with a fresh, slightly sweet, woodsy aroma. This limited edition seasonal hydrosol lends a luminous holiday glow in our seasonal spa treatments.
Hacienda Spa Candle
Transport yourself to the Hacienda Spa with this calming signature scent. Notes of soothing lavender, refreshing cedarwood and lively orange make even the busiest day more serene. Our candles are hand-poured using natural soy wax blended with essential oils.
---