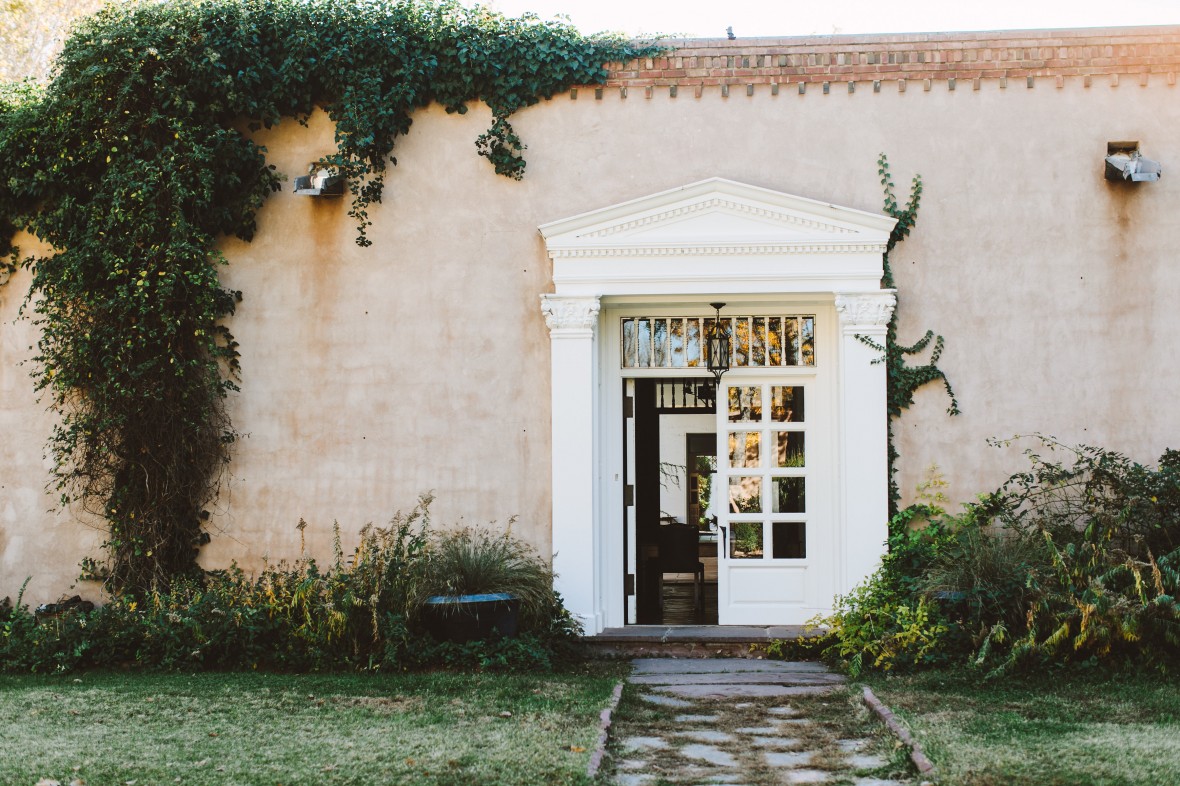 November is a beautiful month at Los Poblanos, and La Quinta is the perfect setting to gather for an elegant long table dinner, celebrate the history and architecture of Santa Fe's renowned La Fonda on the Plaza (and architect John Gaw Meem's birthday), or enjoy hand-crafted tea with friends and family accompanied by live classical guitar. We hope to see you at one of our upcoming events this fall.
---
Long Table Dinner with Guest Chef John Brand | Thursday, November 3 at 6 pm
Join us for a special long table dinner in the La Quinta Ballroom celebrating our ongoing partnership with the award-winning luxury hotel, Hotel Emma in San Antonio. This event brings together the Los Poblanos team and Chef John Brand, for an evening of dynamic culinary collaboration and seasonal flavors.
La Fonda's Centennial and the Legacy of John Gaw Meem | Wednesday, November 30 at 5:30 pm
As part of the Dr. Armin Rembe Lecture Series, we are celebrating La Fonda on the Plaza's centennial anniversary and our shared New Mexico history. Edward Pulsifer, Director of Sales and Hotel Historian at La Fonda will speak on the hotel's renowned architects and history from the Fred Harvey era to an intriguing Manhattan Project connection.
Afternoon Tea at La Quinta | Wednesday and Sunday afternoons
Hosted in John Gaw Meem's architectural masterpiece, enjoy a selection of small-batch, handcrafted teas and our seasonally-driven take on a traditional afternoon tea menu. Wednesday afternoon teas through November feature classical guitarist Dan Golden.
---