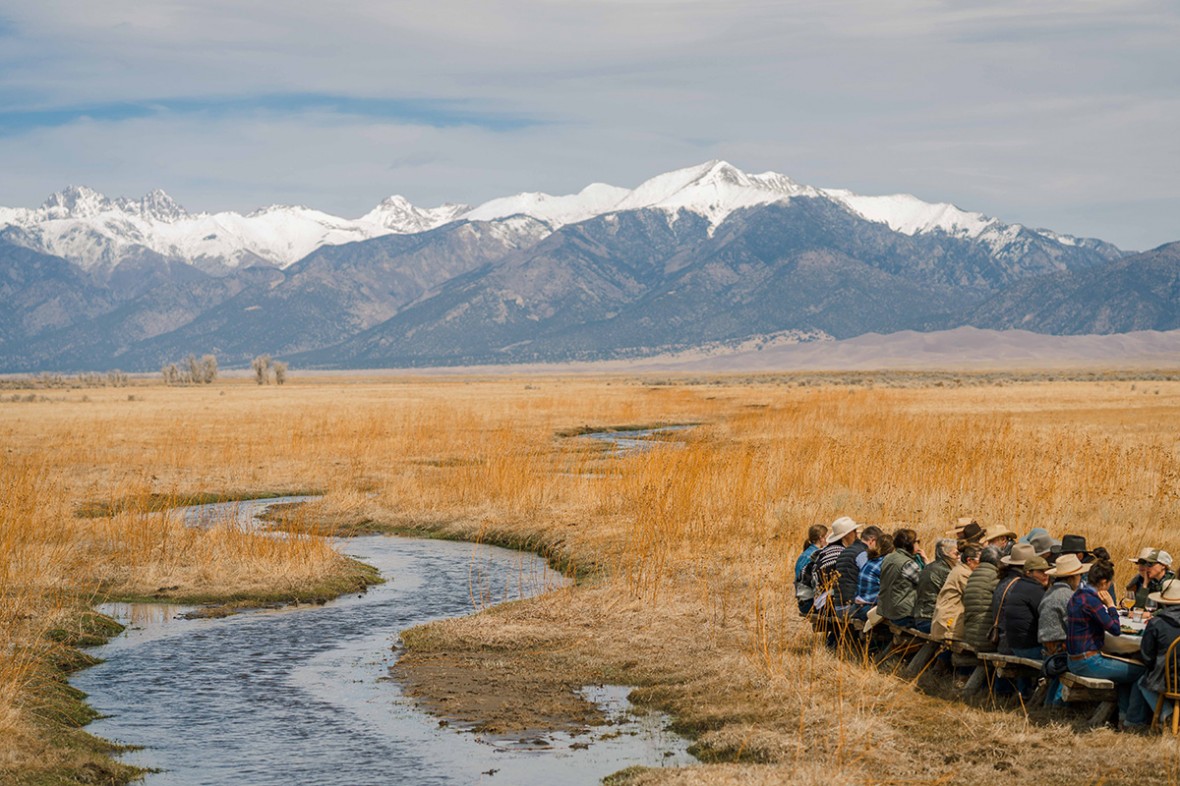 We are excited to announce our collaboration with Ranchlands, an agricultural business focused on the conservation of ranch lands in Southern Colorado that incorporates hospitality, craftsmanship, consulting and ecotourism initiatives. Our two properties share many of the same values around regenerative farming and supporting the local food economy. The team from Zapata Ranch will be visiting Los Poblanos for a conversation on Sustainable Ranching and Land Conservation on August 10th as part of our Dr. Armin Rembe Lecture Series, and a Dinner with Guest Chef Ivan Guillen on August 12th.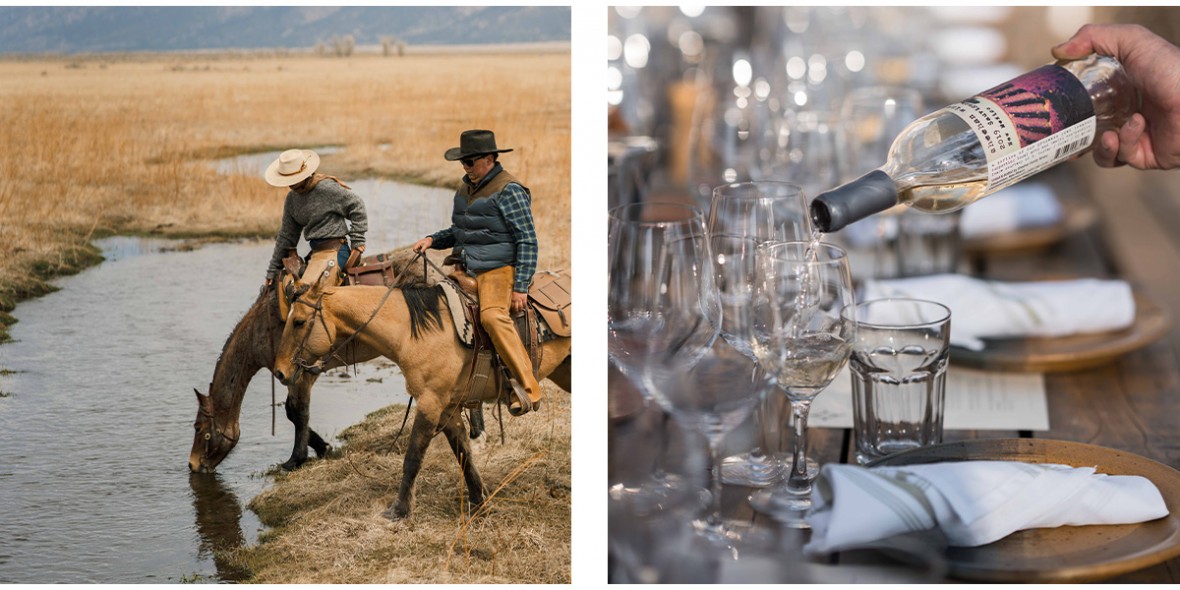 Dr. Armin Rembe Lecture Series: Sustainable Ranching and Land Conservation | August 10, 2022
Join a group of like-minded farmers, ranchers and chefs from Zapata Ranch and Los Poblanos for a lively discussion around sustainability, land conservation and the impact of our culinary choices. Zapata Ranch will have a selection of their hand-crafted leather goods available for purchase.
Dinner with Guest Chef Ivan Guillen |. August 12, 2022
Chef Ivan Guillen and the team from Zapata Ranch have collaborated with the Campo culinary team to create an extraordinary dining experience capturing the essence of two unique locales within the extended Rio Grande Valley. The menu features the freshest organic ingredients harvested directly from the Los Poblanos farm in the peak of the summer season. Chef Ivan will showcase the very best of Ranchlands beef – sourced from ranch-raised, grass-fed and finished cattle from the Ranchlands herds. We invite you to join us for this memorable evening and enjoy lively conversation in a beautiful al fresco setting at La Quinta.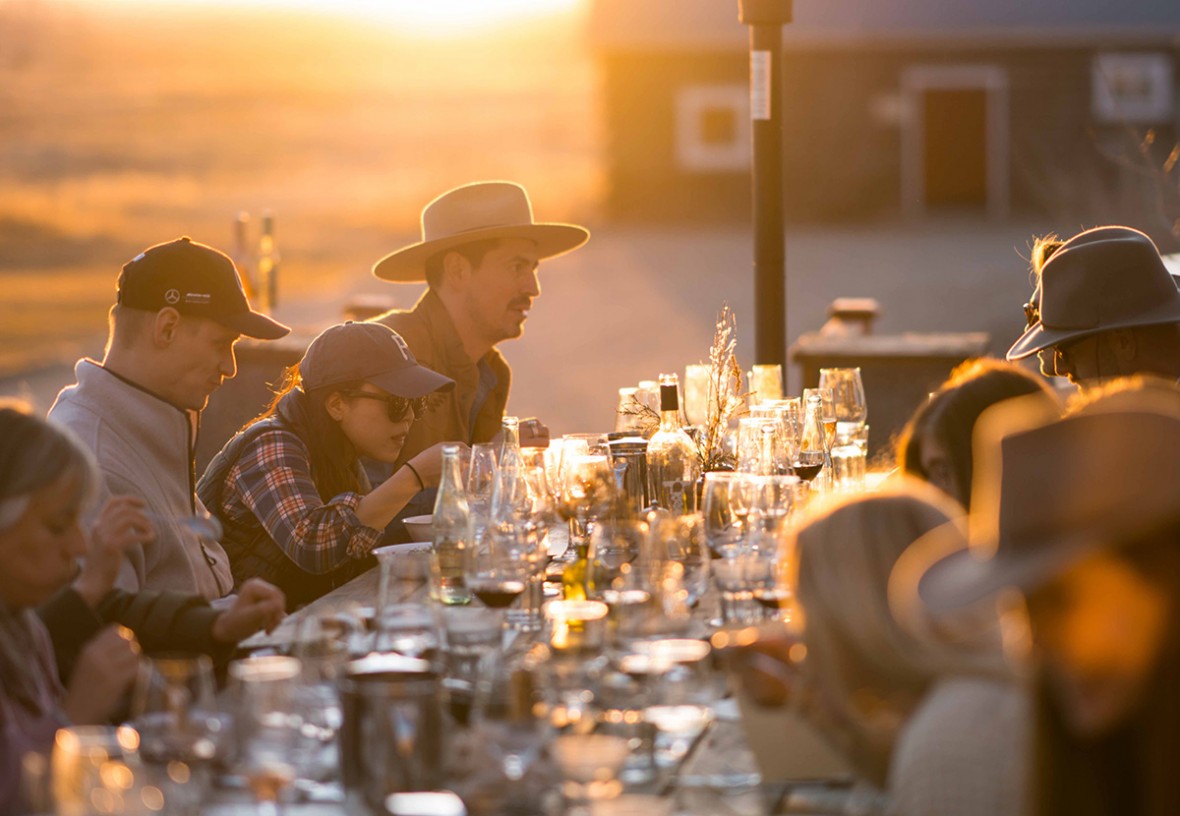 Earlier this year, Dylan Storment, Los Poblanos' Director of Wine and Spirits, visited Zapata Ranch for an immersive wine weekend and led workshops in DIY bitters, vermouth and amaro. Learn more about Zapata Ranch and our collaboration in the latest issue of Edible New Mexico.
Photography by Wes Walker @southwes