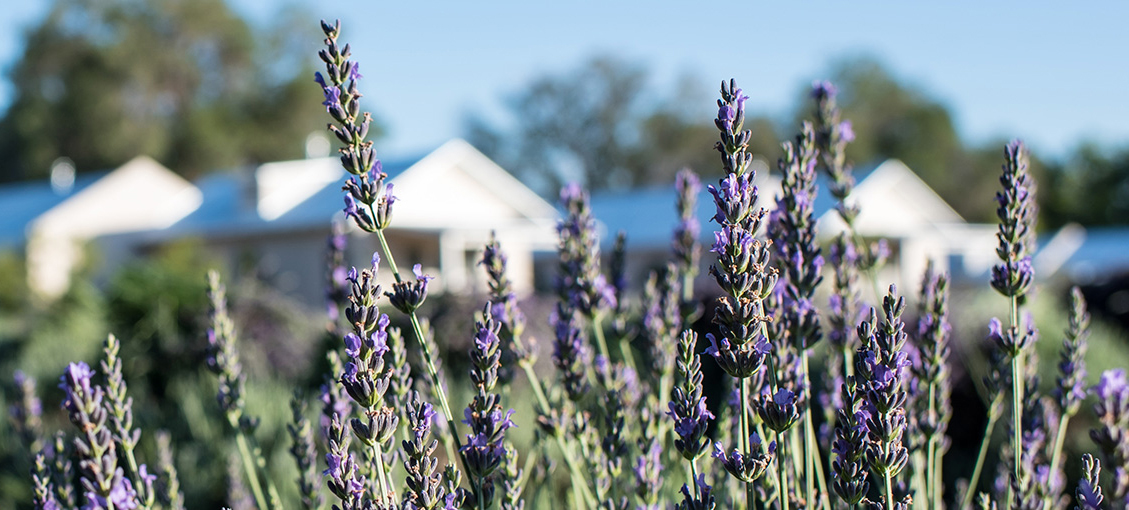 Summer travel looks a little different this year, and we think there's something exciting about loading up the car and exploring our own backyard. Our 25 acres of gardens and open space encourage a relaxing agritourism experience, and our Well-being Hospitality Model is in place to ensure comfort and care for our staff, guests and community. With our serene property as your destination, and plenty of activities and amenities to keep you busy here, we hope you'll hit the road and visit us soon.

Day 1
After a day on the road, enjoy a streamlined check in process to get you into your room as quickly as possible. Settle in and relax with a complimentary arrival cocktail from Bar Campo on your patio. Check out the in-room dining menu and enjoy our award-winning favorites from the comfort of your room. It's been a long travel day, time to hit the hay!
Day 2
Begin the day with Chilaquiles and a Bloody Mary, freshen up with our lavender amenities, then wander through the Farm Shop, open with limited hours just for Inn guests. Order a picnic lunch ahead and find a shady corner of the farm to enjoy it. Indulge with an afternoon nap, a tasting with our sommelier* and finish the day with s'mores around the fire at sunset.
Day 3
Spend a morning exploring the property with our self-guided tour. Ask about open house hours, where you can chat with our staff and learn even more. Once your curiosity is piqued, head over to the Hacienda's little library for plenty of literature about all things Southwestern. Ponder it all later as you watch the Sandia Mountains turn pink at sunset.

Day 4
Check out a cruiser bike and spend the morning exploring the farm or head over to the Bosque Trail, ranked as one of the top city bike rides in the country with 16 miles of paved trails. Give plein air painting a try with our watercolor kit and take home beautiful memories. Then, borrow a yoga mat to stretch or meditate outdoors in nature or in your room.
Day 5
As you've witnessed by now, agriculture is a big part of Los Poblanos life. Our master distiller frequently experiments with seasonal botanicals, so check out our copper stills. You may be lucky enough to witness a live steam distillation. Spend an afternoon wandering the gardens, playing lawn games and visiting the farm animals.
Day 6
It's another beautiful day to enjoy breakfast on your patio. Watch the farmers tending to the lavender fields and soak up life on the farm. If you'd planned to check out today and don't want to leave, ask about extending your stay. There's still plenty more to do! But if it's time to go, know that we've loved having you here and look forward to your return.