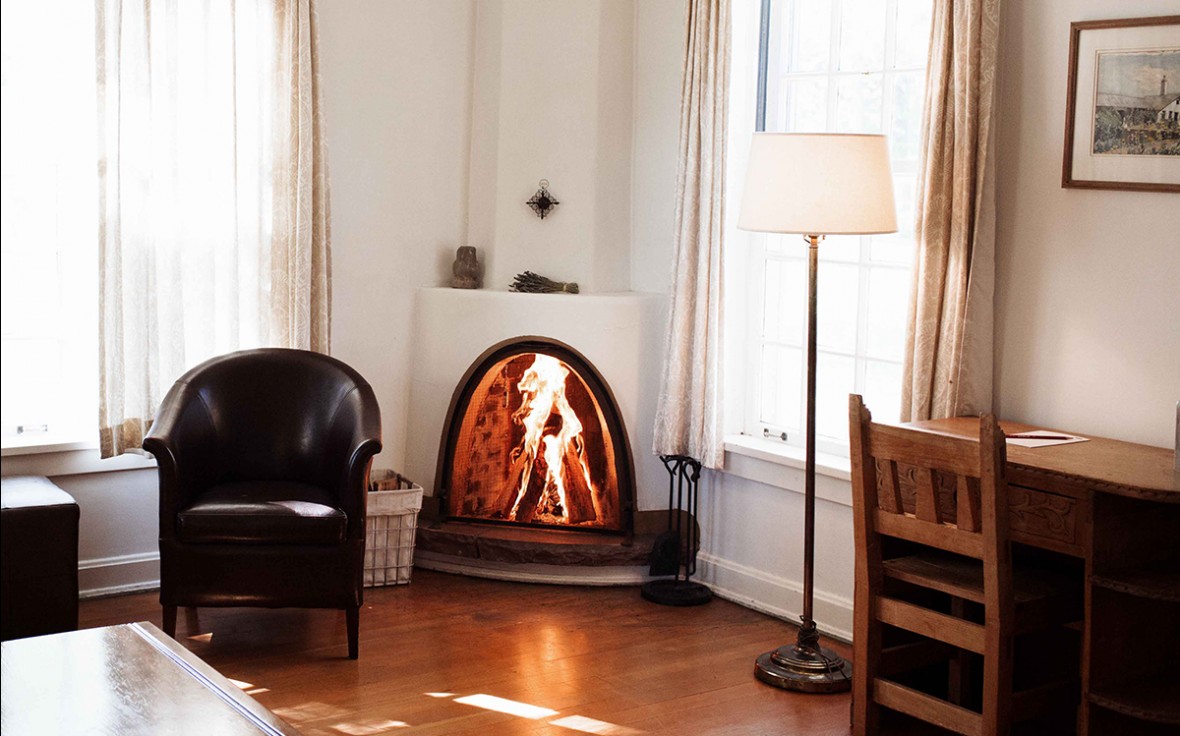 Whether you're celebrating the holidays or seeking respite from a busy season, the farm is just the place. With bright skies, crackling fireplaces, festive decor and acres of farmland to wander, a holiday stay is both merry and serene. View our accommodations.
---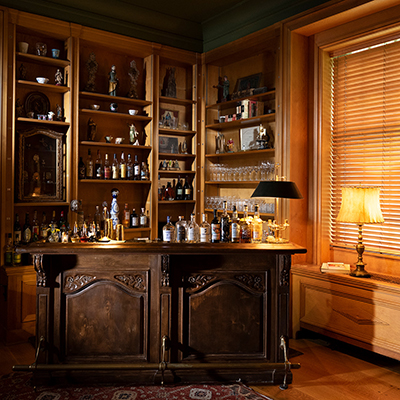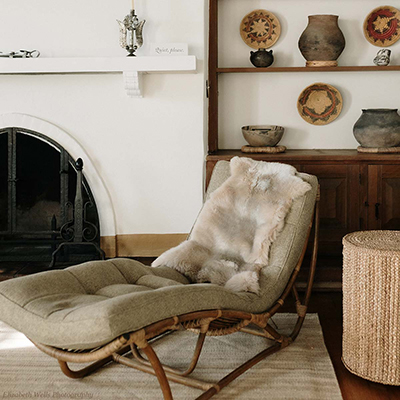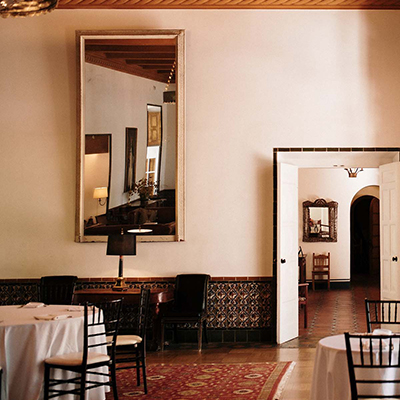 Book a Weeknight Getaway
Stay at Los Poblanos on Sunday through Wednesday nights to get a 15% discount and experience our lodging-guest-exclusive amenity, the La Quinta Library Bar. Relax by the fire with a good book or good company and enjoy the historic art and architecture. Choose from our featured cocktails, locally distilled spirits and our favorites from around the world. Reserve Now.
Make It a Spa Day
Slow down with a hot cup of tea beside one of the spa's outdoor fireplaces or find a cozy spot to lounge in the historic Sala before or after your treatment. Sign up for one of our daily yoga classes in the Wellness Yurt or book a private session with one of our instructors. Reserve Now.
Winter Teas at La Quinta
Afternoon Tea service is extra special at this time of year. In November we will be celebrating the life and legacy of renowned architect, John Gaw Meem, with themed tours throughout the month. Wednesday teas in November will feature live classical music by guitarist Dan Golden. The halls of La Quinta will be fully decked in December, with a special tea menu and tours sharing stories of Los Poblanos and New Mexican holiday traditions. Reserve Now.
---
Holiday Hours
Hours at Campo and the Hacienda Spa will be limited on both Thanksgiving and Christmas Day, and dining reservations will be for our lodging guests only. Campo will be closed on December 12th and 13th for improvements. The Farm Shop is closed Thanksgiving Day, Christmas Day and New Year's Day.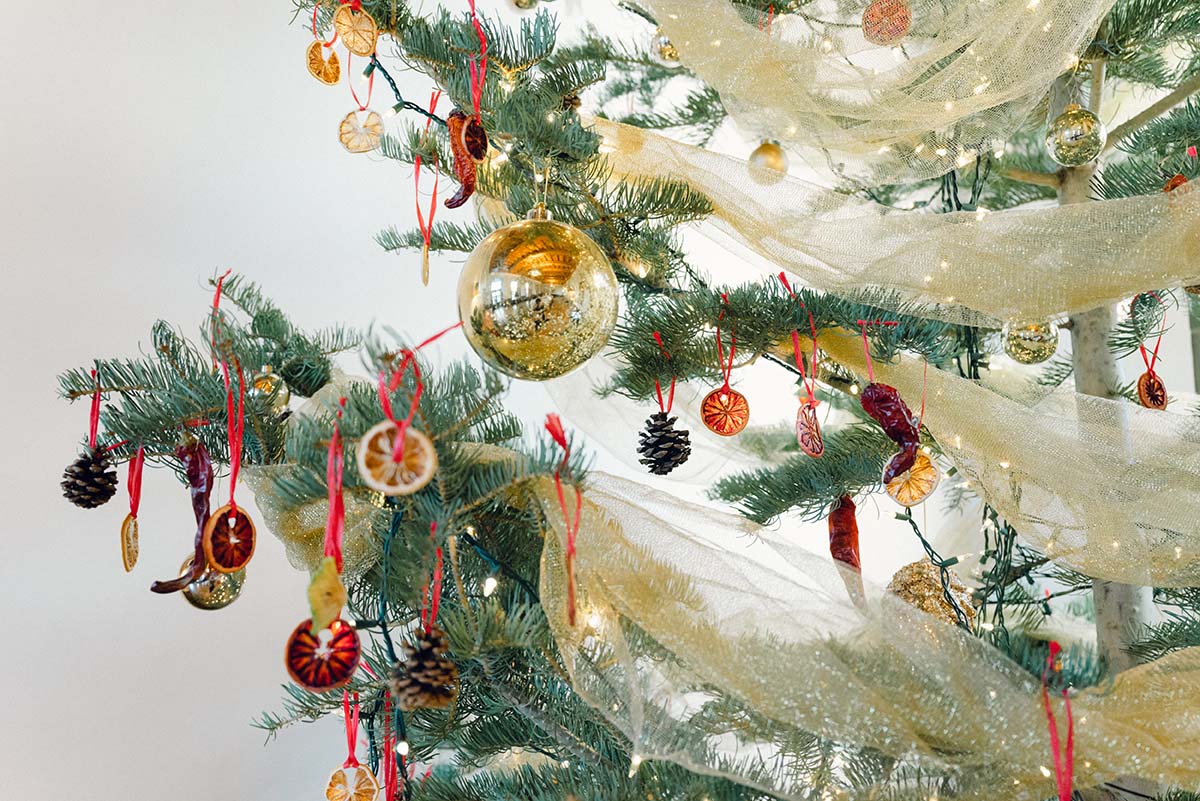 Photo credit Coryn Kiefer Photography.