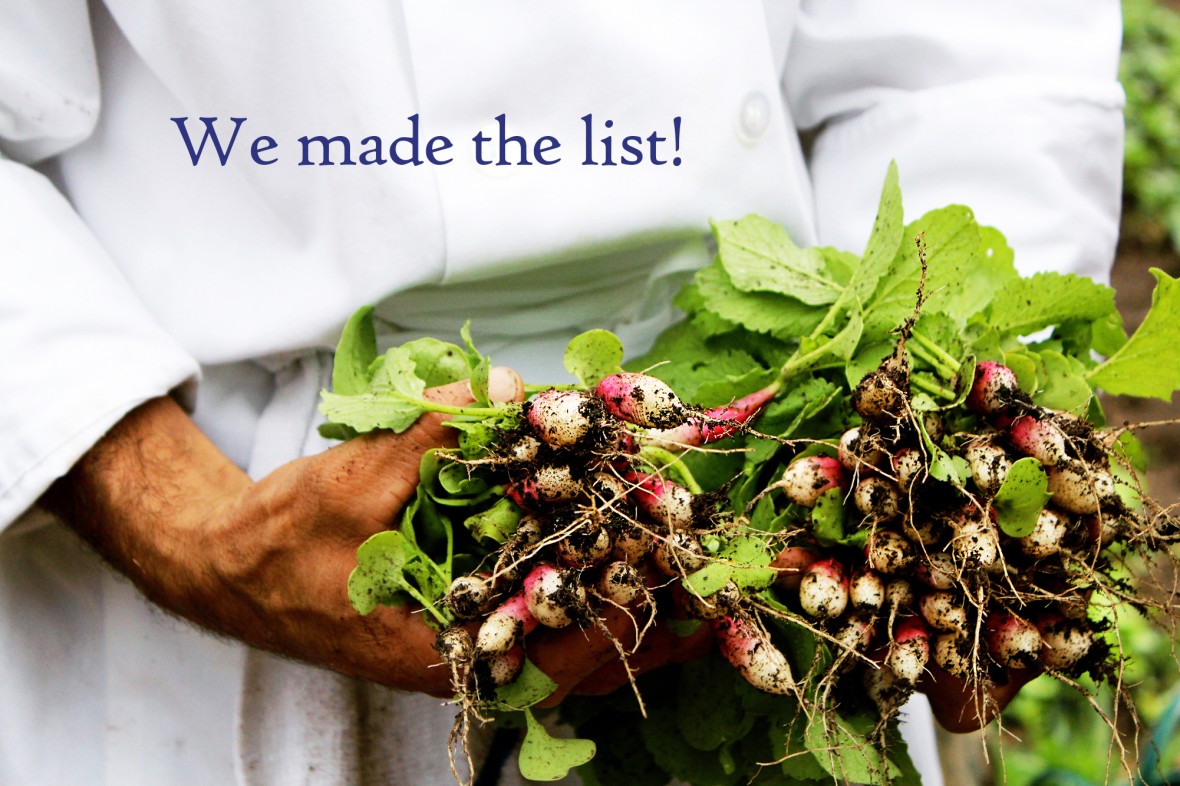 We are thrilled to announce that Campo made the Good Food 100 list! Good Food 100 is an annual list and economic report celebrating chefs and restaurants who are changing the food system for good by using their purchasing power to honor and support every link in the food chain.

Our passionate team of chefs are committed to crafting seasonal, organic, local meals that source ingredients from our own fields as well as local farmers and herdsmen. We are honored to be listed among other organizations that are equally dedicated to honoring every link in the food chain: the environment; plants and animals; farmers, ranchers and fisherman, purveyors, restaurants and eaters.

Check out the full Good Food 100 list here and meet us at Campo to celebrate!