Well-being in the truest sense
We have always taken the concept of well-being seriously at Los Poblanos. Well-being in tourism can sometimes mean some form of personal actualization, but it's also about being healthy, happy and comfortable. For us, it's also about doing the right thing, whether that's farming sustainably or celebrating our rich culture, and we hope that translates to guests feeling good, both physically and mentally. With the long tree-lined entry beginning to bloom, we've begun crafting our reopening strategy. And with that, we're considering what well-being means today, and what it will mean over the next year.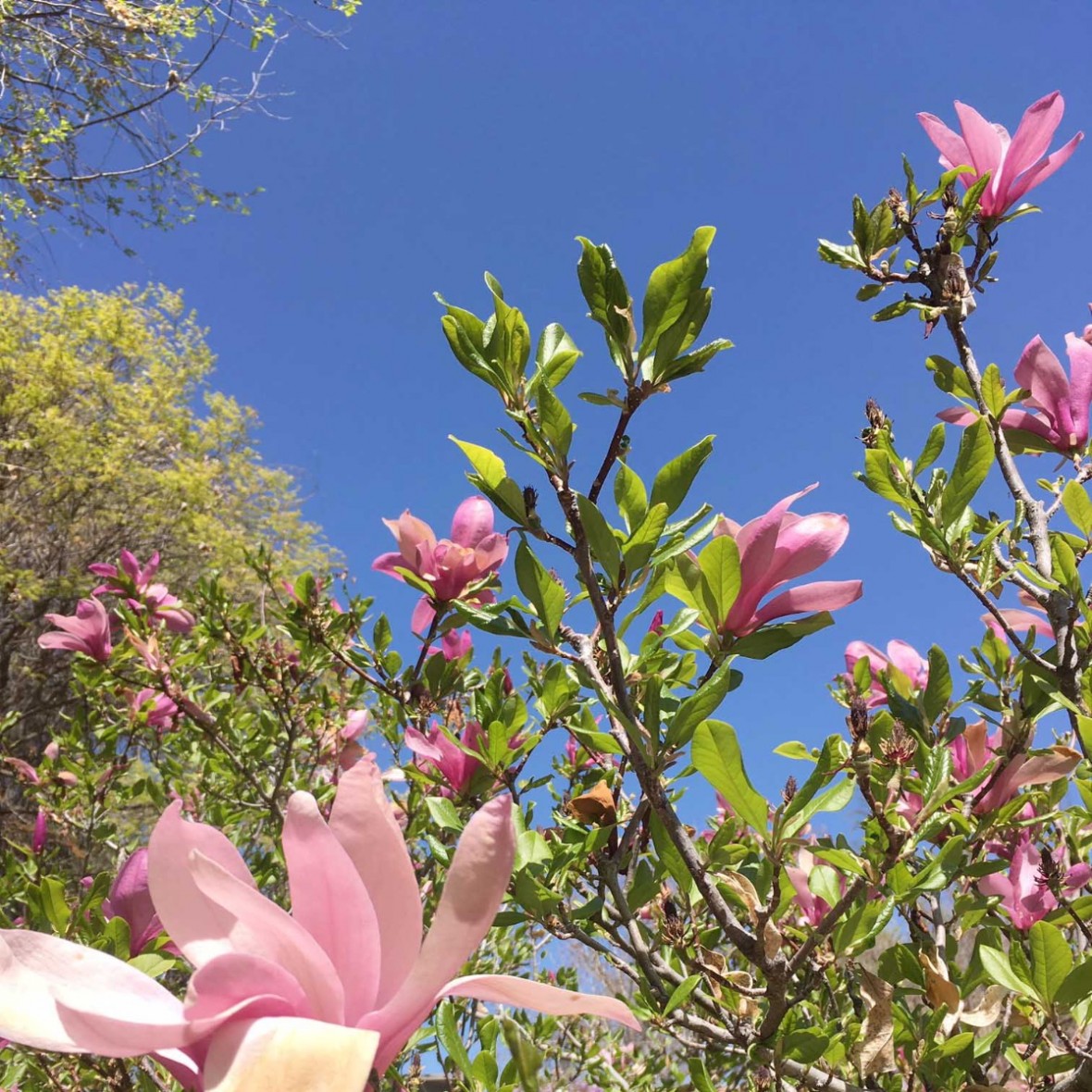 Hitting pause for a few weeks
Effective Sunday, April 12, we have decided to temporarily suspend Campo Curbside and the bricks and mortar operations in the Farm Shop's Farm Foods market. We have been so thrilled to have your support as we've experimented with these new business models, and it has been heartwarming to see our community queuing up in their cars for Campo Curbside meals and Farm Shop pick up orders. However, as we are hopefully entering the last phase of sheltering at home and social distancing, we think it is important to be as cautious as possible. Closing our gates for a few weeks will ensure the safety of our essential employees on the farm, as well as further encourage our community to stay home. We are tentatively planning to resume these services by May 1, in keeping with our Governor's order, and will reassess as we get closer to that date.
After over a year of development, our Lavender Hand Sanitizer is finally here, and the timing couldn't be more serendipitous. Our production team has crafted a sanitizer that not only refreshes hands, but blends our own home-grown, home-distilled lavender and a touch of rose water to offer an aromatherapeutic boost. Lavender has been used for thousands of years for its natural healing and antiseptic properties, and effortlessly lends itself for use in a sanitizer. This new addition pairs perfectly with our signature Lavender Hand Soap and Lotion for the ultimate hand cleansing experience.