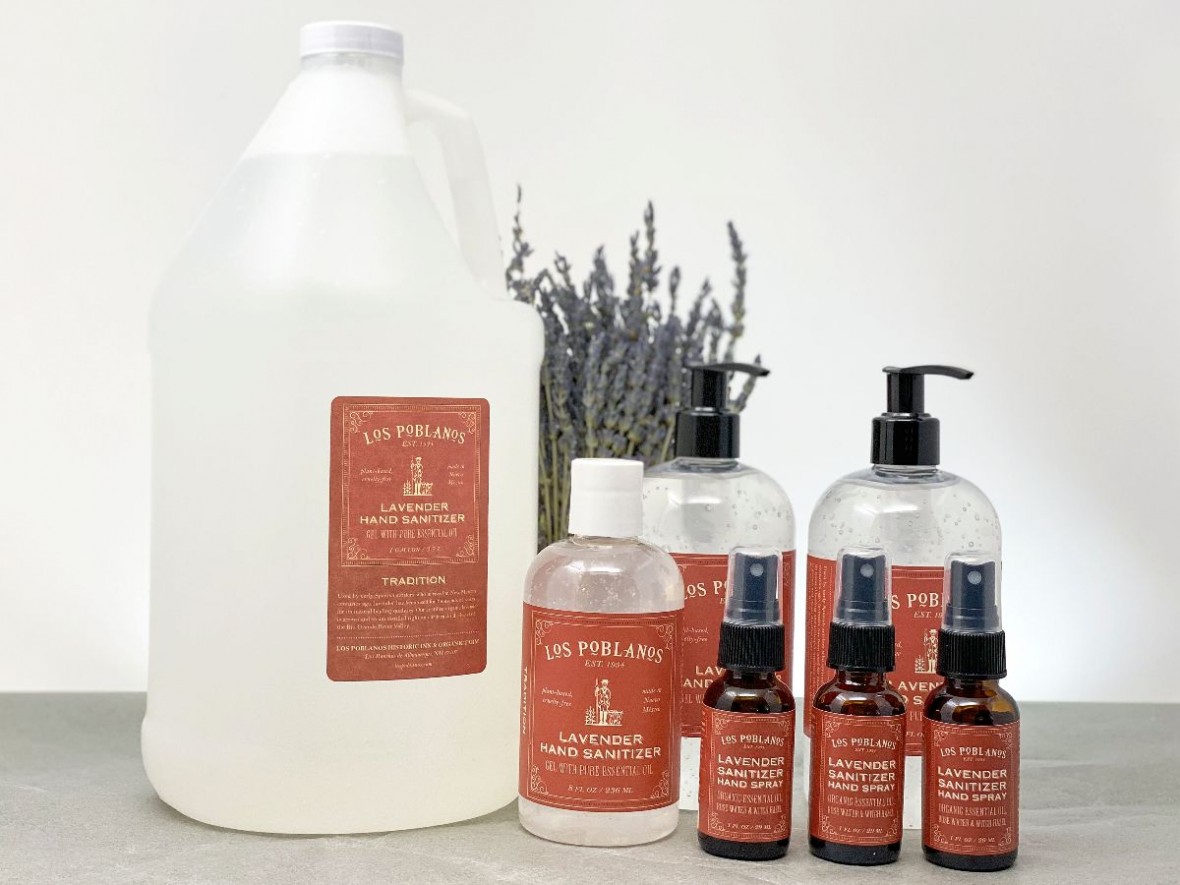 Introducing Our New Lavender Sanitizer Hand Spray
The Los Poblanos Lavender Sanitizer Collection is growing! We are so excited to introduce you to our Lavender Sanitizer Hand Spray.

Keep clean on the go with our Lavender Sanitizer Hand Spray, available in a 1 oz amber glass bottle that is the ideal size for your pocket or tossed in your bag. You'll constantly reach for this hand spray when running errands, traveling or camping with the family. After over a year of development, our production team has crafted a liquid spray sanitizer that not only refreshes hands, but blends our own home-grown, home-distilled lavender and a touch of rose water to offer an aromatherapeutic boost. Lavender has been used for thousands of years for its natural healing and antiseptic properties, and effortlessly lends itself for use in a sanitizer.
Visit our Farm Shop to purchase.