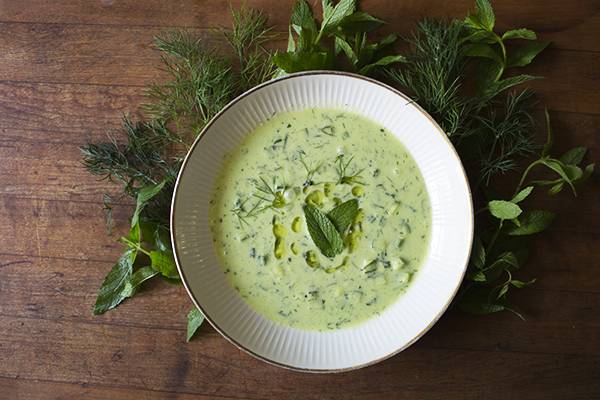 When asked about the inspiration behind this recipe, Chef had only one word: "summer!" – So there you have it, this dish is summer!
Two of the main tenants of Rio Grande Valley Cuisine are freshness and seasonality. Well, nothing is fresher or more seasonal than cucumbers in the summer time. Today we're sharing our recipe for chilled cucumber soup using some sun-loving organic cucumbers from our own gardens. Bright and refreshing with a subtle complexity (thanks to some amazingly fresh herbs), this delectable soup offers a perfect respite from that hot summer sun. This is a two-day recipe (though it does most of the work itself overnight), but trust us it is worth the wait! The beauty of a recipe like this is that you can easily make it on a weekend and then leave it in the refrigerator so it's ready whenever you need a quick lunch, snack, or even second breakfast.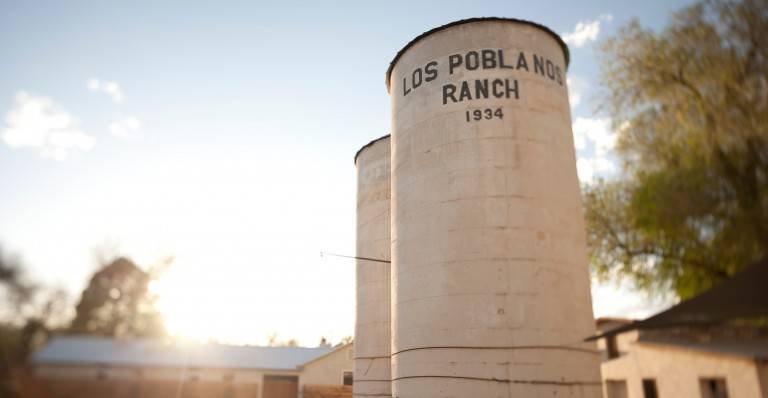 Los Poblanos has been a part of the New Mexican landscape for as long as almost anybody can remember. From it's time in the 1930s as an 800-acre ranch owned by the Congressman, Albert Simms, and his wife, Ruth Hanna McCormick Simms to it's life today as a historic inn and organic farm proudly producing its own artisan lavender products and Rio Grande Valley cuisine. Throughout it's 80-year history, Los Poblanos has worked its way into the hearts and minds of every person who has ever strolled the grounds, spent the night, or come to celebrate. Su Casa Magazine captured it best when they said, "one could spend a lifetime at Los Poblanos and never fall out of love." We wholeheartedly agree and it is our greatest pleasure to be able to share this special place with our guests and visitors.